If you're not Mennonite, J. Lawrence Burkholder may be the most influential Mennonite ethicist you haven't heard of. Burkholder had a distinguished career as a Goshen College and Harvard Divinity School faculty member, including being named as the Victor S. Thomas Professor of Divinity and first chair of the Department of the Church. And he later served as president of Goshen College from 1971 to 1984. But despite all this, his publication output was fairly meager. One explanation for this, made frequently by Burkholder himself and repeated by many of his students and colleagues, is that he had been censored by the Mennonite establishment.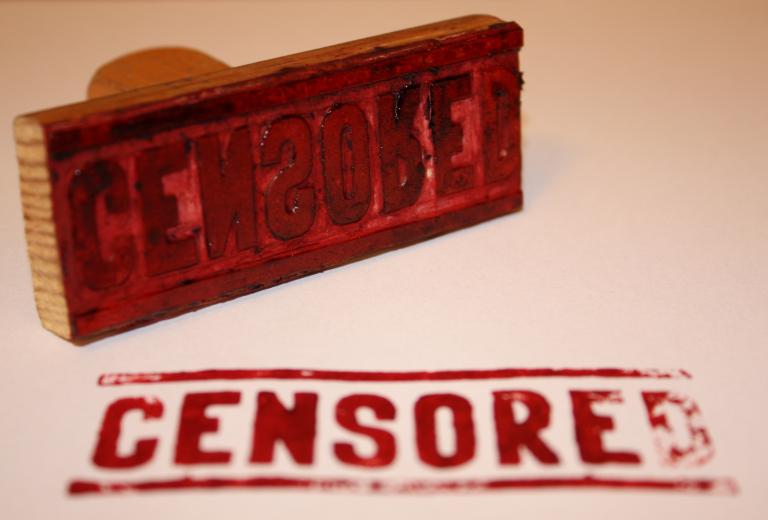 So, for example, in an essay in the book The Limits of Perfection: A Conversation with J. Lawrence Burkholder, Rodney J. Sawatsky writes:
Confronted by Burkholder's doctoral thesis, the church fathers of the day responded predictably. They suppressed his analysis by discouraging the official press from publishing this heresy. And heresy it was, because it directly challenged the carefully nurtured strategy of Harold S. Bender, Guy F. Hershberger and others to maintain and to revitalize the unique and separatist identity of the Mennonite Church through a recovery of "the Anabaptist vision." (65–66)
According to this account, Burkholder's 1958 ThD thesis for Princeton Theological Seminary, "The Problem of Social Responsibility from the Perspective of the Mennonite Church," was so radical that Bender, Hershberger, and others conspired to ensure that it would never see the light of publication.
What was it about Burkholder's thesis that the Mennonite establishment found so troubling? Essentially, Burkholder adopts Reinhold Niebuhr's critique of Mennonite nonresistance as a form of sectarian withdrawal from social responsibility. While Burkholder doesn't go all the way with Niebuhr to rejecting pacifism outright, he does agree with Niebuhr that Christians (including Mennonites) must embrace ambiguities, paradoxes, and even compromises within their ethical framework. Burkholder's approach thus gets labeled "sectarian realism" as opposed to the more traditional apolitical sectarianism of Hershberger et al.
Sawatsky laments:
Sadly the voice of Burkholder, out of phase with the majority position of his contemporaries, virtually fell silent. After Burkholder joined the faculty of Harvard Divinity School, his voice was little heard in the reshaping of Mennonite thought. Among the many reasons was the message itself. An ethic of ambiguity and dialectics does not lend itself to ready pamphleteering, as does the "prophetically" idealistic admonition to follow the way of Jesus. (66)
But do these differences between Burkholder and the Mennonite establishment justify the claim of censorship? At least one Mennonite historian thinks not. In his essay "Guy F Hershberger vis-a-vis J Lawrence Burkholder: Irreconcilable Approaches to Christian Ethics?," Mennonite Quarterly Review 73 (1999), Theron Schlabach holds the claim of censorship up to historical scrutiny, including personal interviews with Burkholder himself.
Schlabach concludes that the only available evidence for censorship is from Burkholder's own claims, and those claims aren't as rock solid as many believe. No one doubts that Hershberger found Burkholder's thesis problematic and that he let Burkholder know as much in a now-infamous private "Horsch Room" meeting in Goshen's Mennonite Historical Library as well as in a public exchange at a conference. But the question Schlabach probes is whether these concerns led to any kind of formal censorship. Schlabach finds no evidence that this was the case. Indeed, he recounts Goshen College campus pastor David Shank's recollection of a conversation with Hershberger in which the question of Burkholder's censorship arose. Shank recalls Hershberger's response as one of surprise at the suggestion: ""J. Lawrence? said that?! . . . I never would have kept him from publishing his thesis! Huh! No, I invited him onto the Industrial Relations Committee. . . . I discussed the thesis with Lawrence; [but] I don't have any authority to tell people they can't publish a thesis" (26–27).
Even Burkholder admits that Hershberger commended much in his thesis, despite finding the conclusions problematic. In his memoirs, Recollections of a Sectarian Realist: A Mennonite Life in the Twentieth Century, Burkholder recalls Hershberger beginning the Horsch Room meeting by telling him, "This is a brilliant thesis," before going on to critique it (118). And Burkholder's concern with Bender's thoughts on his thesis is based on an argument from silence: "Dean Harold Bender never said a word to me about my thesis" (119).
It seems to me that Burkholder wasn't formally censored as much as he was let down by the rejection of his mentors. After studying with Bender and Hershberger (and citing them liberally in his writing), Burkholder returned to Goshen with his newly minted Ivy League ThD hoping to be welcomed into the club, despite his radical new ideas about Mennonite engagement in the world. Instead, he was either ignored (Bender) or treated somewhat patronizingly (Hershberger), and these responses left him feeling dejected. As he recalls in his memoir, "I had been hoping that my thesis would be read, and I pondered the rejection of it among my Mennonite colleagues, in contrast to the fact that I had graduated with highest honors. I continued to teach at Goshen College with some sadness" (119).
So Burkholder never actively pursued publication of his thesis, other than possibly leaving a copy with the Mennonite Publishing House for consideration. (Schlabach says Burkholder was not "absolutely sure" of having done so.) And as any ThD or PhD will tell you, theses and dissertations don't publish themselves. Usually publishers require extensive revisions before even considering dissertations for publication.
But instead of doing this work, Burkholder accepted a call to return to the Ivy League where his ideas were more celebrated—Harvard Divinity School this time instead of PTS—and washed his hands of the Goshen school until being called back as president a decade later, after the old guard had moved on. By then he was serving as an administrator rather than an active scholar, and the window for publishing was closed.
Fortunately, after what we might consider self-censorship in light of internalized rejection, Burkholder's ideas are making a comeback. His thesis was published by the Institute of Mennonite Studies (where I work) in 1989, where his memoirs were also published in 2017. Most recently his MA thesis, ThD thesis, and another previously unpublished work have been published in one volume as Mennonite Ethics: From Isolation to Engagement, edited by his son-in-law Lauren Friesen (Friesen Press, 2018).
My hope is that these works will be read widely and continue the discussion over Mennonite ethics that began sixty years ago in the Horsch Room. Burkholder provides a helpful counter not only to Hershberger's more apolitical approach but also, for example, to those who approach Mennonite ethics primarily through the lens of John Howard Yoder and his followers (including Stanley Hauerwas) who offer an ecclesiocentric reading of "the politics of Jesus."
My concern with the latest publication of Burkholder's work, Mennonite Ethics, is that it could continue the censorship narrative. For one, Friesen perpetuates the narrative rather uncritically in the introduction (11–12). But more fundamentally, Friesen performs the narrative by essentially self-publishing the work under a family imprint rather than finding an established publisher for this work. This is better than not having published it at all, and the hardback copy Friesen provided me for review is a handsome volume.
Still, there are a number of idiosyncrasies to the volume that would have been smoothed out by a publisher. For example, Friesen provides a number of footnotes referencing scholarship that has appeared since Burkholder first wrote these works. But he is inconsistent in identifying when these updated notes are provided by the editor. This makes it difficult to identify which notes were original and which were additions.
Other issues, such as nonstandard reference styles, more than average number of typos throughout, and a single running header throughout the whole volume, make the book slightly challenging to engage (though perhaps they're more noticeable to me as an editor). Having said that, Burkholder's prose are smooth, and his ideas are significant and especially timely in our current cultural milieu. We are all in Friesen's debt for moving Burkholder's writings from isolation to engagement.