Last year the church where I serve as teaching pastor, Keller Park Church (South Bend, Indiana), celebrated its 50th anniversary—or our very own year of Jubilee. To celebrate this occasion, I preached a series on the Jubilee theme as found in the Gospel of Luke (with allusions to Isaiah and Leviticus). Below is the sixth sermon of the series. (While you're here, check out the other sermons, Revolution, Release, Rest-oration, Remembrance, and Recovery.)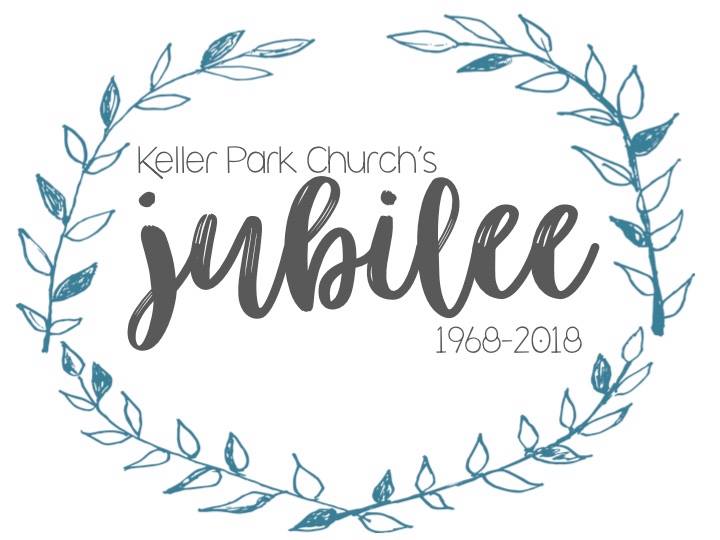 We have been studying how Jesus's ministry in Luke can be read through the lens of his Jubilee proclamation in Luke 4:18–19:
The Spirit of the Lord is on me,
because he has anointed me
to proclaim good news to the poor.
He has sent me to proclaim freedom for the prisoners
and recovery of sight for the blind,
to set the oppressed free,
to proclaim the year of the Lord's favor.
This proclamation is from Isaiah 61, which itself is based in part on the teaching on Jubilee in Leviticus 25. There the people of Israel called to take a Sabbath year every seventh year. Then after seven cycles of seven years, on the fiftieth year they were to celebrate a year of Jubilee—or super-Sabbath. During this year, debts were to be remitted, property returned to its original owner, slaves and prisoners released, and so on. In short, all of Israel was to reset or rewind during this year of Jubilee.
We've looked at a different aspect of Jesus's Jubilee ministry and proclamation by focusing on a different re- word:
Each one of these re- terms identifies a different way that Jesus was calling the people back to something old even as he was proclaiming something new. And that leads us to our word for this week: repentance.
I confess that when I hear the word "repentance," the idea of a Jubilee celebration is not the first thing that comes to mind. What comes to mind is weeping, rending one's garments, gnashing one's teeth, and wallowing in sackcloth and ashes. Or, perhaps less dramatically, I think of a small, cramped confessional booth in Catholic church—what one author calls the "dark box."
Whatever image comes to mind, repentance is usually associated more with guilt than with gospel. More with confession than with celebration.
But in Luke 3:1–20, the image for repentance is not the confessional booth but the baptismal font. That change of images brings with it radically different feelings and associations. I don't think I've ever been to a baptism service that was somber. I've never come away from a baptism service thinking, "Man, that was heavy."
Baptisms, like Easter Sunday, are some of the most celebratory times in the life of the church. And this is how John chooses to frame his ministry.
In verses 1 and 2, Luke situates John's ministry in its wider historical and political context by recounting in some detail who the rulers of Rome, Judea, Galilee, and the temple were at the time. Then in verse 3 we're told that John "went into all the country around the Jordan, preaching a baptism of repentance for the forgiveness of sins."
Here, for the first time in Luke, we encounter the word "repentance," and its connected directly to the word "baptism." At first this might seem like an odd combination. But the term used here for repentance—the Greek metanoia—means not "confessing one's sins" but "transforming one's mind."
It's about turning around, changing direction, renewing one's devotion to God's ways. Metanoia—repentance—aligns oneself with not with the perspective of this world but with the perspective of the kingdom.
A great reversal is about to take place. The valleys will be filled in; the mountains and hills made low. The crooked roads will become straight; the rough ways smooth. God's salvation will be seen not by a select few but by all people.
As the crowds begin to hear of John's radical message, they travel to the desert to be baptized—to experience this metanoia for themselves. But John is no prosperity preacher. His message is not seeker sensitive. He tells the people in no uncertain terms that this transformation cannot be of their mind only but must be of their lives. If they are just there for the baptism and the big show, they might as well go home.
Starting in verse 7, we read,
John said to the crowds coming out to be baptized by him, "You brood of vipers! Who warned you to flee from the coming wrath? Produce fruit in keeping with repentance. And do not begin to say to yourselves, 'We have Abraham as our father.' For I tell you that out of these stones God can raise up children for Abraham. The ax is already at the root of the trees, and every tree that does not produce good fruit will be cut down and thrown into the fire."
They must produce fruit in their lives that reflects the transformation of their minds.
But the people are undeterred by John's harsh words. They ask the straightforward follow-up question to John's sermon: "What should we do then?"
And John answers them in the language of Jubilee that Jesus will later elaborate: "Anyone who has two shirts should share with the one who has none, and anyone who has food should do the same."
As if to emphasize how radical this reversal will be, Luke identifies two particularly marginalized groups that have come to hear John's message: tax collectors and Roman soldiers. Luke writes in verse 12: "Even tax collectors came to be baptized." And they ask John, "Teacher, what should we do?"
"Don't collect any more than you are required to," John replies.
Likewise, the soldiers ask, "And what should we do?"
"Don't extort money and don't accuse people falsely," John tells them. "Be content with your pay."
By recounting these exchanges, Luke is helping the listener to imagine the reversal that is about to come. God's salvation reaches even to the tax collectors and Roman soldiers. They, too, can be baptized and transformed for the forgiveness of their sins.
And so we are told in verse 15 that "the people were waiting expectantly and were all wondering in their hearts if John might possibly be the Messiah." They can't wait to get this Jubilee celebration underway. But John tells them that if his opening act is worth coming to the desert to see, just wait until the headliner arrives.
"I baptize you with water," John answers them. "But one who is more powerful than I will come, the straps of whose sandals I am not worthy to untie. He will baptize you with the Holy Spirit and fire. His winnowing fork is in his hand to clear his threshing floor and to gather the wheat into his barn, but he will burn up the chaff with unquenchable fire."
Again, this might not seem like the most seeker-sensitive message, but the crowds can't get enough of it. In verse 18, Luke describes John's message not as one of fire and brimstone but as gospel: "And with many other words John exhorted the people and proclaimed the good news to them."
As one writer observes, "This is good news: God's call to repentance and the demand for justice are part of the work of salvation. John is, as vv. 4–6 claim, the herald of God's coming salvation—a deliverance that will restore Israel . . . yet will also acknowledge no national or ethnic borders."
While John's message has eternal implications, Luke is quick to remind his hearers of its concrete, this-worldly implications as well. The proclamation that is heard as good news to the crowds—the tax collectors and Roman soldiers—is heard as a threat to their bosses and overlords.
John refuses to separate the spiritual from the political, and so we read in verse 19 that "John rebuked Herod the tetrarch because of his marriage to Herodias, his brother's wife, and all the other evil things he had done."
Unlike the crowds, Herod is unrepentant. Rather than having his mind transformed, he tries to silence the message. And so, Luke writes in verse 20 that in addition to the evil things that John had rebuked him for, "Herod added this to them all: He locked John up in prison."
But it was too late for Herod.
Word had already gotten out.
The messiah is coming.
He will fill every valley.
He will level every mountain.
He will straighten every crooked path.
He will make every rough way smooth.
In him, all people will see God's salvation.
The Spirit of the Lord will be on him.
The Spirit will anoint him to preach gospel to the poor.
The Spirit will send him to proclaim freedom for prisoners and proclaim recovery of sight for the blind, to release the oppressed, to proclaim the year of the Lord's favor.
Prepare the way for him.
Make straight the paths for him.
He comes to baptize with the Holy Spirit and with fire.
His ax is at the tree.
His winnowing fork is in hand.
Has your mind been transformed?
Has your body been baptized by water?
Is your life producing fruit in keeping with metanoia?
Repent, for the kingdom of God is near.
Rejoice, for the year of Jubilee is at hand.