Sara Wenger Shenk was president of Anabaptist Mennonite Biblical Seminary in Elkhart, Indiana, from 2010 to 2019. As a course auditor and later administrative faculty member at AMBS during her tenure, I had the pleasure of gleaning from her seasoned wisdom during these years, especially from her regular chapel addresses. Sara has honed the art of breaking down complex and difficult topics and presenting them in clear and simple (but not simplistic) ways. Now that art is on display for all to read with her new book, Tongue-Tied: Learning the Lost Art of Talking about Faith.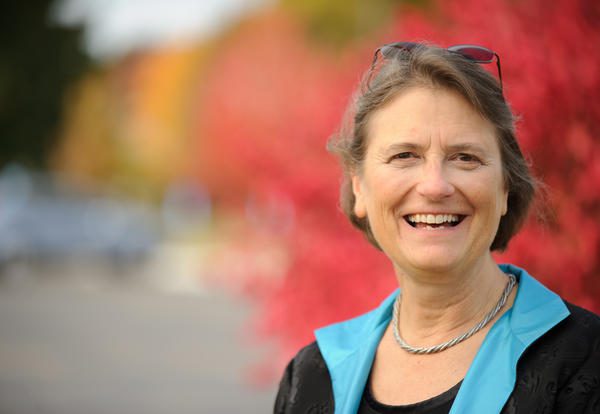 As Sara's friend who received an advanced reader copy of the book, I am not an entirely unbiased reviewer. But I do hope that this book gets a wide reading not only among Anabaptists but from people all across the theological spectrum so that others can glean from her wisdom the way I have been able to. While Sara has strong convictions about the Christian faith and the ways it can be lived out in the world, she presents them in ways that should be inviting to all, even to those who might disagree with some of her judgments.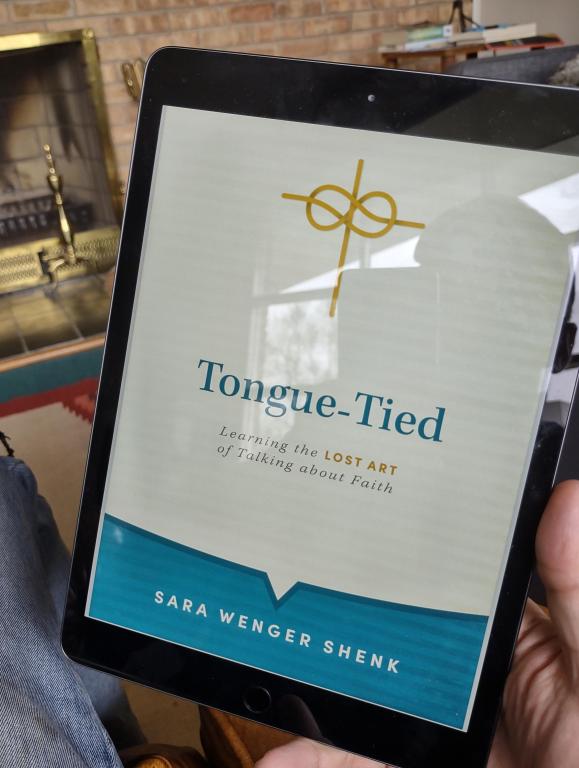 Tongue-Tied is divided into two parts, one that diagnoses the problem (Losing Fluency: Why Is It So Hard for Many of Us to Take about Our Christian Faith?) and one that offers some remedies (Learning Fluency—Step by Step: How Can We Discover Freedom, Honesty, and Resolve When Talking about Faith?). One of the refreshing things about this book is that it spends more time, almost twice as many chapters, on the remedies than it does on the problem. This isn't a book about deconstruction or a narrative of leaving the faith; rather, it is a clear-eyed, constructive proposal for a robust, non-fundamentalist approach to the faith that cuts through the culture wars to get at the heart of what makes Christian language Christian.
In a way reminiscent of Annie Dillard's For the Time Being, Shenk repeats a number of headers in each chapter to show how the themes of the chapters are interwoven. In part 1, those themes include the following: full of ourselves, out of tune, disappointed in love, pulling the world apart, and silencing stories. In part 2, those themes include these: first listen!, submit to mystery, it's all about being in love, hold the world together, and speak from storied, holy ground. For some chapters and topics, these headers work more naturally than others, but overall they hold the themes of the book together nicely, almost as a form of catechesis.
At a time when the language of faith is being replaced by, or pressed into the service of, Christian nationalism by many, Tongue-Tied is a much-needed intervention. It offers a way forward that is rooted in the Christian tradition yet open to the contemporary world.