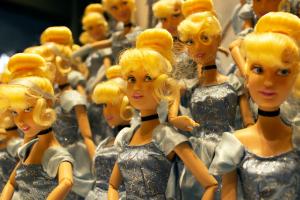 In this episode, authors Keith Giles and Matthew Distefano examine the source of the rage and controversy surrounding the new Barbie film.
Whether you've seen the film or not, you've certainly heard the hype, and the outrage, over the anti-patriarchal message of the film.
Keith and Matthew talk about why some TheoBros can seem to handle anything that's critical of an all-male worldview.
Should you watch the film? Should you bash your Barbie Dream House with a baseball bat? Or should you make sure every man, woman, child [boy and girl] sits down to watch this?
LISTEN AND FIND OUT:

ABOUT THE PODCAST
Apostates Anonymous is the show you turn to when you can no longer call yourself an Evangelical. Join hosts Keith Giles and Matthew J. Distefano as they tip over just about every sacred cow known to man. It's sure to be a good time for any true heathen or heretic.