My mother Carla Henrichsen is Dutch. She was born in The Hague. She met and married my father in Munich when she was 22. He was stationed there with he U.S. Army. She was working at the military hospital.
My older brother was born a year later while my father was on a tour in Vietnam. With her baby, my mother immigrated to the United States while my father was still in Vietnam.
My mother would go on to become a successful business woman, starting an in-home daycare before I was born. She was the best at what she did.
In thinking about experiences with my mother from my years growing up, there are many memories that come to mind. But two particularly stand out.
They both deal with books.
I was a horrible student. I was an academic disaster through my freshman year of college.
On two occasions that I vividly recall, my mother read with me two of the books that I had been assigned in school. I think she did this to make sure that I actually read them. For whatever the reason, these books stand out above the others from my K-12 experience. Sure, that might be because I actually read them.
Boris
The first book was Boris by Jaap ter Haar. This book was about a boy named Boris living in Leningrad during the German siege of that city during World War II.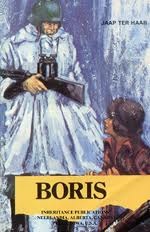 I remember learning about how Leningrad had been St. Petersburg prior to Soviet times.
I remember reading about Boris and his close friend Nadia as they scoured through the war zone fields hoping to find potatoes…so they might eat food.
I remember discussing with my mother the death of young Nadia from sickness and starvation.
I read Boris in either fifth or sixth grade, because I remember discussing the book with my mother in kitchen of our house in Wheaton, Maryland.
Night
Night is the first hand account of the Holocaust by Holocaust survivor and human rights champion Elie Wiesel.
Wiesel lived through the Holocaust as a teenager. That perspective was seemed to have a particular impact on my tenth grader mind.
My mother and I did not read Night aloud, but we read it at the same time and had conversations about it throughout.
My parents had shared with me about the Holocaust before. We had talked about it many times. We had visited Anne Frank's attic in Amsterdam.
Night brought the horror of the Holocaust to my heart. I very much remember Wiesel's description of his strained relationship with his father,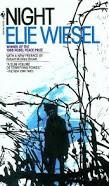 the only relative that survived into the camp. The alienation between him and his father seemed to symbolize to me the dehumanizing cruelty which marked such horrors.
His father died shortly before they were reached by the Allies. It was the first time I had ever wept about something which I had read.
Night has influenced me more than any book, other than A Theory of Justice. That said, the Holocaust and my reading of Night heavily influenced my reading of A Theory of Justice and my approach to moral and political philosophy.
Had my mother not read Night along with me, I might not have read it or experienced it in the way that I did.
Thanks, Mom. Happy Mother's Day.