Today, I gave a sermon about teaching the gospel in our homes. The talk touched on Rawls, King Benjamin from the Book of Mormon, my Chevy Suburban, and lots of cute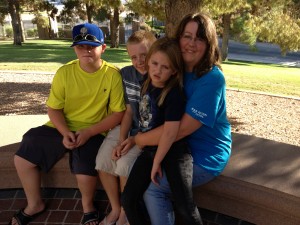 stories about my beautiful and amazing children.
Lyndee spoke first and I make a few references to her talk.
Take a listen to the talk here.
Or here:
I am sharing this talk as part of the Passing on the Faith: Teaching the Next Generation Symposium here at Patheos.