When Sterling (RSS) was 3 years old, her parents packed everything they owned into storage, put a roof rack on their '66 VW Bug and spent three months driving with her across the US and Canada. She's been a nomad ever since. She's lived in El Salvador, Guatemala, Canada, England, Israel and several states in the US. Every place is a new spirit to get acquainted with, fall in love with, or struggle with. Her path within Druidry is a spiritual dance of learning the relationships of all the people, human and otherwise, in the context of place.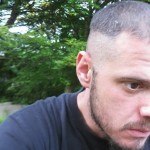 An intractable tea-swilling leftist-punk bard, Rhyd Wildermuth (RSS) has left bits of his heart(h) everywhere—in a satyr's den in Berlin, hanging from an elder tree over a holy well in Bretagne,  scattered in back alleys of Seattle, and lost somewhere in the bottom of his rucksack. He's devoted to Welsh gods, breathes words, makes candles, plays recorder, fumbles with tech, and refuses ever to learn to drive. He also writes at paganarch.com.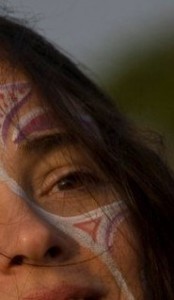 Traci (RSS) was born on the sweeping Gulf coastal plains of Texas and grew-up the only child of an only child on a family farm. Having lived in over 8 states, and Ireland, Place is an important component to her practice. An Anderson Faery initiate, she dabbles in folklore, considers herself an animist, studies Sociology and Psychology, is a seeker of lore, prone to dancing in the rain, definitely fond of taking wrong turns, and can often be found wandering through someone's pasture in search of megaliths. Her other musings can be found at Confessions of a Hedge Witch.

Moving between Animist & Panentheist, Druid & Heathen, Bard & Philosopher, Anarchist & Autonomist, James Lindenschmidt (RSS) has embraced the word "Pagan" for more than twenty years, though he is less and less comfortable with labels as time goes by. He feeds his spirit by bonding with his ecosystem, and learning to work with it in better and better relationship. He views fermentation as a devotional practice, with mead being the highest alchemical expression of an ecosystem. He is originally from the midwest, but has been living in Northern New England for nearly two decades, having settled in a small place in the woods with his family. He is also a music lover, and makes his living as an audiogeek. He also keeps a homepage as a central hub for all his activities.
Past Contributors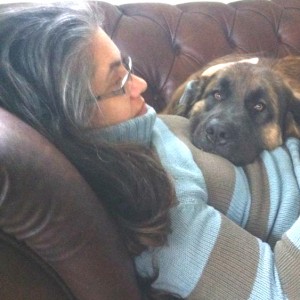 Elinor Predota (RSS) Elinor Predota was born in London in 1970, and was raised in England's second city. Her hippy parents took her on endless, wonderful visits to birdwatching hides, Iron Age hill forts, Medieval Castles and ancient stone circles across Britain, which kindled her longing for green hills. She finally moved to the country in the year 2000, where the land has taught her more magic than any book or human being ever could. She is a priestess, a poet, a scholar, an accidental comedian, and lives in southern Scotland with her partner, a very big dog, and a vast range of more-than-human neighbours. She can also be found online at elinorpredota.com.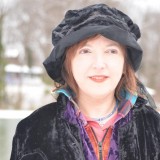 Sara Amis (RSS) writes fiction, poetry, non-fiction, and rants. She is a Faery initiate who kicks it old-school and has many opinions. Her work has appeared in Datura, Jabberwocky, Lilith Queen of the Desert, Witches and Pagans, Moon Milk Review, A Mantle of Stars, and her blog, The Consequence of Chance. Her poem series The Sophia Leaves Text Messages was published as an artist's book by Papaveria Press.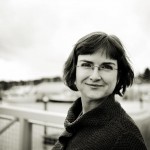 Niki Whiting (RSS) was born and raised in Alaska. She has since lived in Washington state (Bellingham and Seattle), California (Berkeley and Oakland), Australia (Sydney and Wagga Wagga), Ireland (Dublin), and Wales (Lampeter). She has an MA in religious studies from the Graduate Theological Union. Her studies focused on feminist theology and the Virgin Mary. She currently studies Feri witchcraft and Hinduism. With her partner and two young children she now lives in Olympia, WA. She can also be found at A Witch's Ashram.