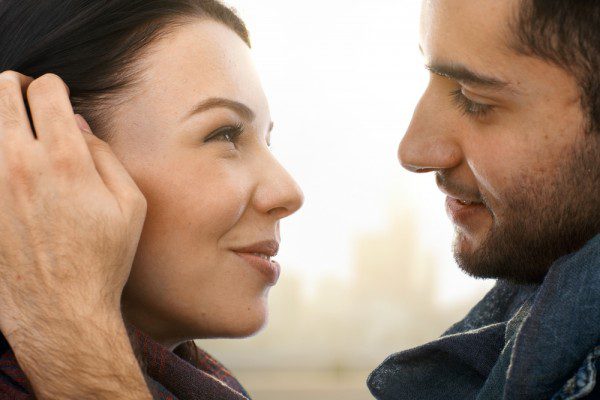 Wives, do you ever struggle to get your husband's attention?  I think most of us have been there a time or two.  As women, we want to know that our husband is attracted to us and DESIRES us passionately.  We want to feel that chemistry like we had at the beginning.  Ladies, the spark is still there.  We just need to get the fire going again.
When life gets hectic and the pressures of expectations and obligations set in, sex can just become another thing to "do".  This is a sad reality that will hurt our marriage.  If/when we find ourself in this dynamic, we've got to do something about it.
Pastor and blogger, Carl Thomas,  recently wrote a post called "4 Simple Ways to get Your Wife in the Mood"..  It's a great read for husbands, but what about wives?  How can we get our husband's attention and get him in the mood? As wives, how can we spice things up and bring back the romance in our marriage?
Well, Girls, here are 5 sexy (and fun) ways to get his attention:
1.   Send FLIRTATIOUS TEXTS throughout the day.
As I posted in previous blogs, like "4 Keys to a More Secure Marriage" , technology can hinder our marriage when we give it more attention than our spouse.  Why not make technology work FOR us, not against us?  Use it to spice things up a bit.  Text your husband throughout the day.  Tell him that he is on your mind and that you can't wait to see him later.  You can be as sexy as you want to with it…just keep in mind that your kiddos might pick up the phone and accidentally see those words or pics later.  Whatever you decide to send him, be sure to build anticipation for the romantic time you'd like to experience with him later in the day.
For a FUN and easy way to send flirtatious messages to your spouse and resources to strengthen your marriage, download our NEW Marriage App, by clicking here.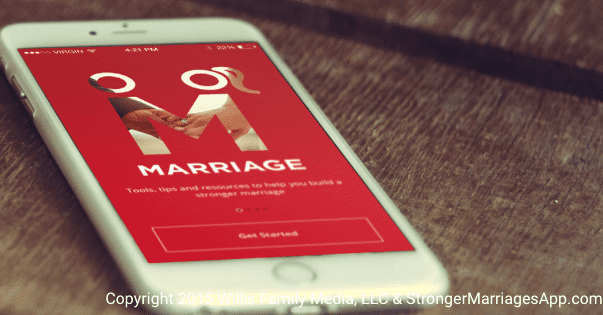 2.  Give him a SEXY GREETING he will never forget.
This one requires a little planning, but it's a lot of fun.  Plan to arrive home from work before your husband does one day.   If you have kids, make sure they are safely occupied with a movie or boardgames.  Before he gets home, put on your longest coat (with the most coverage) and shoes (as if you have been out and about or at work).  What you wear underneath the jacket is up to you — be it sexy lingerie or your birthday suit.  When he gets home, you'll have a goofy grin on your face and a surprise in store that will certainly get his attention.  If you have kids, be sure to guide him to the bedroom or another private area (with locked doors) before making the big reveal and having some "alone time".
For more on this, check out "3 Parent Hacks to Get Some Mommy-Daddy "Alone Time", by clicking here.
3.  Invest in some NICE LINGERIE.
Men are extremely visual.  Like many woman, I like having something nice from Victoria Secret every once in awhile, but I used to wonder why men like lingerie so much.  Isn't the point for the garments to ultimately come off?   I asked my husband about it one time, and he pretty much said lingerie is like sexy wrapping paper on your favorite gift.  Girls, I like my comfy cotton undies too, but I also know that they aren't nearly as appealing as a lacy bra and panties.  And, you don't have to spend a fortune at Victoria Secret.  You can go to more affordable places like Target and Marshall's and get several sets!  Your husband could care less where you buy the lingerie, but he will LOVE seeing you in it.  And, who knows?  It just might make you feel pretty sexy too.
4.  Surprise him with an OVERNIGHT DATE.
This one takes some creative planning if you have kids, but it is worth it.  Tell your hubby that you are planning a surprise date night for the two of you.  Arrange for a family member or a reliable babysitter to stay overnight with the kids.  Go out to a nice dinner, a concert, a walk, a movie, or whatever you please.  Instead of going home at the end of the date, surprise him by driving to a nice, local hotel.  Order room service, spend time in the hot tub (if available), go get a late night snack together, and of course, make love.  He will LOVE it, and you will too!
5. INITIATE when he least expects it.
My husband, Dave, and I have met with numerous couples with marriages in crisis.  Whenever the subject of sex comes up, the husbands are quick to say that they wish their wives initiated sex more.  The wives almost always respond the same way…"I would if YOU ever gave me a chance!".  Girls, I get it.  I do.  Men usually have the stronger sex drive, but this doesn't mean that women don't want it too.  Some of us don't think about sex nearly as often as our husbands do.  We want to initiate, but they often beat us to it.  Then, how do we initiate? We do it when he least expects it.  It's important to note that we can't just pick the most convenient time for us.  We can't do it when we are bored because he's watching the game or tinkering in the garage.  The goal is to catch him off guard and excited to engage.  Be creative.  Here's one idea…call him up and ask to meet him for lunch at the house.  Before you even get to the meal, initiate a quickie with him.  He won't expect it, but he will think it is the best lunch break ever.
The longer we're married, the easier it is to fall into the "zombie marriage trap".  Don't let this happen in your marriage.  Put forth the effort.  It definitely takes both of you, but someone has to make the first move.  Try these 5 things, and you will get definitely his attention and spice up your marriage.
I'd love to connect with you on Facebook and Pinterest.  Thank you so much for reading, responding, and sharing.  Be blessed!