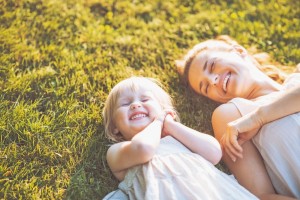 As mothers, we all have our strengths and weaknesses.  We usually have more than one strength, but I believe each of us possess a slice of mommy wisdom that stands out from the rest.  Over the years, I've learned a lot from watching my friends navigate motherhood with their unique strengths, and it's made me a better mom.
No two mothers are exactly the same.  We all come from different backgrounds and upbringings.  We have husbands or no husband at all.  We live in the city, the suburbs, or out in the country.  We work outside the home, we work from home, and we work in the home.
I love the diversity.
Sometimes, I stand in awe of my various mom friends, and think, "Why can't I be like her?".  But, then I remember…I am my own kind of mother–made for my four boys.  Perfectly imperfect for each one of them (read "Confessions of a Crazy Mom" for more on this).  And, I've got my own set of strengths…and weaknesses.
Even so, I've learned a thing or two from moms that do things a little differently than me.  They help me to see things from a different perspective, and this makes me BETTER at mothering–when I allow it to.  So, here are 10 kinds of moms that make me a better mom: