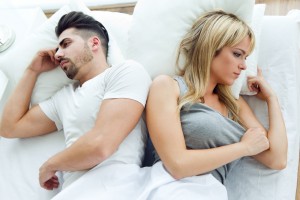 Every marriage goes through different seasons.  There are some difficult situations that simply can't be helped, but there are many that we have more control over than we realize.  There are certain lifestyle choices that take a major toll on our marriage over time.  Here's 5 to consider:
Excessive Travel for Work/Long Work Hours
Every job we accept comes with certain requirements, and we should know these going in.  However, with the pressure of making money and achieving our idea of success, many of us gradually end up spending more time at work than is actually needed–and consequently less time at home.   This is especially hard on the spouse who is keeping things going at home with children in the mix.
Each time the traveling spouse is away for a week or more, the spouse at home has to function as a single parent.  Then, when the traveling spouse returns, the family has to try and go back to "normal".  Over time, this takes a great toll on the family, and resentment often forms in the heart of the spouse who is at home.
There are certainly times when frequent travel for work or long military deployments simply can't be helped, but I would encourage couples who have some control over the matter to choose to travel for work less whenever possible–especially during the child-rearing years.  I have seen too many marriages end in divorce over this very issue.  When a couple spends more time apart then together, the time away begins to wear down the marriage.  They become used to not being around one another–talking, resolving conflict, making decisions together, and being intimate.  It's important that our spouse knows that our family is more important than our job.  And, the best way we can show him/her this is to give him/her our time and attention.
For some practical ideas on how to reconnect with your spouse after being away, read "5 Ways to Reconnect with Your Spouse," by clicking below.