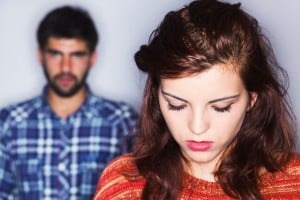 My husband recently wrote a blog called, "3 Ways Men Have Affairs," and there was quite a reaction from both men and women.  We often assume that having an "affair" is sleeping with someone other than our spouse, but an affair occurs anytime we choose to prioritize someone or something else over our spouse and put our marriage on the back burner.  Most of the time, this begins innocently, so it's important for us to understand what can take us out of bounds.  Here's 4 ways women have an affair.
 Failure to create healthy boundaries with male co-workers/friends/acquaintances.  
It's important to note that people rarely set out to have an affair.  It usually starts fairly innocently, and it begins when we fail to set healthy boundaries for working relationships and social exchanges with men.  We need to be keenly aware of what we share with men through conversation.  If we're not careful, we can place ourselves in a vulnerable position through conversations with men that we find are "easy to talk to." We can end up sharing our hearts with a man who isn't our husband, and this opens the door to intimacy.  We start thinking about him more and looking forward to sharing more conversations and time with him.  And, we start placing ourselves in dangerous territory, and before we even realize it, we find ourselves in an emotional, and sometimes physical, affair.
Please click on the CONTINUE BUTTON below to see the next way.