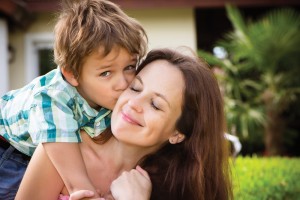 Raising kids is a amazing adventure.  Whether we have boys or girls–or both–each gender group comes with unique challenges.  As a mother who only has boys–four to be exact–I've found that there are certain statements that I tend to say repeatedly on a daily basis.  And to be honest, I'm still a little surprised that I say most of these…
Where did all the food and drinks go?
I seriously say this on a daily basis.  It's crazy.  One time, I bought 10 Lunchables on sale at Walmart, and ALL TEN were consumed in ONE DAY…along with the whole box of Capri Suns.  I guess I'll be getting my Costco membership very soon.