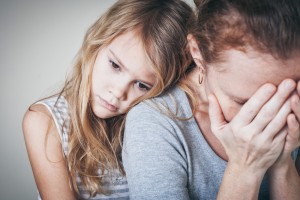 Sweet Mama, are you feeling weary today?  If so, you're in good company.  Author and mom with four girls, Stacey Thacker, has an amazing message for you in this guest post!  Enjoy, Friends.
I am a weary mom. Obviously. I know, many days, ok most days, my messy ponytail and dark circles scream that I am fresh out of amazing.
It doesn't matter how much make-up I put on to tryand cover it up, it is written all over my face.  Just in case you are looking for some other things to say to me, or any other weary mom you meet, here are 10 Totally Better Things to Say Instead of, "You Look Tired," (I guarantee sheknows that already):
1. "How are you?" (And mean it.)
2. "I'm buying you coffee." (Buy me fancy overpriced coffee and you are my BFF4Ever.)
3. "Can I watch your kids or send over a babysitter so you can get a break?" (A friend did thisfor me once and it changed my life. For real.)
Please click on the CONTINUE BUTTON to see the next three.