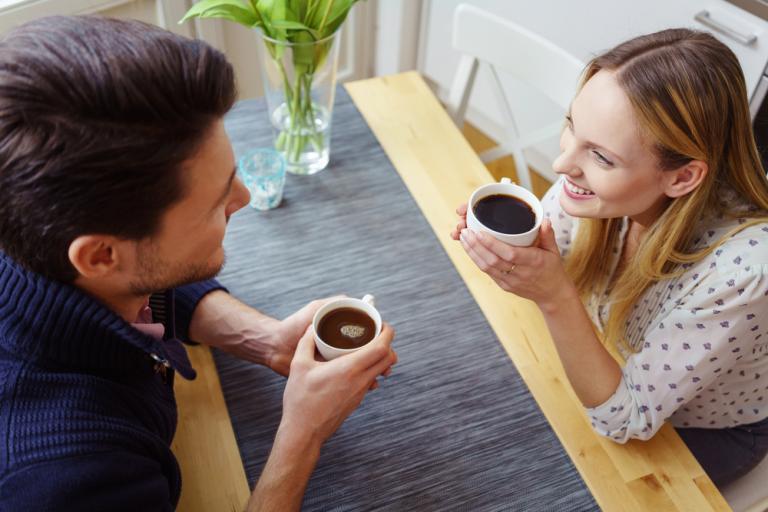 2. Resist the urge to share your struggle (or anything else) with a "friend" of the opposite sex.
This is extremely important. When we are at odds with our spouse, there is usually a breakdown in communication. We're upset and unwilling to talk about things with our spouse because everything feels like a fight. I get it. But, Friends, we must resist the urge to talk about our personal lives with someone of the opposite sex at work, in our neighborhood, at our kid's school, church, etc.. When we do this, we open ourselves up to developing an attachment to this person. Over time, this can turn into romantic feelings and even physical intimacy. And, before we know it, we find ourselves in a full blown affair that we never ever thought would happen.
Tragically, I hear too many of these stories almost every day. But, it doesn't have to be this way. We can protect ourselves and our marriage by resisting this urge. And, this doesn't mean that we shouldn't talk about our struggle with someone; it just means we have to be very careful about WHO we talk to about this. We should only share this information with someone we can trust and is our same gender (so we don't open ourselves up to the potential of romantic temptation). Be sure that this person loves you, loves God, loves your spouse, and is for your marriage. It's better if this confidant isn't related to you because it is hard for a family member to forget the details of what you or your spouse are going through, and family tends to side with family. Your confidant could be a close family friend, a pastor, and even a counselor. When we are careful about these conversations, we respect our spouse and allow healing to take place.
For more on this, please read,"To the Spouse with a Close Friend of the Opposite Sex," by clicking here.