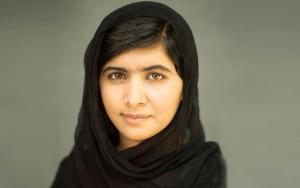 If you ask an average American to name 5 Muslim terrorists or terror groups, they will have no problem naming them. Ask the same people to name 5 Muslim Nobel Peace prize winners, and you will hear crickets.
Everyone would easily recall Al-Qaida, ISIS, Boko Haram, Osama Bin laden and Al Baghdadi among others. The sad part is that if you ask American Muslims to name 5 Muslim Nobel Prize winners, you will hear crickets and/or see puzzled looks on their face. They may come up with couple of names. Everyone knows Malala of course. After that it is a struggle.
The truth is that there have been 7 Muslim Nobel laureates, in the 21st century alone! In all, there have been 12 Muslim Nobel laureates- 7 winning the World peace award, 2 in literature, 1 in Physics and 2 in Chemistry.
3 of the 7 Nobel laureates in the 21st century are Muslim women.
After a slow start, Muslims seem to be catching up. There have been 7 Muslim Nobel laureates in the past 14 years. That's one Muslim Nobel laureate every other year!
The Nobel prize was established in accordance with the will of the Swedish chemist, Alfred Nobel in 1895. The prizes in Chemistry, Physics, Medicine (or Physiology), World peace and literature have been awarded since 1901. The prize in Economics was added in 1969. Nobel prize is considered the most prestigious award in the world in the categories it is awarded.
One may argue that's not a big deal given the Muslim population of over 1.6 billion people worldwide.
Richard Dawkins got a lot of flack when he tweeted the following on August 8, 2013:
"All the world's Muslims have fewer Nobel Prizes than Trinity College, Cambridge. They did great things in the Middle Ages, though."
Since that tweet, two more Muslims have won the award- Malala Yousafzai, a Pakistani young girl, for Peace in 2014 and Aziz Sancar, a Turkish scholar, for Chemistry in 2015. Not saying that the tweet inspired the Muslims to do something about it.
Richard Dawkins was called a racist and ignorant among other names.
I see it from both sides. He was pointing out to the small numbers of Muslim Nobel laureates, but he also acknowledged the Islamic golden age lasting over five hundred years, excelling in literature, physics, chemistry, medicine among other fields.
I will publish a post on the Islamic golden age on this blog sometimes down the line but would like to maintain my focus on Muslim Nobel laureates here.
Martin Kramer, an American-Israeli scholar from Shalem College in Jerusalem acknowledged the Islamic golden age and the contribution of the Muslim scholars in various fields with immense contribution to the modern understanding in an article that was published in the Jerusalem Post at the turn of the millennium, on December 31, 1999.[1]
This supremely urbane civilization cultivated genius. Had there been Nobel Prizes in 1000, they would have gone almost exclusively to Moslems.
Muslims and peace don't seem to be mentioned together at all. In fact it is quite the opposite- Muslims and terrorism are made to appear synonymous. But how many of you knew that there are 7 Muslims winning the Nobel peace award?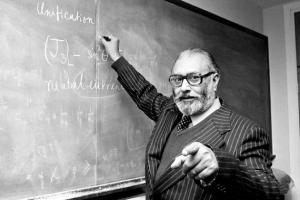 Here is a list of the 12 Muslim Nobel laureates
Anwar Al Sadat- Egyptian president, along with Israeli prime Minister Menachem Begin, for peace in 1978 for their work that resulted in peace agreements between the two rival countries.
Professor Mohammad Abdus Salam, a Pakistani scientist, for Physics in 1979. He is the first Pakistani to win the award. He became "controversial" in that he belonged to the Ahmadiyya community, which was declared Non-Muslim by the Pakistani government, some argue with political pressure from Saudi Arabia.
Naguib Mahfouz, Egyptian author, for literature in 1988.
Yasser Arafat, a Palestinian leader and co-founder of PLO, for peace in 1994.(Jointly with Israeli leaders Shimon Perez and Yitzhak Rabin).
Ahmed Zewail, an Egyptian chemist for, you guessed it, Chemistry in 1999.
Shirin Ebadi, an Iranian human rights activist, for peace in 2003. She was the first Muslim women to receive the Nobel prize.
Mohamed El Bradrei, an Egyptian, for peace in 2005 for his work in safeguarding nuclear energy and its use for peaceful purposes.
Muhammad Yunus, a Bangladeshi economist for peace in 2006 for his work on social and economic reform and establishment of micro loans.
Orhan Pamuk, a Turkish author, for literature in 2006.
Tawakel Karman, a Yemeni woman, for peace in 2011 for her work in protecting women's rights and her role in Arab spring.
Malala Yousafzai, a Pakistani young woman, for peace in 2014 for her work on violence against children and child education, especially for girls.
Aziz Sancar, a Turkish scientist, for Chemistry, in 2015.
It is indeed true that Muslims have lost their centrality when it comes to advancement of science and literature but we cannot overlook the fact that Muslims HAVE been recognized with increasing frequency since the start of the 21
st
century. On one end, Muslims do need to strive to get back to excellence. On the other hand, Muslims should not be an afterthought during  conversations on Muslim Nobel prize winners.
What seems to be the problem?
So why do people have no trouble naming Muslim terrorists but struggle to name Muslim Nobel peace prize winners?
The answer is complex but stereotyping has a lot to do with it. When you are constantly bombarded with the images of violence committed by Muslims and nonstop interplay between Muslims and terrorism, your brain associates the two subconsciously. In this case, the perception becomes the reality. To compound the problem, the good work by Muslims almost never gets the attention.
The best way to change the perception is to engage with mainstream and especially the media. Muslims also need to raise awareness of all the good work Muslims do. The good work does not get the attention of the media because that is not "spicy" and does not generate ratings and/or fit the narrative being shaped by certain outlets.
Abdus Sattar Edhi- a Pakistani icon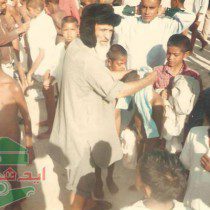 The death of a Pakistani icon, a humanist and a philanthropist Abdul Sattar Edhi in July 2016 did not hit the radar. No one seems to know him. He has developed a huge infrastructure for the poor, the needy, the homeless and the sick. Edhi foundation has built the largest infrastructure for volunteer ambulances in the world, along with countless animal shelters, homeless shelters, homes for the orphans and the widows.
There is no doubt in mind that if he were not a Pakistani Muslim, he would have been a household name in America and rest of the western hemisphere. But it is not a juicy story, so his name and work almost never comes up in the western media.
Edhi's name should not draw blank stares from the audience. But who will champion the Muslim narrative? We should be able to easily name the Muslim Nobel prize winners. At least the readers of this post should be able to do it now.
You can help spread the word. Share it on your social media by clicking on the icons in the upper left hand.
[1] http://martinkramer.org/sandbox/reader/archives/islams-sober-millennium/