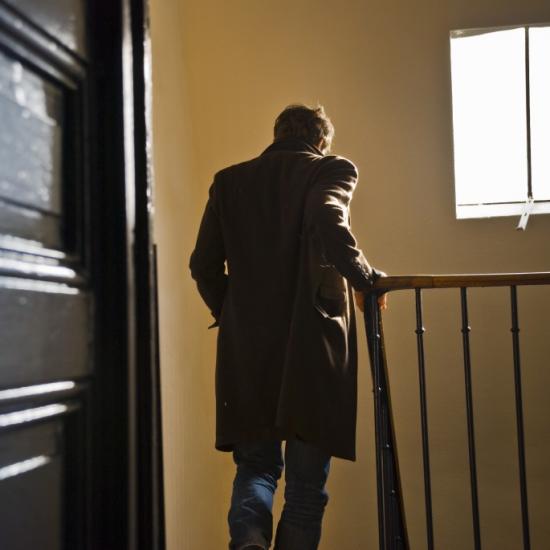 A reader recently asked: "Why does my boyfriend always seem to RUN from a conflict?  Well, not so much conflict, as emotion.   When things get intense, especially if I start crying, I need resolution –but he's heading out the door.  I try to keep him there, but he says he needs space and leaves.  It is hurtful.  He's a great guy, but running when you're mad seems unhealthy; so I don't know if I want to move forward with him."
Before I jump into this, let me say first: If any man wants to love his wife or his girlfriend well, he should not just walk away from an emotional conversation without notice.  Turning and walking away?  That's just rude.
And leaving your wife or girlfriend hanging, and in distress, wondering, "Are we okay?"  That's hurtful.
However, I also recently wrote an article about the fact that the way men are wired to relate is very legitimate; it is often just different from the way we are wired.  And this seems like one of those cases.
Some men do not have the same need to escape an intense conversation, of course, but the vast majority of the men on our surveys do.
We women feel like the only reason they walk away is that they are angry with us, and simply don't want to talk because of that.
We couldn't be more wrong.
That dynamic only applied to a small minority of men (three in ten).  Most of the time, there's something else entirely going on. You can see more about this in the newer, revised edition of For Women Only, but let's tackle the two main reasons why men walk away from a conversation. (Even if we think they shouldn't.)