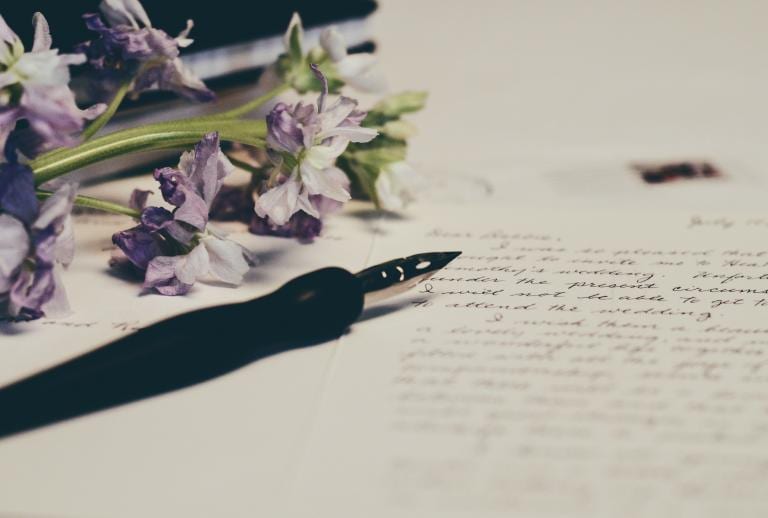 My friend was browsing at a Goodwill outside Atlanta, when she spotted a book (Really Bad Girls of the Bible) she had been wanting to read. Later, imagine her surprise when she saw a short note from the previous owner, tucked carefully between the pages. Except… it wasn't from the owner, but the previous owner's husband.
It wasn't long, just 7 sentences. And it was stumbling and awkward in spots. But it was clearly one average husband's attempt to put into writing his love for his wife.
"Dear ___,

I think so much of you as a wife and as a mother. I know how much you have sacrificed over the years raising two beautiful children with your loving heart.

But I also want you to know that I admire you as my wife and my friend and my lover. I do long for time alone with you, not wanting to share you with everyone. I long for our time together where we will talk, not about the kids or the next bill to be paid, but of our lives together.

You are my beautiful flower and I hope I will get better at "watering" you with my love and being more kind to you. I hope I can continue to give you a life and a partner that you can love more deeply.

Love always,

_____"
So sweet, right? We romantics might sigh, "I wish my husband would do that…"
But do we really?
Here's where we have to look closer at what this vulnerable husband was really saying – and wonder: how would we respond?