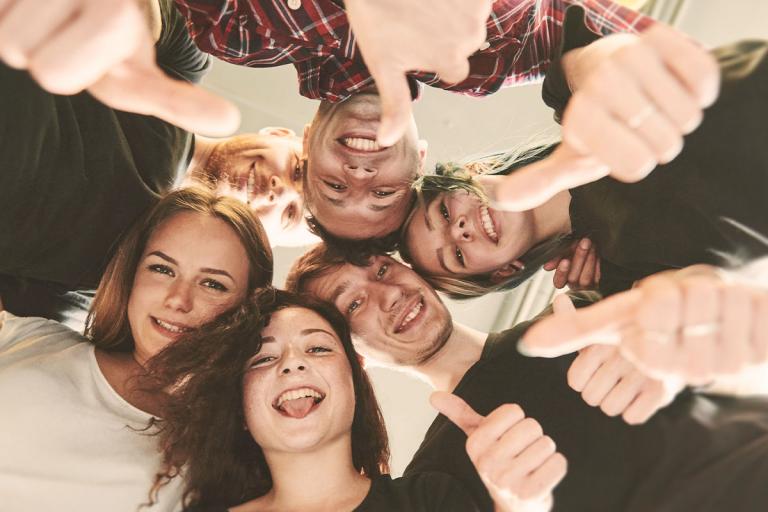 Parents, I have some encouraging news for you. Although we're all suffering from just a smidge of PTSD this year, we have also learned some really important lessons. And I'm not just talking about discovering that the kids won't interrupt your Zoom meetings if you hide in your laundry closet.
I'm talking about some crucial truths that have been left standing when everything else has been shaken. Especially for those of us who have kids at home.
We've all been concerned about how the pandemic was impacting our kids—especially our teens and tweens. Schooling, academic progress and college prospects aren't the only things disrupted. Just as worrisome for many, are missing the sorts of activities and passions that create joy and are even key to developing a balanced life. Sports practice, club meetings, theater rehearsals, dance recitals, youth groups, church retreats, sleepovers, movie outings—all gone. Not to mention that I personally know Seniors who had planned their whole lives for the day when a college scout or talent agent would come see them play, sing or debate—only to discover that such a day would never come.
All of that is concerning and sad. But what if I told you that there is a much, much more fundamental factor running under the surface, that has not only kept most kids from being emotionally devastated by this season, but has also led many of them to actually thrive in some very important ways during this time? What if I told you that recent studies have found this factor even leads to great resilience in our teens and tweens—and that it is something you can foster every day once you know it matters?
It is so crucial to know these facts before life "gets back to normal" (or at least closer to it!), so you can be prepared to not lose this crucial factor in your teen or tween's life. Let's dive into some of the details.