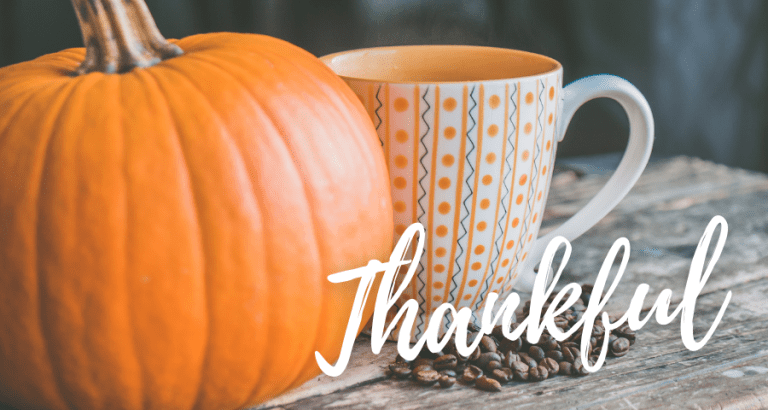 I have a really busy day today. Do you? I thought so! Well, it's time for a time-out. In the rush of our daily deadlines, chores, appointments (and let's be real—sometimes even chaos), Thanksgiving offers us a beautiful opportunity to pause. Between today's busy-ness and the season of seemingly nonstop holiday activities that's about to begin, we're given a chance to sit back, reflect and savor the good. To appreciate our many blessings.
Yes, you may be going through some difficult things right now. Giving thanks might be the last thing you feel like doing. But Scripture tells us that we don't have to be thankful for all things, but in all things (1 Thessalonians 5:18). Because even though life has seasons of storms and stress, there is always—always—something to be thankful for. It's what we choose to focus on that makes all the difference.
So our staff team wanted to share some of our gratitude with you. And as you read what each person has decided to share, see if you notice a few common themes—I did!
Here are the things we are particularly grateful for this year: