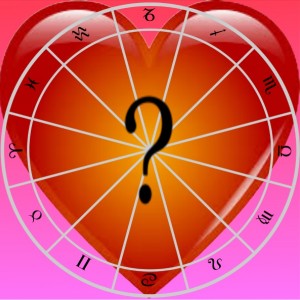 Venus conjunct Neptune is in full effect this weekend. That makes the outlook particularly promising for either finding someone new to share your affections with, or for sweetening up an existing relationship. It not all niceness and fluff though: Mars sextile Pluto is fading but still strong, with all the hot sweats and hormone surges that aspect implies. It could be the flu, or it could be Love knocking on your door.
Of course, you can't rely on the planets to do all the work for you… you have to play along. Also, watch out for the Void of Course Moon on Saturday. If you are starting a new project (or potential new relationship), either aim for Friday or Monday if possible.
FRIDAY:
Moon in Leo is a great time to get out and strut your stuff. What, you say you don't have any "stuff"? Well, act like it. Play along with the mood and socialize.
SATURDAY: The Moon is still in Leo, but is Void of Course until 10:52 PM Eastern/7:52 PM Pacific. Have a good time, but don't expect much to come of any new activity or relationship. However, after that time, Moon trine Mercury makes for excellent communication.
SUNDAY: The Moon is in Virgo today, which may not be as showy as Moon in Leo, but has a solid caring quality to it that can be very appealing. In the afternoon and evening, the Moon is opposite that Venus-Neptune conjunction, which will ramp up the charm and dreaminess.
Looking for more astrological love life tips in the near future? CLICK HERE for the Venus in Pisces report!