Today, if the world hasn't ended, marks one year since my family packed up and drove away from Lampeter. We pulled out of the driveway before dawn. We watched the sun rise on the incomparable Teifi Valley. Our car was headed for Cornwall to spend Christmas with friends before heading back to the United States. (I linked to my last real post in Wales over on today's A Sense of Place.)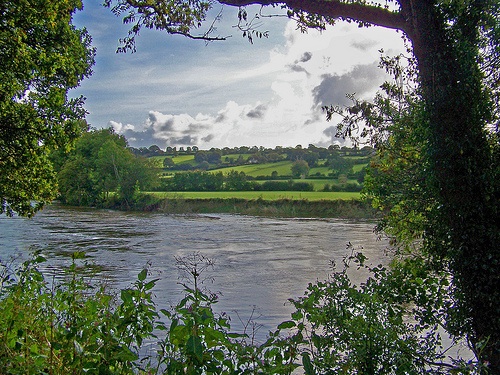 I find Washington to be far more wild than Wales. It makes sense: it's not been as cultivated for as long as Wales has. The mountains are taller and there are more things that can kill you here. But the magic in the Welsh land hovers so close to the surface. The magic in Washington is more embedded in the tangled weeds and thorns. Maybe it's hiding out, away from the freeways and masses of people. Most of Wales is comparably less populated. There is more space between people there.
Before we left Wales I did a tarot reading for us. The results included a rocky time financially, followed with material success. Overall it was a positive reading, revealing that this was a good choice for our continued growth. Those predictions ring true. We depleted our savings by moving across the world and getting back on our feet, but signs look like improvement in that area is on the way. Much of the magic that has occurred in the past year has been the inner work of shedding old friends, old patterns, old fears. I don't doubt for a second that we are supposed to be in Olympia.
Tonight I'm hosting a small gathering to celebrate the return of the light, and I'll raise a glass to Wales and my friends there. I'll leave an offering for the Fey and spirits of the Land of here. They'll get the first serving of the mulled wine and spiced cider I like to make. Most importantly I'll get to celebrate the long night and the slow growth of the light with the people I love most in the world.
May you be with ones you love this season. There is nothing more important.