Many Gods West, which occurred last weekend in Olympia, WA, was a tremendous success. Yes, I'll blow my own horn. How do I judge it a success? Because it exceeded my own hopes and expectations for the weekend.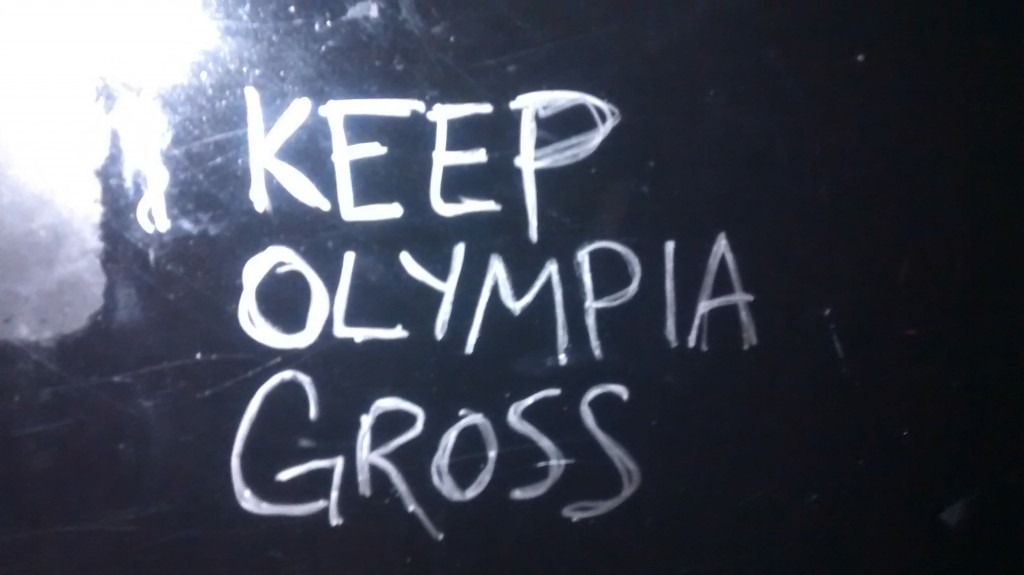 Polytheists are a diverse group of people. There is no one Voice. We come from a diversity of backgrounds, we honor a variety of gods and spirits, we face different obstacles in our practices – yet, when we come together to share our experiences we grow stronger as intersectional and interconnected communities. I saw people talking and worshiping freely and openly. I personally made new friends and connections, and was introduced to new gods. I learned new things. I laughed and danced and served.
I also view MGW as a success because of who attended. The presenters and ritualists all – each and everyone of them a polytheist – brought their A-game. I didn't agree with everything I heard; complete agreement wasn't the point! Personally, I quite like it when I don't completely agree, because it means I have something new to think about. I walked away from presentations fired up. I left rituals deeply moved. The ones I attended were POWERFUL.
And it wasn't just the presenters and ritualists who were on-point. The attendees were gracious, flexible, enthusiastic and helpful. I was inspired by the conviviality of the gathering. People pitched in. They were respectful of one another. Gratitude and joy seemed to be the prevailing moods of the conference. I am still riding high on that wave!
In the middle of all of our diversities, we also have diversity of experience. Respecting this forces me to walk my talk. How?
If I actually value my/your/our experiences then I cannot expect others to share my beliefs without having had or sharing my experiences. I would only be promoting dogmatism, and in my view, witchcraft and polytheism are experiential and relational positions. With this attitude I can respect that a person has *not* had similar experiences and thus will have different views.
Not policing other people's experiences means that I can respect their experiences. If some one has not experienced a god, why should they believe a god is real? I merely ask they respect my experiences too.
Diversity, respect, honor of individuals, traditions, and gods – this is what MGW was for me. With a whole lotta fun and inspiration!
I have a lot of ideas to unpack from the conference. I have children to love on, practices to get back to, and work to sort out. I look forward to sharing what I've learned.
*********
If you'd like to read more write ups on MGW, please go to our FB page, there are too many for me to link to!
You can read the keynote address by Morpheus Ravenna here.
You can read Sean Donahue's presentation here.
[There has been some community kerfuffle and back-channel Stuff going on for the last few days. I will not comment on any of that at this time. But I want to get up some thoughts of my own on this undertaking. There is more Work to be done, and more work. I'm off to do it.]