I read a lot. These days I read a lot for reviews, almost entirely non-fiction, or to my kids. Occasionally I'll post reviews of books that I have chosen to read, ones I think are particularly significant. However, I've read a lot of really good stuff this year that I haven't written reviews for. Here is a selection of books that got me fired up this year.
Note: These are not ranked in any order of preference, and they may or may not have been released in 2013.
Fiction
The Bloody Chamber by Angela Carter. For most of a decade my husband has been suggesting I read this slim collection of short re-tellings of fairy tales. Carter brings a lush, dark edge to her story telling, both completely in keeping with the sinister qualities that fairy tales originally had and also brings something fresh and new to the tales. Fans of fairy tales and/or those that like their fiction on the 'gothic' side will surely enjoy this collection.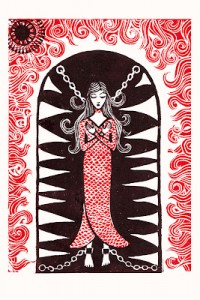 The Oracle by Catherine Fisher. I picked this up for $1 in a used book bin at my local Goodwill. I thought it might be a good story for the kids. My son was gripped, but better yet, so was I! This young adult novel has sharp writing that captures the heat and dust of the rainless in desert in which the story takes place. The plot: Mirany, priestess to the gods, discovers that there is treachery in the Temple and must find the new Archon, the god-in-flesh, before the Oracle and her general do. Fisher deftly captures the uncertainty of both humans and gods, combining ideas of Greek and Egyptian polytheism. Several times I wanted to hoard the book all to myself and finish it in one sitting. But I stood fast and read it one chapter at a time with my son!
The Odyssey, retold by Gillian Cross, with illustrations by Neil Packer. I've talked about this book on a couple of occasions. It's fantastic. My 5 year old has declared it his favorite book. The pictures are wonderful. Cross's re-telling brings new life to old stories. This was a delightful surprise find at our local library. I really enjoyed reading this aloud. Lovers of myth will likely enjoy this edition as well.
Non-fiction
Dwelling on the Threshold: Reflections of a Spirit-Worker and Devotional Polytheist by Sarah Kate Istra Winter (also known as Dver). I ordered this book straight from Winter's website. I have no idea how I came across her website or why, other than the intriguing title, I ordered the book. The book sat on my shelf for a few months. But…… now I am savoring this book. It's a collection of her blog posts, but the book reads as a coherent whole. While I am no spirit worker, I am a devotional polytheist, and I find myself responding with "YES. THIS" or "OMG ME TOO" on just about every other page. It's unsettling to feel in turns as if someone has written me onto the page and then turns around and talks about something I have no experience with, sometimes in the same essay. This book is hitting some incredibly personal chords for me, and I know it's going to inspire several readings of this book and many blog posts. This was perhaps the most surprising find of the year for me.
Introduction to Tantra: A Vision of Totality by Lama Yeshe. This book was loaned to my husband by one of my Feri teachers, who also has been practicing Tantric Buddhism for nearly 30 years. Adam wasn't reading it, so I picked it up. This slim book approaches Tantra from the Tibetan Buddhist side of Tantra. Typically I find Buddhism helpful, but it doesn't get me fired up. This book actually got me excited about Tantra. Lama Yeshe's enthusiasm and optimism is infectious and encouraging. Several times throughout the book I was inspired to put the book down and meditate on what I'd just read. I'm not sure this is the best 'introduction' to Tantra, but for someone interested in the Tantric path, I highly recommend it.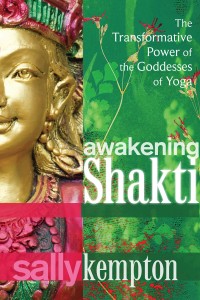 Awakening Shakti: The Transformative Power of the Goddesses of Yoga by Sally Kempton. I bought this book because I was already familiar with Kempton's writing from Yoga Journal magazine and because it had an entire chapter on Kali. What I found was a wonderful book full of insight, suggestions, and lore. This book touches on Hindu Tantra, yoga, and eleven different goddesses from the Hindu tradition, two I'd never even come across! Kempton blends the wisdom of some one with both an academic background as well as a lifetime's devotion to the subject matter. I think this book would be helpful to anyone who works with any of the Hindu goddesses, or who would like a great place to learn more about them.
Kali Kaula: A Manual of Tantric Magic by Jan Fries. This door-stopper of a book is amazing. It is easily the best book on Kali I've read. I feel like he's read everything on Kali so I don't have to. The information he imparts is also the result of scholarly work combined with a personal devotion. Because of the strength of this book, I now want to track down everything else he's written, even though many of the titles don't specifically speak to my practices or interests. I cannot recommend this book highly enough for people who are serious about Kali.
What would a top ten book list be without mentioning Scarlet Imprint? This year I read two new titles issued by this spectacular press, Apocalyptic Witchcraft and Serpent Songs. Both of these books are, as usual, beautifully bound. Both are problematic, imperfect books that, in spite of things I find annoying or not to my tastes, pack powerful, insightful punches. Without fail, both of these books provoked me, inspired me, and opened my eyes to new ideas. In my opinion, Scarlet Imprint is doing some of the best and most important work in advancing witchcraft in the English speaking world.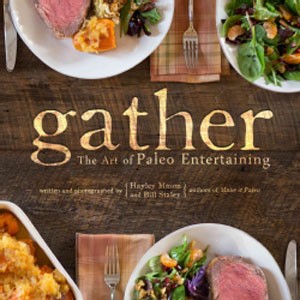 Lastly, this book is not directly related to the spiritual life, but any time we gather together to share a meal with friends we are communing on a spiritual level. To that end, my favorite cookbook of the year is Gather by Hayley Mason and Bill Staley. While coming from a paleo mindset (yes, that foodie trend, again), anyone who enjoys tasty food, beautiful pictures, and inspiring menu ideas will get something from this book. I have cooked a number of recipes from this book, including one or two of the complete menus, and found just about everything to be delicious and easy to prepare. This book will probably not be ideal if you are vegetarian or vegan, though.
Here's to more happy reading in 2014!