It with much pleasure that I announce the commencement of Polytheist.com, a new online hub of writings devoted to the variety of spiritual practices that make up this messy thing known as polytheism.

This site was the brainchild of the Anomalous Thracian and his desire to promote polytheist discussion. The first round of authors were released this week, with more to come later in the month. I may be biased, but the quality of authors thus far is impressive, and I am honored to be among them. My own column, Polytheist Parent, will be monthly. I am will write about how polytheism intersects with parenting, but as readers here know, I will take a loose interpretation of that prompt. My first post is on leaving monotheism behind.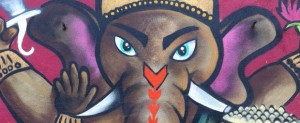 I hope you'll check out the new site and the 12 authors' fresh posts. Just as there is no single way to be a Pagan, there is no single way to be a polytheist.
In the ever exuberant words of the Thracian: "It's a damn fine time to be a polytheist." Let the discussion begin!