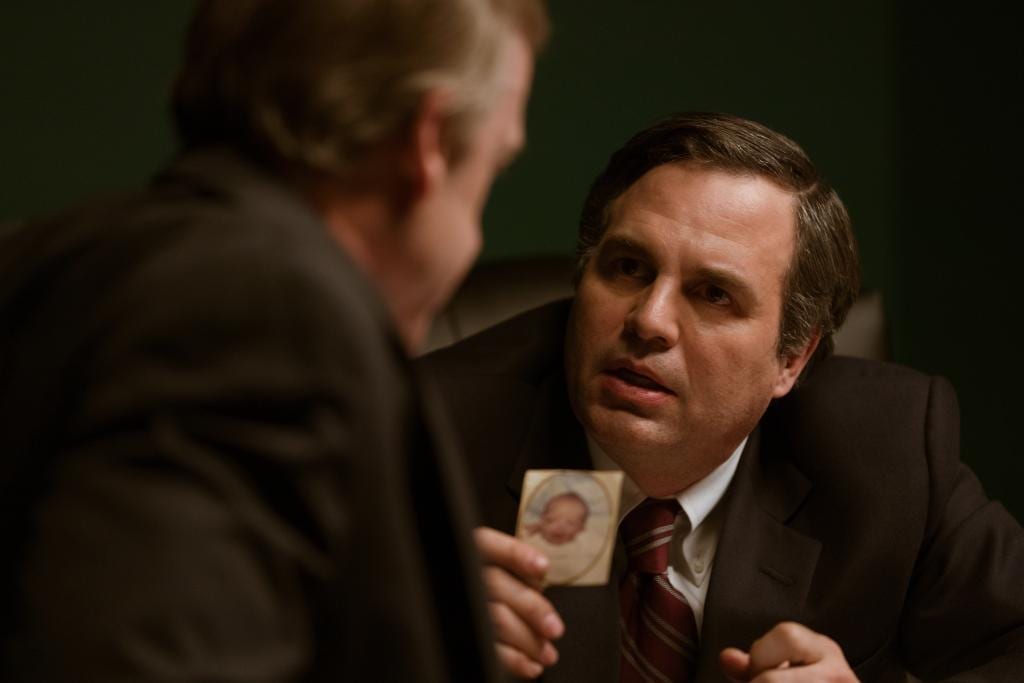 Dark Waters, the new film shepherded by producer and lead Mark Ruffalo, is a story about creation care and justice, both specific and universal. In specific, it tells the story of attorney Rob Bilott's 15-year battle with DuPont over environmental poisoning from PFOA runoff from its Teflon factory. It is also a story about the class of substances dubbed "forever chemicals," because they never break down in the environment. Universally, Dark Waters is a story of how greed, power and other factors conspire against the common good, in issues affecting environmental justice, public health, and social justice in general—and of how a hero driven by a desire for justice worked with those affected to take on the powerful.
In a call with faith leaders, Ruffalo (Spotlight, The Kids Are All Right, Avengers franchise) put it this way: "A corporation knows it's harming a community and goes ahead anyway. That's a sickness in the American economic system. Everyone living under that kind of that deceit will recognize it. We see the same story over and over and over again. The movie shows us, it's very clear, what the problem is, and it's applicable across opioids, the poisoning of our food with glycosides, tobacco."
PFOAs are used in a number of products, including waterproofing and grease-proofing applications, most notably including Teflon, Gore-Tex, Scotchguard, Stainmaster and most coated paper used to package fried foods. They were invented during the heyday of "better living through chemistry" and unleashed on the world with little or no impact testing. They don't exist naturally in the environment, don't break down and, unless they are targeted and removed, will still be poisoning our ecosystems and bodies in a million years.
Justice Isn't Partisan
Rob Bilott, a small-town West Virginia native, had become partner at a Cincinnati corporate law firm by defending chemical companies. But when two West Virginia farmers reach out to him about damage to their crops and animals they think is caused by toxic waste from a nearby DuPont factory, he starts digging into the details and is shocked by what he sees as the intentional disregard to environmental and human harm. This begins a 15-year battle with DuPont that results in a huge settlement.
Bilott, who was also on the call with faith leaders, said, "I always think back to Earl Tennet, who first came to me, convinced that if people just see the facts, people will do the right thing. I really do believe that when people see the facts, that people will do the right thing in the end."
But is that true? You might think protecting the common good, stewarding nature and respecting the dignity of all people would be particularly easy cases to make among people of faith. But justice issues, especially environmental justice issues, often get caught up in the partisan nature of this moment's politics.
Ruffalo is hopeful: "These are difficult issues and they can be partisan, but I believe inherently they aren't, and storytelling can enter into our hearts and connect us to our common humanity."
Care for Justice Rooted in Faith
Ruffalo points to his upbringing in faith to explain his own focus on issues of justice. "I did grow up in a religious household. There was Catholicism, a grandmother who was born-again, and my father was Bahai—and then I studied with Stella Adler, a Yiddish Jew who really believed in the Talmudic view of questioning and being aware. So those teachings inspired me."
Ruffalo's heroes are those who sacrifice for the greater good and are conscious of those around them. "That kind of righteousness, care for a community, led me into environmentalism, peace activism and social justice. And I was taught by Stella Adler that it was the responsibility of artists to lift up people and tell the stories."
Ruffalo has long been a water justice activist; to direct, he sought out Todd Haynes (Velvet Goldmine, Far From Heaven), whose impressive body of work includes Safe, a film in part about household environmental toxins. Ruffalo plays Bilott and is joined in the cast by Anne Hathaway and Tim Robbins.
Dark Waters opened widely this week. It's produced by Ruffalo and presented by Participant (Spotlight, Green Book, The Help, Citizenfour).
Participant has set up a website, fightforeverchemicals.com, with tools to advocate for an end to the use of forever chemicals and better protections for the public from the existing hazards, and to spread information to consumers about products that include them. Participant is also coordinating outreach to faith communities for group viewings and actions.