Every once in a while, I stumble upon an organization or collective that opens me up and gives me hope for the world. 
It happened when I found the Center for Action and Contemplation. And then when I found the Mystic Soul Project and the Hive.
A few months ago, I was navigating the terrain of Instagram when I found myself paused and looking at a page I hadn't seen before: enfleshed. All over it were spiritual quotes: deeply body-positive, trans-centered, and life-affirming.
I recognized some of the names, but most were entirely new to me: wonderful artists and writers weaving together poetry around their experience of the Divine.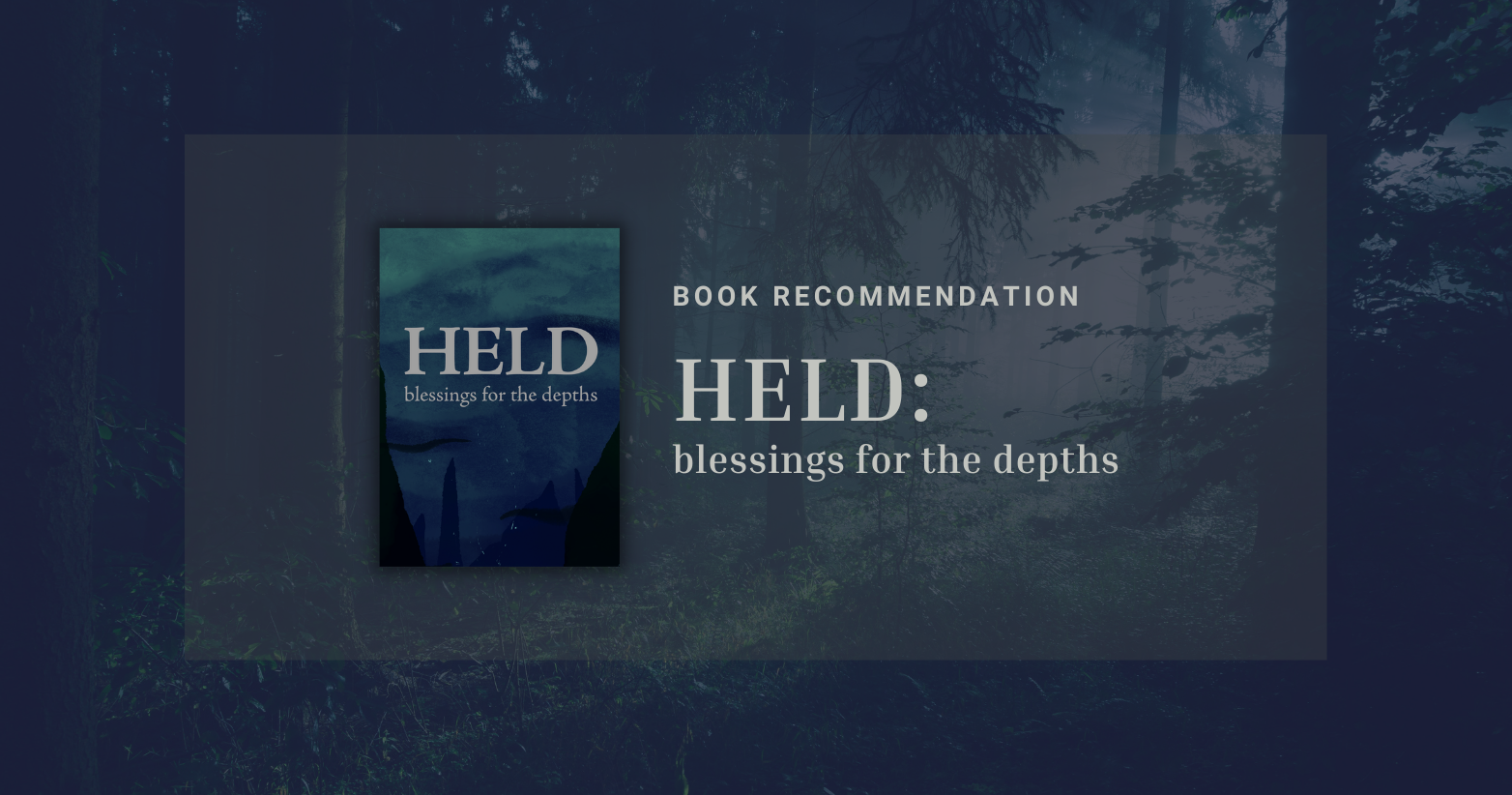 HELD: blessings for the depths
As an organization that develops spiritual resources, enfleshed seeks to, in their own words, "center the wisdom, experiences, and desires of those traditionally on the fringes of dominant institutions, theologies, and politics."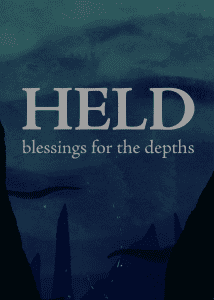 Their work includes developing liturgical and prayer resources, partnering with Cassidy Hall to create the Contemplating Now podcast, and, most recently, publishing HELD: blessings for the depths.
This book is a gem.
It is filled with absolutely beautiful poetry, story, and soul-deepening words. As I've read it, never more than one or two pages a day for fear of emotional and spiritual overload, I've found myself just closing my eyes and repeating lines and phrases over and over again to myself.
One such line that I've been sitting with since I first read it comes on just the fourth page from January Jaxon:
"When the forest fire strikes – and it will – remember the seed that cannot crack and grow without this heat. Remember the stars who gave their hearts to build your bones. Remember roots, and hold your hurt with tender hands."
Remember the stars who gave their hearts to build your bones.
Wow. 
When I first read that, it felt like I had been pierced, a lesser version of how I assume Teresa of Avila felt when she was pierced by Divine Truth. This blog post simply can't do it justice – the entire book is filled with deep, embodied wisdom like that.
Thank you, January.
An Exploration of Embodied Spirituality
This is a book of wisdom, given as an offering to a world in need of more intentional and honest embodiment. Rather than a continuation of head-focused liturgies or prayers, HELD provides heart-centered language describing the spiritual journey. It really is a book of "blessings for the depths." 
Anyone searching for wisdom to guide you in your spiritual journey: this is a worthy purchase. (Fair warning: as of writing this, the book has sold out and can only be back ordered.) And even more than that, this is a beautiful organization to support in their work.
As I prepared to write this piece, I looked on their website and found this beautiful statement:
"Our values align with the poets, the healers, the truth-tellers, the tender and fierce, the messy and untidy, the seekers, the queer, and the strange ones across spiritual traditions. Inviting transformation – internal, material, and collective – we share offerings of nonconforming embodiments of faith, ancient and unfolding. With attention to the Sacred in the flesh of the earth and all creaturely forms, we find Divinity in the entangled, fleeting, beautiful and aching nature of this "one wild and precious life." (Mary Oliver)"
If only every organization could lean into such a radical and transformative, beautifully powerful approach to spiritual formation and companionship. It reminds me of Jacqui Lewis' concept of "fierce love" and gives me hope for the healing we can bring up from within our world.
Order a copy: HELD: blessings for the depths