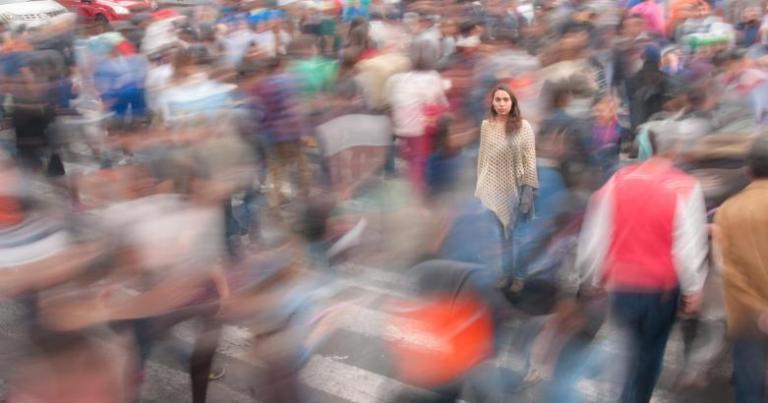 As a high school teacher, I have the immense responsibility and privilege to mentor young people and support their emotional and academic growth and development. Every day is a new beginning – a new opportunity to model any number of things, including healthy behavior, characteristics of engaged adulting, and conflict resolution. (Oh, and to teach content!)
Working with young people is an opportunity to provide a healthy adult they can rely on, someone outside their family with whom they can practice what being an adult in society really means.
Teaching is always more about mentoring than it is about content.
When I was in school, there were a few teachers who truly mentored me, mostly just by being themselves: Mr. Yudin, who I've talked about here, Ms. Brewer, Mr. Sciarrone, Mr. Bihary. Each of these teachers taught me about myself, about the world around me, and how to use my voice in it.
We All Need Teachers
As we move into adulthood, we're generally no longer given a list of teachers to guide us year-to-year. There's no longer a class schedule filled with adults dedicated to our growth.
We have to find them ourselves. (Or be found by them.)
When I talk to people my age, one of the most consistent experiences shared is one of "adriftness:" feeling unanchored, floating across the surface of one's own life, searching for guidance on how to find meaning in the midst of all of this.
Some of us are fortunate to have family friends or elders in our existing communities who serve this role. Others of us find mentors at work or in community groups. And some of us find this kind of mentoring in the words of authors and teachers who we'll never know, separated by time and space.
Wisdom Teachers
As I have fiddled around the edges of the institutional church, I have found guidance from some of its greatest wisdom teachers and elders. And in diving deeply into the wisdom of St. Teresa of Ávila, Howard Thurman, Francis of Assisi, and others, I have found a deep resonance with non-Christian teachers such as Thich Nhat Hanh and angel Kyodo williams. 
I truly believe progressive Christianity needs to model real inclusion and recognize the depths of wisdom found in all spiritual traditions. (Not just talking about different faith systems from an intellectual level, but engaging with and honoring them.) While I don't see it or hear about it often in church communities, I deeply desire for progressive Christianity to embrace the Perennial Tradition and contemplative spirituality as its spiritual core.
Here are two of the wisdom teachers that have moved me, given me language to explain my own experiences of the Divine, taught me to see in new ways, and challenged me to lean into a life worth living.
Mirabai Starr 
Mirabai Starr is one of the most influential teachers in my life, helping me to encounter the feminine energy of the Divine, both within me and outside of me. When I first encountered her, I felt deeply challenged by her interspirituality; her teachings have since stretched me, supported me, and helped me to truly understand my relationship with God. Her book, Wild Mercy: Living the Fierce and Tender Wisdom of the Women Mystics, is a masterpiece and a must-read. It remains one of the few books I have purchased repeatedly because I keep giving the book away.
Rev. angel Kyodo williams
A Zen Buddhist priest and activist, Rev. angel Kyodo williams has been vitally important in my life, helping me to dislodge the idea that my inner work is disconnected from the outer work of action, justice, and societal liberation. She is the co-author, along with Lama Rod Owens and Jasmine Syedullah, of an amazing book, Radical Dharma: Talking Race, Love, and Liberation.
If you'd like a list of wisdom teachers and body practices that might help you develop an embodied spirituality, you can find my list here.