As we enter the fourth week of the Lenten season, I'm being consistently reminded that it is often through going downward into our depths that we touch upon what's truly Real in our lives.
Take a moment to think about that in your own life. 
How have you touched upon the Realness of life in the midst of your pain?

How have moments of struggle taught you what the Divine is like?
The season of Lent invites us into our own stories to recognize the Divine's presence even there. It's not about giving material things up – it's about letting go of our illusions of how we want to think the world is and about who we want to think we are. It's a reminder for each of us to allow ourselves to sink into the depths – trusting that the Divine is there.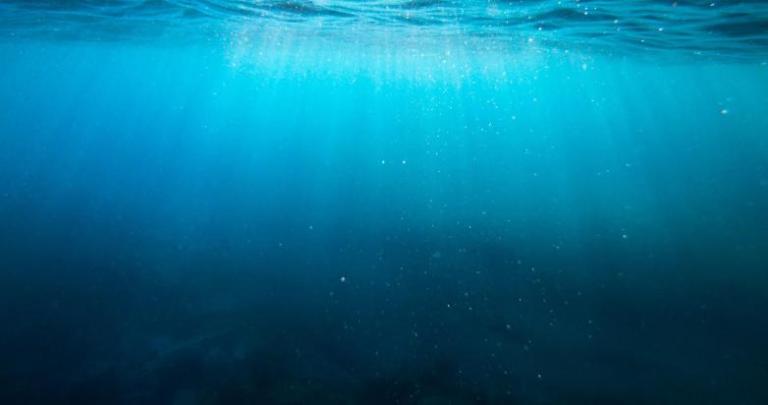 Lent as a Season of Disillusionment
This month I find myself returning, as I often do, to the powerful and resonant words of Parker Palmer.
In his book, The Active Life, he writes:
"There is the experience we commonly call disillusionment, when a trusted friend lets us down, an institution we had relied on fails us, a vision we had believed in turns out to be a hoax, or—worst of all—when we discover ourselves to be less than we had thought. Many of us try hard to avoid such experiences, and when we are in the midst of them we go through a kind of dying.

But the very name we give these moments tells us that something positive is happening through our pain. We say we are being "dis-illusioned." That is, we are being stripped of some illusions about life, about others, about ourselves. As our illusions are removed, like barriers on a road, we have a chance to take that road farther toward truth.

Instead of commiserating and offering a shoulder to cry on when a friend says that he or she [or they] is disillusioned, we ought to congratulate, celebrate, and ask the friend how we can help the process go deeper still."
The season of Lent is a time of disillusionment. And while it is a somber season, it can also be a celebratory season. The wilderness is not just a space of wandering, but a space of exploring. It is not just the in-between, but a period of hopeful awaiting.
For all the folks like me who find ourselves exploring the in-between, spiritually seeking without a clear understanding of what might come next, Lent is a reminder of communal possibility – that our experience is not just our experience. It is a season pregnant with potential, rooted not in a desire for the afterlife but for the earthiness of the right now.
That the path of descent need not be a path of despair.
An Invitation For You
As we continue to journey through Lent, I invite you to take some time to look deeply into yourself – into your story – and examine what you find.
If you're a journaler, journal. If you're a wanderer, wander. Here are some questions that might guide you.
What illusions are you living with?

What status quos and comforts are you clinging to?

How might you let go of what is keeping you from becoming disillusioned?

How might you change if you were to become disillusioned?
Richard Rohr once said that "if we do not discover a prayer practice that 'invades' our unconscious and reveals what is hidden, we will actually change very little over our lifetime."
Before Lent is over, I hope each of us experiences such a prayer practice, a moment of disillusionment that reveals what is hidden underneath the narratives we've been handed or built for ourselves: a process of unmasking that allows us to live more whole and truly free. And may such a process continue within us, emboldening us to go deeper still.