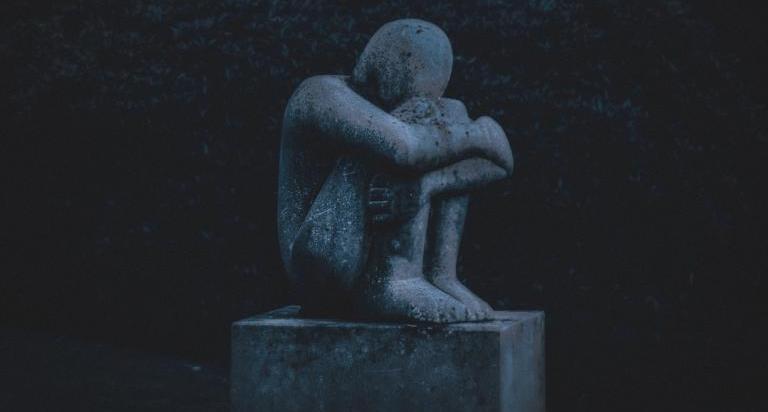 A few months ago I wrote a piece detailing the wisdom teachers who have had the biggest influence on my life. These included elders like Parker Palmer, mystics like Mirabai Starr, and saints like Teresa of Ávila.
And as with all things, there are moments and seasons in one's life when specific wisdom teachers resonate more than others. Just like with music, wisdom teachers often carry a vibe – a feeling, an energy – that aligns with specific emotions and experiences.
Below, I share three teachers and specific teachings that help me in times of grief.
Howard Thurman
Howard Thurman was at once a social activist, public theologian, mentor to Martin Luther King Jr., and an internally-engaged mystic. His teaching on the "sound of the genuine" has been deeply helpful for me in getting in touch with the creative and divine energy within me. If you're just hearing of him, I recommend two places to start: his book, Jesus and the Disinherited and his commencement address at Spelman College.
Here is a poem/blessing from Thurman that resonates deeply with me. I wish everyone would share this sentiment with those who are grieving. (Especially rather than the platitudes and euphemisms usually offered.)
I share with you the agony of your grief.
The anguish of your heart finds echo in my own.
I know I cannot enter all you feel
Nor bear with you the burden of your pain;
I can but offer what my love does give:
The strength of caring,
The warmth of one who seeks to understand
The silent storm-swept barrenness of so great a loss.
This I do in quiet ways,
That on your lonely path
You may not walk alone.
Mary Oliver
Although she probably would have fought against this title, I have again and again heard Mary Oliver referred to as Saint Mary Oliver in workshops and speeches. She is one of the deepest wells of wisdom in 20th and 21st century poetry and a perfect example of eldership in modern society. My favorite book of hers is Devotions: The Selected Poems of Mary Oliver, released just two years before her death in 2019.
"Wild Geese"
"You do not have to be good.
You do not have to walk on your knees
for a hundred miles through the desert repenting.
You only have to let the soft animal of your body
love what it loves.
Tell me about despair, yours, and I will tell you mine.
Meanwhile the world goes on.
Meanwhile the sun and the clear pebbles of the rain
are moving across the landscapes,
over the prairies and the deep trees,
the mountains and the rivers.
Meanwhile the wild geese, high in the clean blue air,
are heading home again.
Whoever you are, no matter how lonely,
the world offers itself to your imagination,
calls to you like the wild geese, harsh and exciting –
over and over announcing your place
in the family of things."
Thomas Merton
Thomas Merton is often credited with singlehandedly recovering the contemplative tradition within Christianity and making it accessible to people in our modern era. As he aged, he seemed to deepen in his own spiritual understanding while broadening to engage in interfaith dialogues around the world, experiencing and seeking to articulate a spirituality that flows beneath and beyond all cultural and political differences. His book, New Seeds of Contemplation, is considered a spiritual classic of the 20th century.
Here is a poem/prayer of his that helps me process the way grief and death often upends "what was:"
"My Lord God,
I have no idea where I am going.
I do not see the road ahead of me.
I cannot know for certain where it will end.
nor do I really know myself,
and the fact that I think I am following your will
does not mean that I am actually doing so.
But I believe that the desire to please you
does in fact please you.
And I hope I have that desire in all that I am doing.
I hope that I will never do anything apart from that desire.
And I know that if I do this you will lead me by the right road,
though I may know nothing about it.
Therefore will I trust you always though
I may seem to be lost and in the shadow of death.
I will not fear, for you are ever with me,
and you will never leave me to face my perils alone."
A Tool: Wisdom for the Moment
Have you ever felt "in the midst of it" and just needed a little support? I recently made this tool for folks looking for wisdom, no matter what's going on in their lives.
Here's how it works: It'll ask you a couple questions about how you're feeling right now and then present you with two wisdom teachings that you can sit with and reflect on for the week.
I hope you find it helpful!