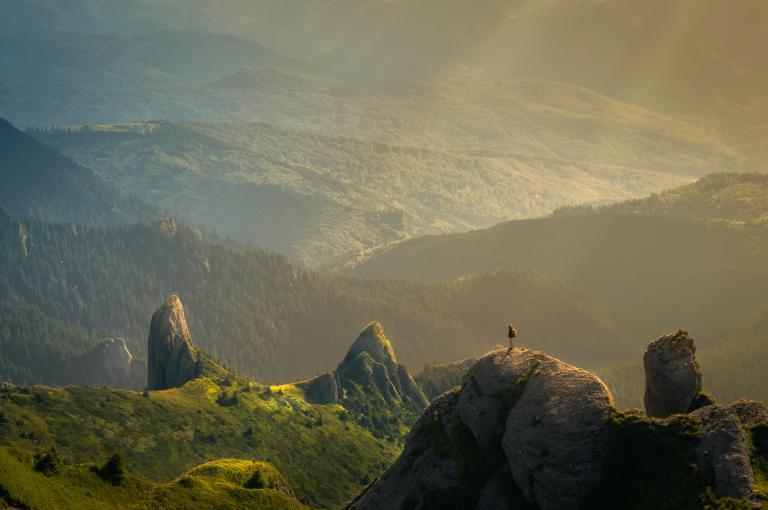 As I prepare to venture off in September on the Camino de Santiago, I've been thinking a lot about "place." What does it mean to have a home, a geographical foundation? And what does it mean to tend to your inner home, your inner sense of place in a culture that doesn't honor such a practice?
(If you've ever been on the Camino, I'd love to hear about it and get your advice!)
There is certainly no shortage of stories reminding us of the damage done when we lose our sense of place. Without this inner and outer belonging, so many of us drift in the currents of loneliness and confusion, bumping into the sharp rocks of shame, guilt, and self-disparagement. Without a sense of home, inside of us and within a larger community, we can quickly become disconnected from reality: we forget who we are.
We've all been through this at one point or another. It might show up when we've vacationed for a couple days too long and we're missing our homes and friends. We might feel this drifting when we've become lost in the sauce of an argument we never actually cared about, losing touch with our inner home and purpose. Or perhaps during a physical move when the literal home we've made is no longer ours.
Place matters. And without it, we just aren't quite who we want to be.
4 Resources For Finding Your Place
As I've been reflecting on this, there have been four voices who have supported me. I wanted to share them here for you i case they touch your heart in a way that will help you find your "place," whether that be your inner home or a better sense of how you want to show up in the world.
If any of these connect with you and resonate, please let me know by shooting me an email at hello@andrewglang.com or on Instagram!
Birdtalker – "Be Where You Are"
Kaitlin Curtice – "The Sacredness of the Earth As She Is"
"Perhaps if we returned to loving the land, waters, and all beings that live and breathe around us, we might learn how to love our human relatives again." Read here.
Thomas Merton – "4th and Walnut"
In 1958, Thomas Merton had a mystical experience in Louisville when he felt the interconnectedness and dignity of all of life. It's worth a read!
Rainer Maria Rilke – "How Surely Gravity's Law"
One of my favorite poems that invites us to plant ourselves in a place so that might "rise up rooted, like trees." Read it here.