(UPDATE: My book, Unmasking the Inner Critic: Lessons for Living an Unconstricted Life has now been released! You can check it out here.)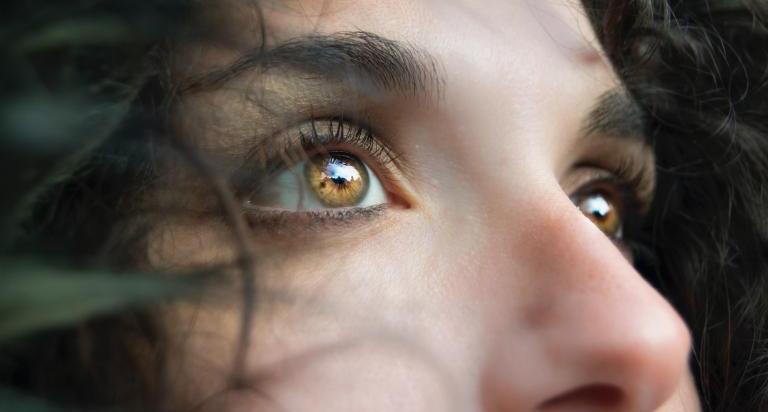 If you're anything like me, I bet you have a creative and innovative history of developing negative inner narratives for yourself. You know the kind: the stories of terror you tell yourself about yourself.
Because in an imperfect world, none of us come away unscarred. We respond to what we see and experience by creating illusions of our own about who we are, ones that can be confirmed again and again by the world outside us as well as within.
In my forthcoming book, Unmasking the Inner Critic: Lessons for Living an Unconstricted Life – coming out next week! – I'll be inviting you to explore nine of these constricting narratives (which I just call constrictions) in your own life.
Constrictions like:
I am not good enough.

I am not important.

I am not lovable.

I am alone.

I am worthless.

I am not in control.

I am not free.

I am my trauma.

I do not know who I am.
These are brutal. And yet, who hasn't felt one of these constrictions at some point?
Unmasking the Inner Critic
Rooted in the teachings of mystics, saints, poets, and prophets, and based on almost a decade of workshops and holding space with folks, it's my hope that this book will offer guidance and support for how to move beyond these fears and negative inner narratives.
From author and activist Brian McLaren:
"All of us who are fortunate eventually reach a dead end, a point in our journey when we feel we have lost the plot and lost our way. At that moment, we face the necessity of doing some inner work, of facing our inner critic, of discovering who we want to be apart from the masks we wear and roles we play. 
In Unmasking the Inner Critic, Andrew Lang has created a beautiful and accessible guidebook to help you do the inner work central to the act of being human."
I know it's probably obvious, but I'll say it anyways: I'm really excited to finally share this with you. It'll be available on November 1st, so if you want the latest details on the launch and free giveaways, you can connect with me here.
More Praise for
Unmasking the Inner Critic
"Andrew Lang offers wisdom—both received and his own—reflective exercises, and bodily practices that open the passageways of our spirit that become constricted. A concise manual for the inner change that leads to outer change, this book helps you breathe again."
Frank Rogers Jr., author of Practicing Compassion
"Andrew compassionately reminds his readers we're all in possession of inherent creativity, significance, and sacredness beyond what we may currently recognize or believe. Through intentional questions, engaging storytelling, and the wisdom of wisdom teachers, we're invited to release binding footholds and begin believing in the goodness that exists behind the critical masks we've long worn."
Sarah Southern, writer on spirituality and religion
"Unmasking the Inner Critic is a beautifully written and deeply self-reflective work that challenges us to dig deeply into our own personal narratives and the stories that keep us from being our very best selves, to rise above them to affirm and create narratives that give us life and hope for the future."
Derek Nakano, United Methodist District Superintendent
Check out the Book Trailer