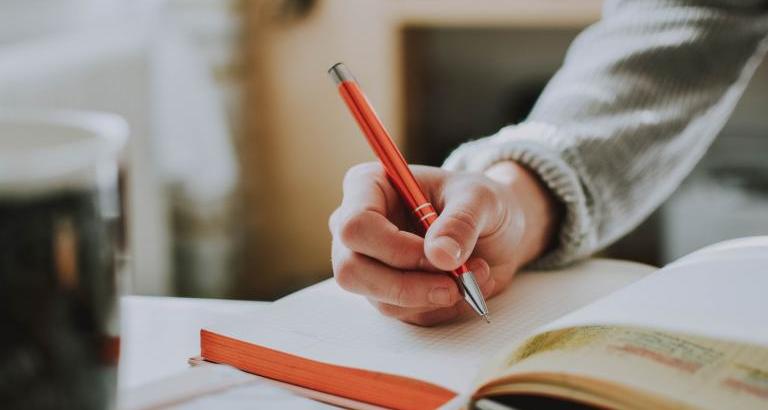 Here's a simple method for questioning your inner critic.
In education, there is a process called the Question Formulation Technique (QFT). We use it to help students and teachers brainstorm and develop high-quality questions. And as it turns out – it works great in the context of inner work!
Identify one statement your inner critic often says within you. This might be "I'm not good enough" or "I'm not lovable" or something else entirely. Write that statement at the top of a blank piece of paper.
Set a timer for 10 minutes. In those 10 minutes, write down EVERY question you have as it relates to that statement. Don't judge or edit them – just list questions. "Who, what, when, where, why, and how" are your best friends here.
After 10 minutes, separate the closed questions from the open questions. Closed questions have one specific answer; open questions have multiple. If any closed questions feel resonant and worth exploring, try turning them into open questions.
Prioritize and identify the top three questions that feel most vital to you in this moment. Walk with these questions throughout the week: journal with them, work with them, process them. Seek out a trusted friend or mental health professional if you need support.
Hope this helps and brings forth some good introspection and insight!
(The QFT was developed by the Right Question Institute.)
---
My new book is now available!
"In Unmasking the Inner Critic, Andrew Lang has created a beautiful and accessible guidebook to help you do the inner work central to the act of being human."
—Brian D. McLaren, author, activist, and teacher with the Center for Action and Contemplation
Rooted in the teachings of mystics, saints, poets, and prophets, Unmasking the Inner Critic: Lessons for Living an Unconstricted Life offers guidance and support for how to move beyond some of our most challenging fears and negative inner narratives.
With an intuitive blend of reflection questions, contemplative practices, action prompts, and his own personal story, Andrew Lang shares the wisdom from secular poets and therapists—as well as from Christianity, Buddhism, and Sufism—that has grounded his workshops for almost a decade.
Discover how to:
do the work of inner excavation with spiritual practices that hold and embolden it,

dig deeper for a more authentic way of living and being who you truly are,

lay aside the masks that keep you from fully experiencing the world,

engage the inner life as the beginning of sustainable activism, and

live a healthier, more confident, and well-grounded life.
The perfect book for progressive Christians, secular seekers, and those who are deconstructing Christianity, Unmasking the Inner Critic helps us expand our spirituality beyond the institution of religion for our personal transformation and communal healing.