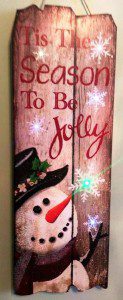 Love a bit of Kate Bush and not just in December!
December will be magic again
Don't miss the brightest star
Kiss under mistletoe
I want to hear you laugh
Don't let the mystery go now
This is also one of my favourite festive songs although my children misheard the first line of the chorus which is:
Come to cover the lovers
(Cover the lovers but don't you wake them up)
My children thought she was singing "undercover bananas" … so this song is now called Undercover Bananas in our house…
I LOVE December, it is probably my favourite month out of the entire year.
I have never lost that excitement you get as a child when December arrives and yes I do still have an advent calendar (ironic for a pagan I know).
This month brings such a huge boost of energy for me the sort of energy that you can almost taste in the air. I know it has all become a bit commercialised but you don't have to buy into that particular brand of energy. I prefer to tap into the magic that comes from putting up the decorations as a family, sitting watching festive films, wrapping presents, writing cards and walking into town all wrapped up in coats and scarves to visit the German market to purchase bratwurst sausages and cups of hot chocolate.
When I first started on the pagan pathway I really did struggle with Christmas to the point of spending hours trying to find festive cards that said 'Seasons Greetings' rather than mentioning the 'C' word. But at some point I realised that it was quite ridiculous. I am the only pagan in my family and I was sending cards to people that did celebrate Christmas so why shouldn't the cards have Christmas on them? Actually I think I just grew older and less concerned about things. In fact I think I write about the pagan/Christmas debate pretty much every December!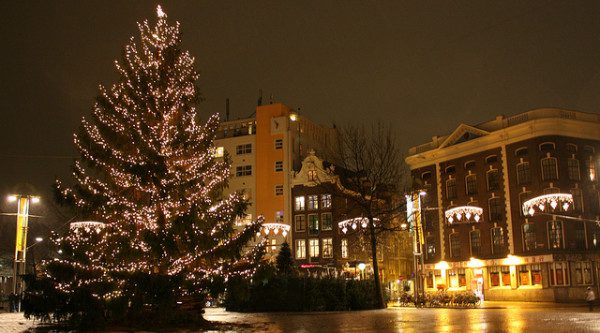 December IS magic whatever way you celebrate it and to be fair pretty much everyone I celebrate with isn't a Christian – whether it is on the winter solstice when we have a fancy dinner and open a present each or whether it is on the 25th when we all descend upon my parents for a family day – it isn't about a baby in a crib and three wise men for me (meaning no disrespect) – it is about celebrating, bringing the joy and spreading the cheer.
I watch the films about Christmas and love them (seriously Muppet Christmas Carol is a classic), I smile when I receive cards wishing me Happy Christmas, I say 'Happy Christmas' to people in shops and on the street and I sing along to Christmas carols (ain't nothing better than a carol sung by a gospel choir). Because for me it is about the 'season' and just because I welcome the birth of the 'sun' rather than the 'son' doesn't matter to me.
'Tis the season to be jolly…spread the cheer…