Kitchen Witch Bakes for February
February is a month of promises. January is done with and March is on the horizon. Spring isn't here yet, and often not even any sign of it, but that hint is in the air. February is still all about warming comfort food, but it also includes Imbolc at the beginning of the month. This is the Pagan festival of light to celebrate the coming of spring with new beginnings, purification and renewal. It is a time of potential, ideas and fertility. Animals are giving birth to their new offspring or are just about to, so milk and diary products are often key ingredients in Imbolc celebrations. But any kind of fresh and light vegetables as well as lots of herbs and spices are used.
Depression cake
I know the name doesn't sound the most inspiring. I promise you won't feel down when you eat it! The name actually comes from the Great Depression when they had to get creative with recipes due to the lack of eggs or dairy. This cake is exceptionally light and fluffy. It is also vegan.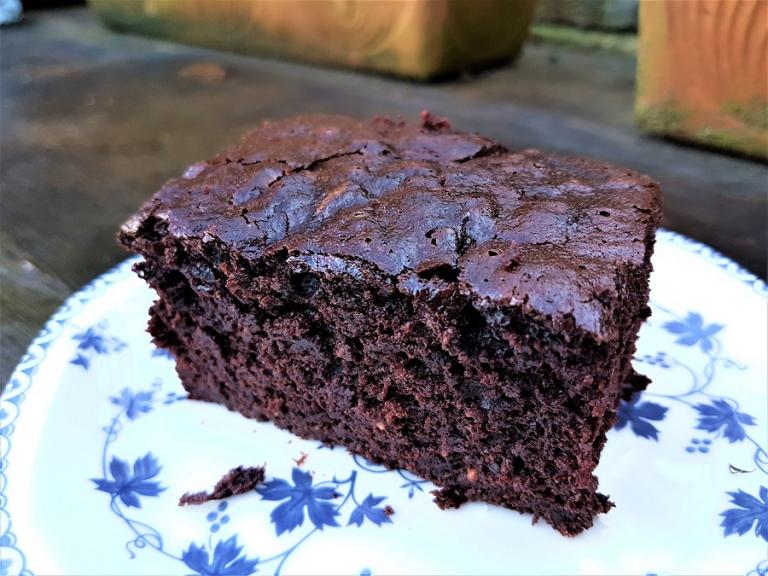 450g/15 ¾ oz sugar
450g/15 ¾ oz plain flour (all-purpose flour)
5 heaped tablespoons cocoa powder
2 teaspoons bicarbonate soda
1 teaspoon salt
10 tablespoons vegetable oil
2 teaspoons vanilla extract
2 tablespoons cider vinegar
500ml/1-pint water
Preheat your oven to 350F/180C/Gas 4.
Mix together all the ingredients and pour into an ungreased 9 x 13" baking tin.
Bake for 40 minutes.
Cumin and fennel loaf
This bread tastes amazing and definitely something to warm your heart on a cold February day, or any day of the year really.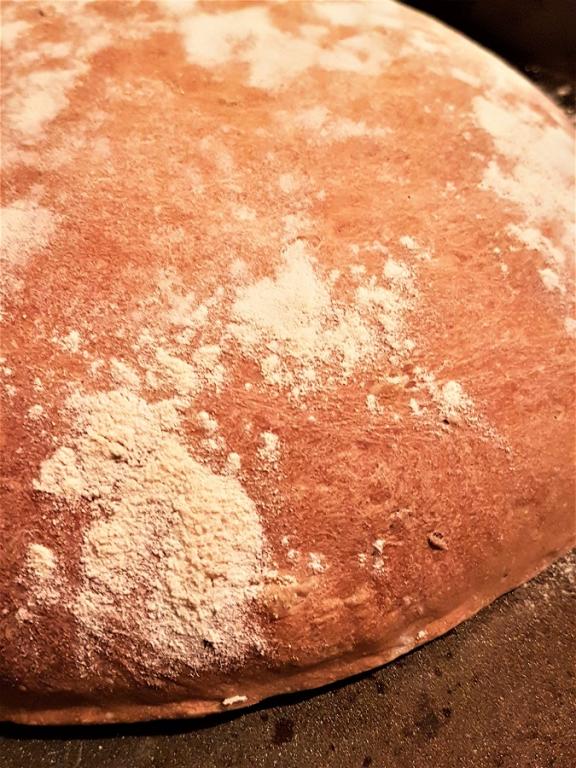 500g/1 lb strong white bread flour
1 teaspoon salt
2 teaspoons cumin seeds
1 teaspoon fennel seeds
1 ½ teaspoon dried easy blend yeast
350ml/12 fl oz lukewarm water
Mix the flour, salt, cumin and fennel seeds together. Add the dried yeast and mix. Gradually add the water and mix together to form a soft dough. Knead in a mixer for five minutes or by hand for ten minutes. If you are kneading by hand use a splosh of olive oil on your surface rather than adding more flour, this will help the dough not to stick. Knead until your dough is soft and springy.
Pop the dough in an oiled bowl and cover with a tea towel. Leave in a warm place for about an hour, until the dough has doubled in size.
Turn the dough out and knead it gently for about a minute, then shape into a round and place on a baking sheet lined with baking parchment. Cover again and leave to rise until doubled, about 45 minutes.
Pre heat the oven to 220C/425F/Gas 7.
Spray the top of the dough with water then sprinkle with a pinch of flour. Pop into the oven and bake for 15 minutes. Then reduce the oven to 190C/375F/Gas 5 and bake for a further half an hour. Until the loaf is a nice golden brown and sounds hollow when tapped underneath.
Recipes from:
Publication 29th May 2020
​
A book to take you through the seasons. Cooking with produce when it is at its best (and cheapest). Recipes for all, with menu ideas to reflect the energy of each month of the year. Family style, no fuss cooking to nourish the body, spirit and soul.
12 sections with recipes for each month to reflect the product that is in season, which include; meat main, vegetarian/vegan main, soups, standard and vegan desserts, bread and of course…cake; both standard and vegan cake options.