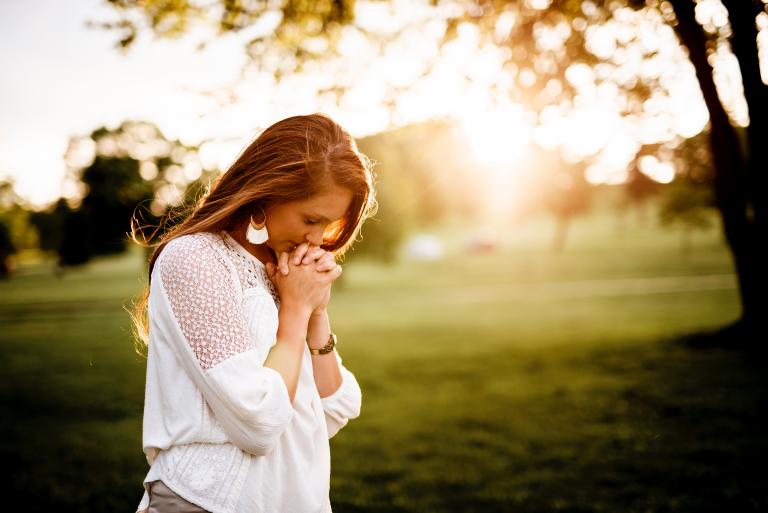 "All we can do now is pray."
If you're like me, you've probably said this many times. Here's the scenario. A serious problem arises and we launch into full blown panic mode, followed by numerous attempts to remedy the situation. It's not until after we tried everything humanly possible and spent countless hours panicking that we typically end up where we should have started – by turning to God in prayer. Recognizing that we can't get the job done on our own, we ask for divine intervention and hope for the best.
This happens because we underestimate the power of prayer. Requesting help from God is often a last resort for us. I've tried to fix the problem on my own and failed, so I better ask the Lord to help me. It might not do any good, but it's worth a shot. Sound familiar? Although it's a common problem, it's one that shouldn't be ignored. Sweeping it under the rug will not only create unnecessary stress for us, but will hurt our relationship with the Lord.
Don't Be Afraid To Ask
God fully expects us to do what we can to handle our problems, but he doesn't want us to do it on our own. As a self-professed "control freak" this doesn't come naturally for me, but I'm getting better at asking for help. After years of carrying the world on my shoulders, I now ask the Lord for his assistance before I act. This applies to both big problems (financial matters, serious illness, family issues, job duties) and small things (merging safely on to a highway, finding a parking spot, favorable weather).
Sometimes we're hesitant to ask Jesus to help us with little problems, but we shouldn't be. In addition to healing the sick and raising the dead, he provided food for five thousand hungry disciples and wine for the wedding guests at Cana. He wants to be involved in all areas of your life, but waits to be invited. Ask him to help you!
Prayer Works!
The recent statement from Alex Trebek regarding his battle with pancreatic cancer serves as a reminder that prayer isn't a waste of time. My family and I pray for his complete healing every night and it appears that our prayers (and those of many others) are indeed having an effect. And, while he still may end up dying from the cancer, we shouldn't downplay the fact that he is currently in near-remission. Physical healings are never permanent. We will all die one day. Lazarus was raised from the dead by Jesus (John 11:1–44), but died at some point in time. When the Lord performs a miraculous healing, it is meant to strengthen our faith. Unfortunately, we sometimes miss these "little" miracles when the end result may not be to our liking.
Every Prayer is Answered
Jesus was very clear about the power of intercessory prayer. If we ask, we will receive. Period! Every prayer is answered. We may not always get what we want, but we will get what we need. It took me many years to learn this, but I now believe it with all of my heart. Twenty-one years ago, my twin daughters were given a 10 percent chance of being born alive. Today, Mary and Elizabeth are healthy young adults. The Lord heard our prayers and responded in a miraculous way. As a result, I will never again underestimate the power of prayer.
If you are struggling with a problem or have a decision to make, don't panic. Pause and turn to the Lord in prayer. Present your needs to him and trust that he will respond in the best way possible when the time is right. Then do your best and let God do the rest.
Never underestimate the power of prayer. The only prayer that is not answered is the one you don't pray. Don't make that mistake. Ask for what you need and have faith that God will hear and respond.
"Ask and it will be given you; seek and you will find; knock and it will be opened to you." (Matthew 7:7)