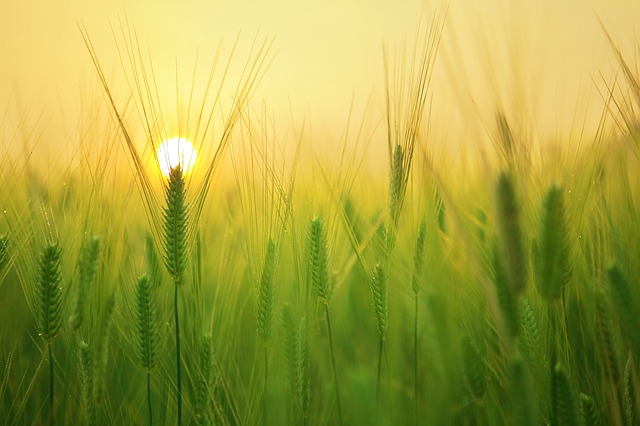 I have a confession to make. When I wake up in the morning, I'm not usually filled with joy and thanksgiving. Not even close! Fortunately, I learned a little trick that really helps me. When I start my day by opening the Bible and praying one of the Psalms, it helps me feel grateful and my joy level increases. One of my favorites is Psalm 100. It takes about two minutes to pray it slowly and thoughtfully. Try this when you wake up tomorrow. It's a great way to start your day!
First, place yourself in God's presence.
Shout joyfully to the LORD, all you lands; serve the LORD with gladness; come before him with joyful song.
Second, remember that the Lord created you solely out of love.
Know that the LORD is God, he made us, we belong to him, we are his people, the flock he shepherds. Enter his gates with thanksgiving, his courts with praise.
Third, thank him for his faithfulness and goodness. 
Give thanks to him, bless his name; good indeed is the LORD, His mercy endures forever, his faithfulness lasts through every generation.
That's all there is to it. Starting your day this way can make a big difference in your life. Give it a try and see what happens. You might just enjoy your coffee even more!
Like what you're reading? Click HERE to get BE NOT AFRAID with GARY ZIMAK delivered to your inbox each day for FREE!