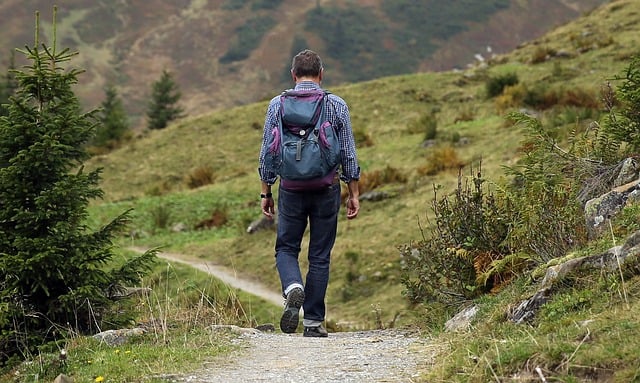 Today, we celebrate the feast of the Transfiguration. After telling his followers of the need for self-denial and cross carrying, Jesus led Peter, James, and John to the top of a mountain and gave them a glimpse of Heaven. They saw Jesus (in his heavenly glory) conversing with Moses and Elijah and they heard the voice of God the Father.
Ultimately, this Divine vision caused them to be afraid. In fact, St. Matthew writes that hearing God's voice caused them to fall on their faces in awe (Mt 17:6). At this point, Jesus instructed them to rise and have no fear. It was time to descend from the mountain and get back to work.
Don't Lose Hope
Have you ever tried to stop sinning, only to fall flat on your face? If so, you are in the same place as Peter, James and John – lying down and staring at the ground. If you continue to look downward, all you see is your failure. Doing this for any length of time could cause you to plunge into despair.
You may feel that you'll never succeed at becoming holy and moving closer to Jesus. Nothing could be further from the truth. If this is your current situation, you are actually in a very good place. You are in the same position as Peter, James and John when Jesus approached and touched them. He speaks the same words to you that He spoke to them:
But Jesus came and touched them, saying, "Rise, and have no fear." (Matthew 17:7)
You can respond in one of two ways. Either you can continue to look downward beat yourself up for having fallen or you can do what the three apostles did:
And when they lifted up their eyes, they saw no one but Jesus only. (Mt 17:8)
You Need Jesus!
No matter how hard you try, it is impossible to become holy on your own. Eventually you will fail. But don't give up! Jesus will often let you stumble because He wants you to remember that you need Him. It may feel like a bad thing when it happens, but it isn't. It's a reality check. You do need Jesus and He wants you to turn to Him.
Would You Like To Help Me Continue My Full Time Ministry Of Giving Hope To The Hopeless? Click HERE To Become A Monthly Sponsor Or Make A One Time Donation. Thank You In Advance. You Are In My Daily Prayers!