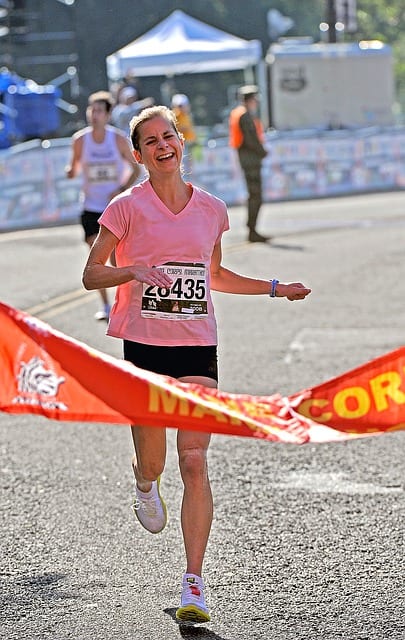 It's important to have goals in life. As Christians, our main goal is to make it to heaven. Nearing the end of his life, St. Paul looked back on his life and wrote the following:
I have fought the good fight, I have finished the race, I have kept the faith. (2 Timothy 4:7)
Milestones Are Good
In Stop Worrying And Start Living, I shared some thoughts about milestones:
There is definitely something to be said for milestones. Whether it relates to my writing, family responsibilities, or spiritual matters, I like being able to check off completed tasks. As helpful as this technique can be, however, it is important that our milestones are realistic.
Be Realistic
Setting goals is important, but we should avoid biting off more than we can chew:
If your goal is to get through the rest of your life without worrying, you will quickly become overwhelmed and defeated. If, on the other hand, you decide to trust God for a few hours or for the duration of the crisis at hand, you'll have a much better chance of achieving your goal and feeling satisfied. It's all about taking baby steps. Sometimes even one day at a time can be too much for us. This is when we should learn to trust for one hour (or one minute) at a time.
It doesn't matter whether you're trying to stop worrying, trying to get to heaven or trying to give up a bad habit, don't get too far ahead of yourself. Taking it one day, one hour or one minute at a time will still get you there. Better yet, it will increase the odds that you'll make it to the finish line without giving up!
Like what you're reading? Click HERE to get BE NOT AFRAID with GARY ZIMAK delivered to your inbox each day for FREE!