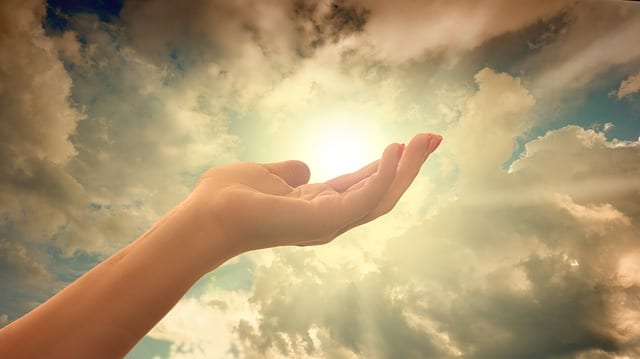 In an especially comforting part of His Sermon on the Mount for those of us who tend to be anxious (Matthew 6:25-34) , Jesus tells us that we shouldn't be anxious about our material needs. Our Heavenly Father knows what we need and will provide. Do you believe Him?
Needs Or Wants?
Keep your life free from love of money, and be content with what you have; for he has said, "I will never fail you nor forsake you." (Hebrews 13:5)
In the above Bible verse, we're encouraged to trust that the Lord will provide for our needs. We're also told to be "content with what we have" for it's often what we don't have that causes us to be anxious. That sounds good, but let's be honest…we all have material needs. Even Jesus acknowledged that. Furthermore, He told us to ask for what we need. How can we ask God for our needs if we're supposed to be content with what we have?
Basically, this verse is warning us of the danger of greed. It's the same message delivered by St. Paul when he wrote that "the love of money is the root of all evils" (1 Timothy 6:10). Very often, we confuse our needs with our wants and we dwell on what we don't have rather than what we have. By doing this, we often become sad and anxious. So, what's the solution?
Learn To Say "Thank You"!
I believe that incorporating thanksgiving into our prayers is a step in the right direction. While the Lord wants us to ask Him for what we need, it's always a good idea to begin our prayers by thanking Him for the blessings that we already have. In your prayers, do you ever thank Him for giving you another day? Do you thank Him for loving you unconditionally? Do you thank Him for redeeming you? Do you thank Him for the many blessings in your life? If you're like me, you probably forget sometimes and start right in with all of your needs. In the words of EWTN's Mother Angelica, "God wants to hear us, but He wants to hear something more than 'Gimme'"!
Thanking God on a regular basis will help you to develop an "attitude of gratitude". Before long, you'll realize that he really is providing for your needs. This has worked life a charm for me and I'm confident it will work for you. Give it a try and see what happens!
Like what you're reading? Click HERE to get BE NOT AFRAID with GARY ZIMAK delivered to your inbox each day for FREE!