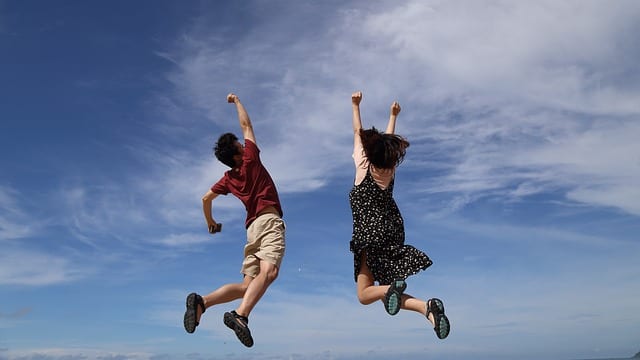 I have discovered that there's nothing like a good Bible verse to lift my spirits when I'm feeling down. When I'm struggling to find joy, God's Word always picks me up. I ran across this verse today and I wanted to share it with you. It would be a good message to print out and tape to your bathroom mirror so that you see it first thing in the morning:
"Do not be saddened this day, for rejoicing in the LORD is your strength!" (Nehemiah 8:10)
No matter what is going on in your life, the fact that you can have a relationship with the Lord is something to rejoice in. Furthermore, that relationship will give you the strength to deal with all of the other stuff. Nehemiah knew what he was talking about. Read his words at the start of each day and follow his advice. It will put everything else into perspective.
Let's pray…
Abba Father, Thank you for loving me into existence. No matter what happens today, I know that you love me and are with me. I may not be able to handle the many problems in my life, but I know that you can. Because of that, I choose to rejoice. With you, all things are possible. Please continue to lead me and help me to remember that you are always in control. I pray this in Jesus' mighty name. Amen.
Like what you're reading? Click HERE to get BE NOT AFRAID with GARY ZIMAK delivered to your inbox each day for FREE!