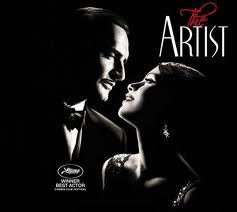 The period of 1927-1933 was a crucial one for the fledgling film industry in Hollywood. It was the period when films moved from the silent era (with musical accompaniment) to 'talkies'. If you have never seen any of the restored earliest films from the silent era, you have really missed something. Start with 'Birth of a Nation', move on to some fun films like those by Charlie Chaplin or Buster Keaton or the Marx Brothers. I like black and white films for the same reasons I like Ansel Adams beautiful photography of the West. It manifests magnificent contrasts and so makes things look stark, makes them standout, somethings we will not believe until we see it 'in black and white'.
Yes, there have been black and white films made in the modern era. The very first film Cybil Shepherd ever starred in (and directed by Peter Bogdanovich), was powerfully filmed in black and white—'The Last Picture Show' and there are many others. If you have missed Hitchcock's black and white classics, like 'Strangers on a Train', you have really missed something if you like films at all.
I do not therefore accept the glib remark of some reviewers of 'The Artist' that suggest it is an exercise in nostalgia—- Poppycock! Balderdash! Rubbish! Wrong. This film takes advantage of modern technology to perfect this form of art, to do it even better than the old silent films. And it does it in spades (n.b. spades is a suit of cards in black and white). Using mirror techniques, shadow techniques, old style close ups of mouths, and a host of other devices, we see before our wondering eyes what this medium could have become if only it had continued without interruption until now. This film, in terms of cinematography, is just beautiful, even breathtaking in places.
It is a plus in the case of this film that you will not much recognize it's stars, if at all. I doubt the names Jean Dejardin (John of the Garden in English) and Berenice Bejo roll off your tongue regularly, though you should recognize John Goodman as the film mogul and director within the film.
For an hour and 40 enchanting minutes we have the story told of the transition from the silent to the talking era of film played out in the changing fortunes of silent star George Valentin (aptly named as he is a combination of Rudy Valentino and Errol Flynn) and new star of talking films Peppy Miller who overlap in one film at the end of the silent era.
But the story is not just about ships of fortune passing in the night, the story is ultimately a romance, a typical 30s film romance with no sex but plenty of innocence and pizzazz, no coarseness in the discourse, but plenty of communication, indeed there is much romance, without even so much as a kiss between the protagonists. If you want to see how this could be possible, how a film could make you long for such love without all that demonstrable show and tell, or slap and tickle, then go see this film from an age where gentlemen were genteel, and ladies longed to dress up and look beautiful instead of stripping down to the bare essentials all the time.
The cars, the costumes, the supporting cast, the sets, are all magical, but I haven't even mentioned the best part— a dog steals the whole show. W.C. Fields warned about getting in a picture with children or animals, and of course he was write. The best actor in the film is the dog! No kidding! Too bad that Oscar doesn't have a category for 'best supporting canine in a scene stealing role.
If you are young and in love, or old and still young at heart, or would just like to see an enjoyable story of how love is so much more important than money or fame or even human hubris, then this is the movie for you. I will not in anyway be surprised if it wins the Oscar for Best Picture, and not as an exercise in sentimentality. It will have earned the Oscar fair and square. Cue the swell of sweeping strings about now, and fade to black. It's the only color you need to say THE END.