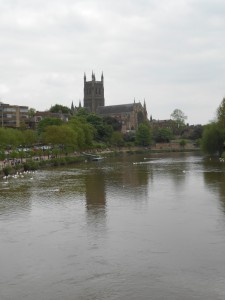 Worcester Cathedral may not be on the 'great cathedrals of England tour', but it is a special place. As you can see by the picture above, it is on the banks of the Severn River, much like Durham Cathedral is on the banks of the Wear. But Worcester Cathedral rests on a much more flat plain than does Durham, and it is not part of a Castle and Cathedral walled complex. One of the nice features one notices on entering the cathedral is the decorated gate or side door of the cathedral.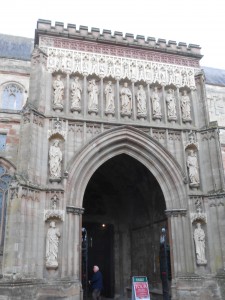 Worcester, politically speaking, is famous for both Charles I and II losing major battles across the river from the cathedral. And one can see some of the history amongst the numerous tombs in the cathedral and in the crypt. Here for example is one in the cathedral itself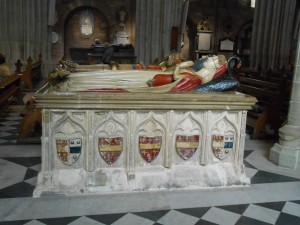 And here is the entrance to the crypt–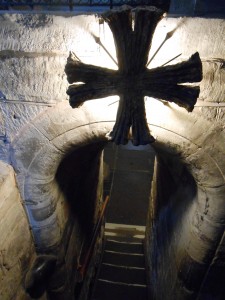 And here is one of the grave markers in the floor of the crypt.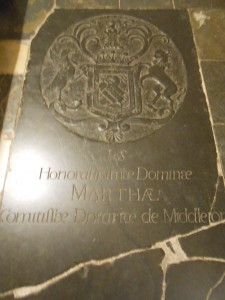 The view down the nave is impressive…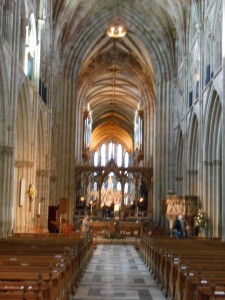 The ceiling however is even more spectacular….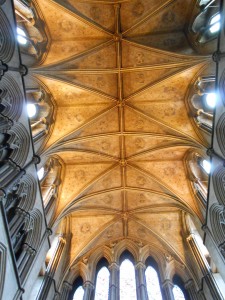 But then so is the high altar…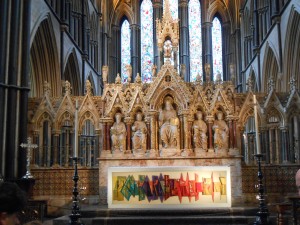 Not to mention the Christian symbols in the marble…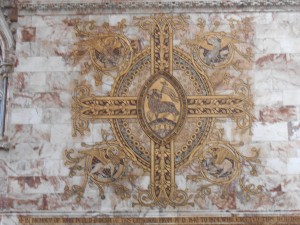 And the marble pulpit is equally impressive…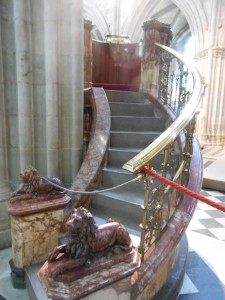 And of course one overlooks the stained glass windows at one's peril.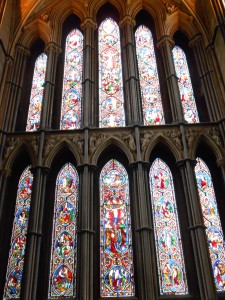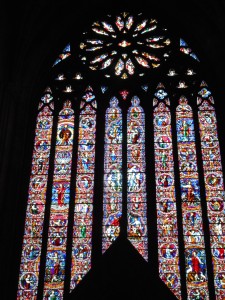 A cathedral like this of course is meant to get the observer to connect the dots between beauty and truth, and indeed between the beauty, size, majesty of God and his sanctuary which is meant to inspire awe and wonder. Having worshipped in this cathedral in the choir stalls with the choir I can tell you that does indeed have that effect on a person, if given half a chance.