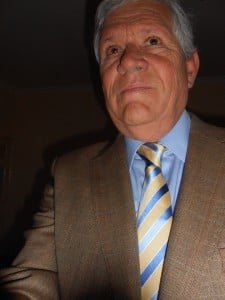 On numerous occasions I've been asked to describe a normal day in my life. Usually the question arises due to people wondering how I get so much writing done. Some of the answer to that question comes from the graciousness of my institution not to overload me with committee work and extraneous tasks that do not play to my strengths— teaching, preaching, writing, and mentoring doctoral students (or masters level students). There is also the fact that I do not teach at a seminary which has a zillion extension campuses. I only teach in Wilmore or online. Those logistics create more time for research and writing. But here is a summary of an average day.
It's a Tuesday or Thursday during the term. I'm up at about 6:15, having gone to bed the night before by no later than 11 p.m. Need at least seven or so good hours of sleep, including REM sleep (which does not refer to listening in my headphones to "Losing my Religion' all night 🙂 ). Once I'm up I heed the call of nature and then head downstairs for breakfast. I have a few regular breakfast routines— if I have not made coffee the day before, I make some fresh coffee (grinding the beans etc.). I have fruit juice (peach mango from Dole is a recent favorite) and either a bowl of Great Grains, or a bowl of grits, or an English muffin toasted (cinnamon raisin) and a cup of Joe. Back upstairs to shave, take my pills, brush my teeth and generally try to look rather like the picture above. Word of warning— the older you get, the longer it takes to look presentable.
The drive to school takes about 15 minutes (I live in south Lexington, and the school is south and west on 68 in Wilmore). I don't usually go to my office first. I've got my laptop and sometimes my satchel as well if I've got papers to return. I have a regular schedule of having both my classes first thing in the day, when I am most able to do a good job lecturing or seminaring— classes at 8 and then at 9:30. This is followed immediately by chapel at 11 in Estes Chapel until lunch. Lunch consists usually of going to Solomon's Porch, the Deli/coffee shop I used to own, and fraternizing with students and faculty. Sometimes I have meetings with students who have appointments over lunch— my treat. This is then followed by office hours. Once the last student trundles out of my office then I'm heading home.
It's mid-afternoon now, but since I don't teach on Wednesdays, I now have the afternoon and evening to grade papers, answer the usual 50 or so emails a day I get, do a blog post or two, and work on any writing projects I may have. I can continue this on Wednesday along with some other regular rountines (see below).
My wife Ann is also an academic (she teaches biology at Asbury University), but her day is very different from mine. She needs to be at school from about 8 a.m. to 5 p.m. most days, especially because she runs science labs, and the set up and tear down, and grading of lab papers is very time consuming. She does her work at school, and then has to grade papers at night at home.
It's supper time around 6:30 and then the evening is free for work, or perhaps a bit of TV or a DVD. I don't actually watch much TV at all unless we are talking a bit of sports (baseball, college basketball, the NFL are my top three, but I love golf as well) or a favorite show— in this case our recent favorite is Elementary, whereas Big Bang Theory has become too raunchy.
In the evening when I am on the computer working, I multi-task. I may put on a bit of music, or turn the TV on, mostly muting the sporting event. I don't find this distracting, but rather a helpful occasional diversion from the task at hand.
Much depends on what sort of brain you have. Do you need absolute quiet, no distractions to do quality work on the subject at hand, or can your brain do several things at once— more to the point can it do several things well at once without losing your train of thought? Some folk have difficulties writing or working up a good train of thought. That's not me. For more clues see my Is There a Doctor in the House.
One more thing. As many of you know, our beloved first child Christy, died less than two years ago, unexpectedly. David our son is married and lives with his wife in north Philly. Yuliya, our Russian daughter, is currently in Paris working on her PhD. In other words, at this point in life we have an empty nest, expect of course for Minny, the cat. There are inherently less diversions, less necessary tasks, less distractions. Ann spends more time gardening, I have more time for writing.
Since I have described a Tuesday or Thursday, you will have missed out on several normal routines in my regimen. Monday, Wednesday, and Friday I usually jog or mow the lawn, or play nine holes of golf (walking and carrying the clubs). I try to get in at least four or five units of exercise of some kind a week. At this point its mostly maintenance since I am not in training to run any more marathons or long races, and my metabolism has slowed down to a three toed sloth rate. In addition, on Tuesday nights I do a Bible study for my friends at Centenary UMC.
On the weekends and sometimes on week days I am often gone doing lecturships at colleges and seminary or Bible seminars and preaching for churches. I attend the national SBL meeting every year and regularly lecture at one or another of the venues at that meeting.
What I've just described is my normal routine during the school year. Obviously diet, exercise, and a good Christian life make possible having a keen mind and the energy to do things for the Kingdom. I have about 50 flight segments a year doing events around the world. The events are always enjoyable as is making new friends, but as Dan Fogelberg once said 'the traveling is hell…' especially if it involves multiple flights and long distances in one day. As I have gotten older, I have had more time to do things for the Lord outside my normal job, but of course less energy.
Hopefully this description of my routine will help others learn what a disciplined normal Christian life will free you up to do. As a sort of postscript I don't think I need to say that I have followed Mr. Wesley's warnings that we should 'weary ourselves in well doing' and if we do so, there won't be much time for sin.
Sin, you see, takes time and energy, and complicates your life, especially if you enmesh yourself in a bad situation and cannot extract yourself from it without severe consequences.
Some people don't have time for good ministry because: 1) they squander their time, or 2) they are simply undisciplined by nature, or 3) they don't take care of themselves health-wise, or 4) they make the big mistake of thinking that sin can be a bit of fun without complications… which is never true. I am reminded of the famous remark of one noble who learned the hard way about the penalties of sin. In referring to adultery or fornication he said– "the position is ridiculous, the pleasure is momentary, and the penalty ongoing' you keep paying and paying and paying for your mistakes in one form or another.
It's never worth it.
Here endeth the lesson….
Think on these things.