Maryland, without question, was a hotbed of Methodism in the 18th and 19th centuries. It was in Baltimore where the first Christmas conference was held, and it was in Abingdon Md. where the first Methodist college— Cokesbury College, was started, which sadly burned to the ground during Asbury's lifetime.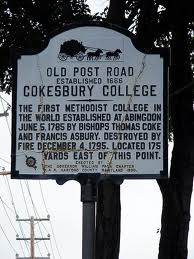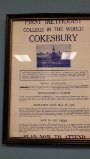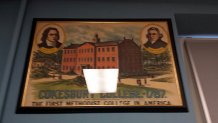 In the museum in the current version of Lovely Lane Chapel in Baltimore (it is the sixth edition of this chapel, see the next post) there are several items of Asbury memorabilia. For example here is his cravat….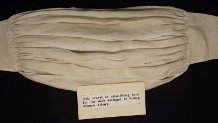 And here is his Greek NT. Asbury taught himself Greek, Hebrew, and Latin. He would get up at hour in the morning to study and pray. The man never went to college, rather he was an apprentice to a barrel maker in England until his call to ministry, and he also commited himself to read about 100 pages every day of 'good literature', chiefly John Wesley's writings.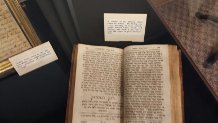 Not surprisingly, Asbury is enshrined in the stained glass window as in a sense the first pastor of Lovely Lane Chapel…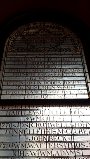 There is a unique cross in the sanctuary at Lovely Lane UMC, which has images of the previous Lovely Lane Chapels.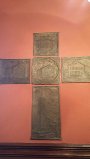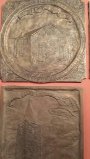 .
And here is the chapel today…..which sadly has only about 80 regular attenders in the inner city of Baltimore…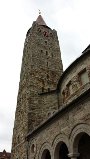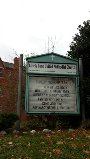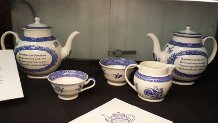 One of the more interesting artifacts in the museum at Lovely Lane is John Wesley's tea pot and cups… made by Wedgewood no less. Presumably Asbury brought his tea equipment with him. But there is much more in the museum at Lovely Lane which will require another post.