There are few thrills more visceral in Turkey, than a balloon ride at dawn over the cave churches of Capadoccia.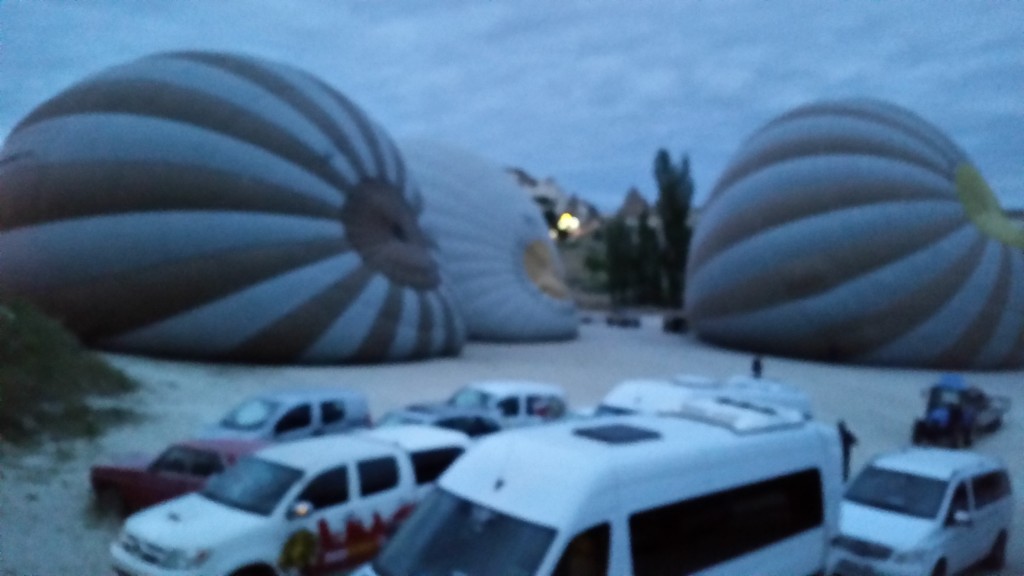 It's certainly well worth rising at 4.30 in the morning, and cramming twenty four people into one giant basket under a balloon, and then singing "Up,Up and Away, in my Beautiful, my Beautiful balloon" to get to have this experience. It's not just that you are taking a balloon ride, you can do that most anywhere. It's that you are doing it over the moonscape and cave churches and fairy castles of Cappadoccia. And watching the process of blowing up the balloon and ascending and descending and moving around is fascinating in and of itself.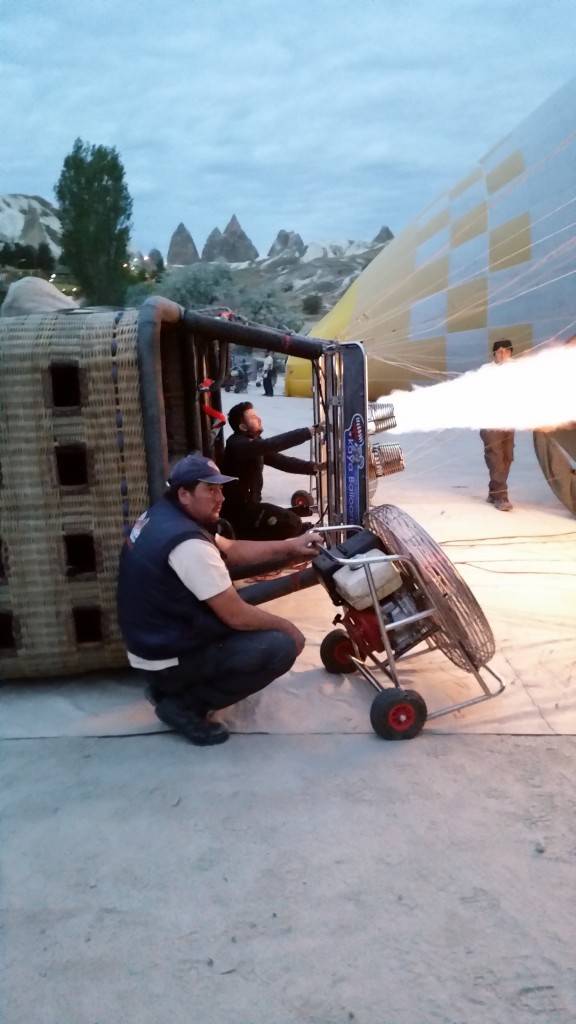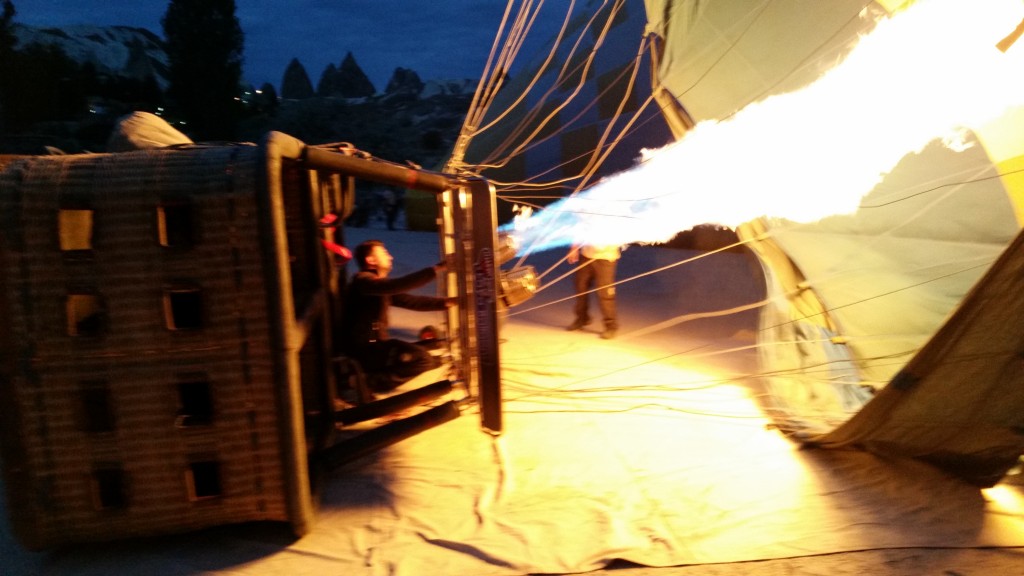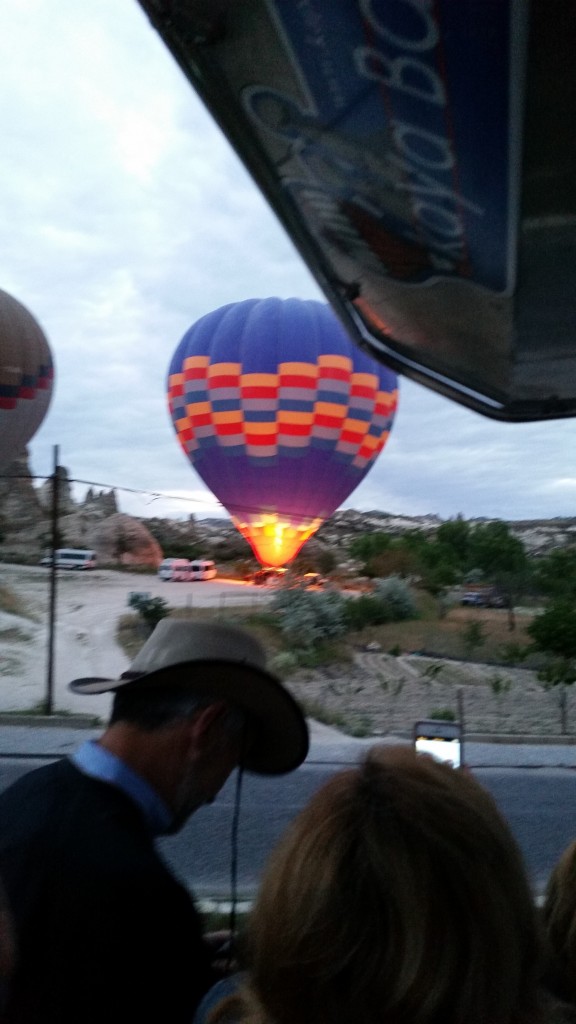 Once off the ground, things are so quiet and peaceful, it seems like the ultimate spiritual experience, like you are with Elijah in his chariot ascending. And things below seem to take on an air of mystery, of unreality.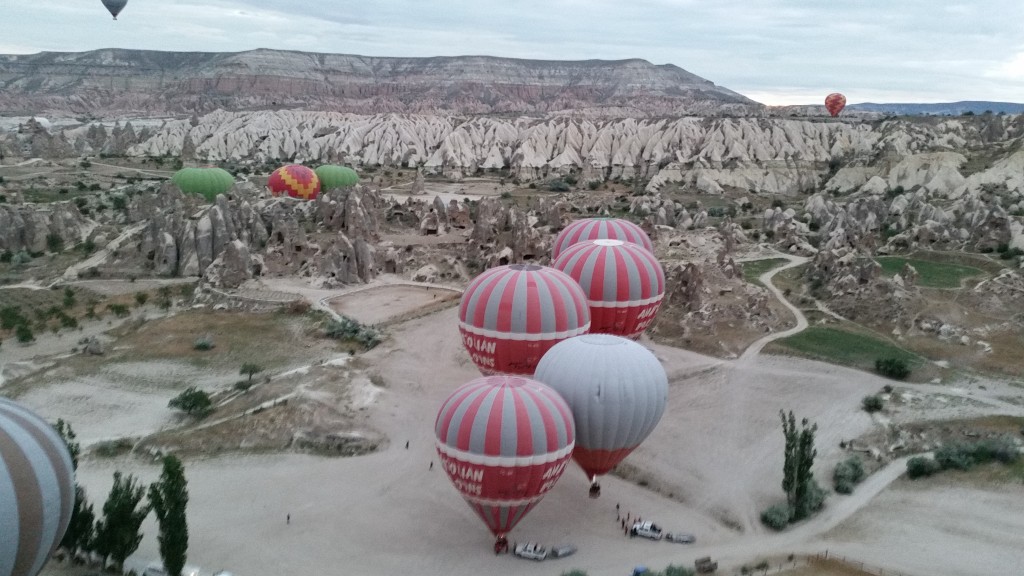 What are those hills that look like cigars below?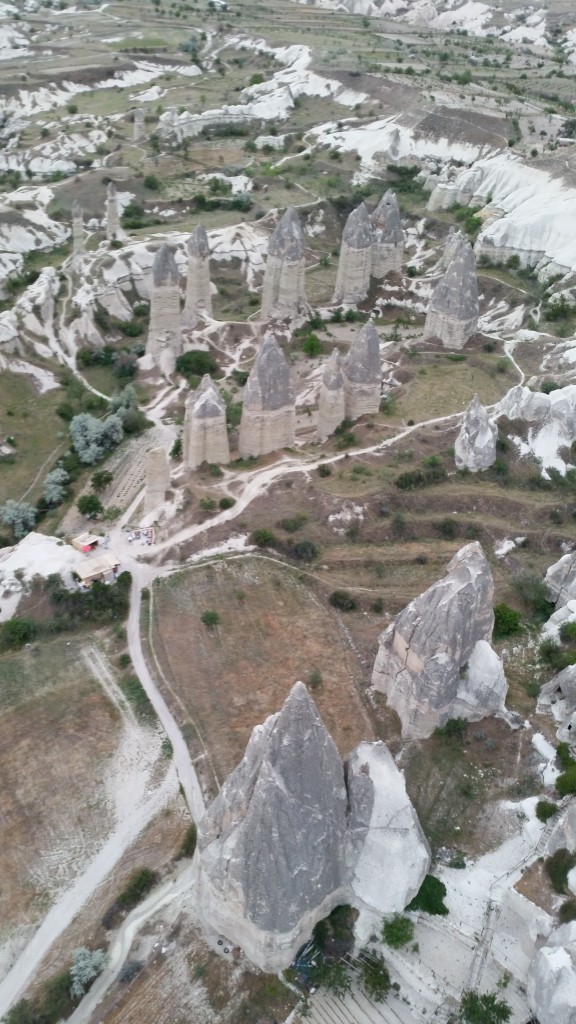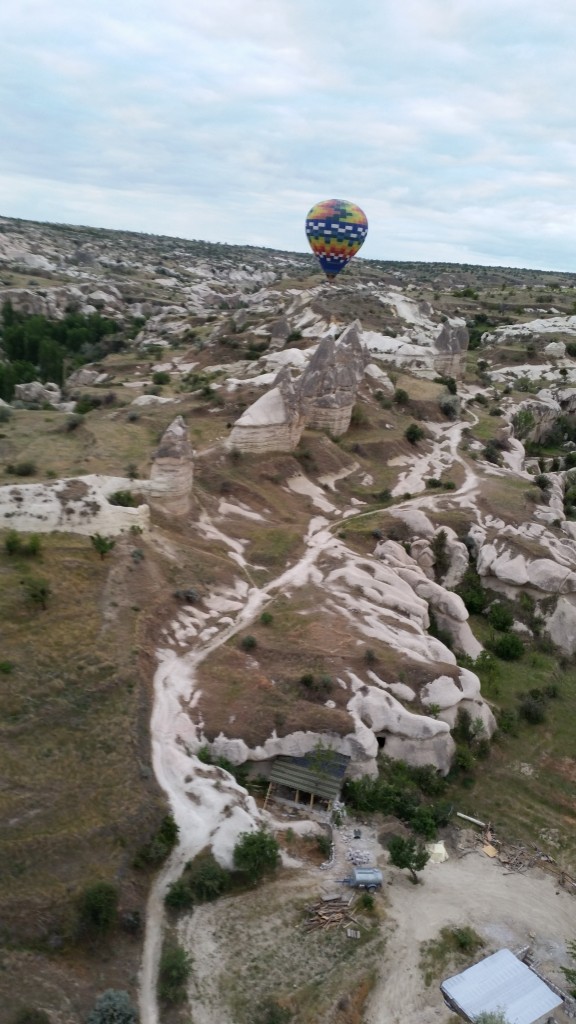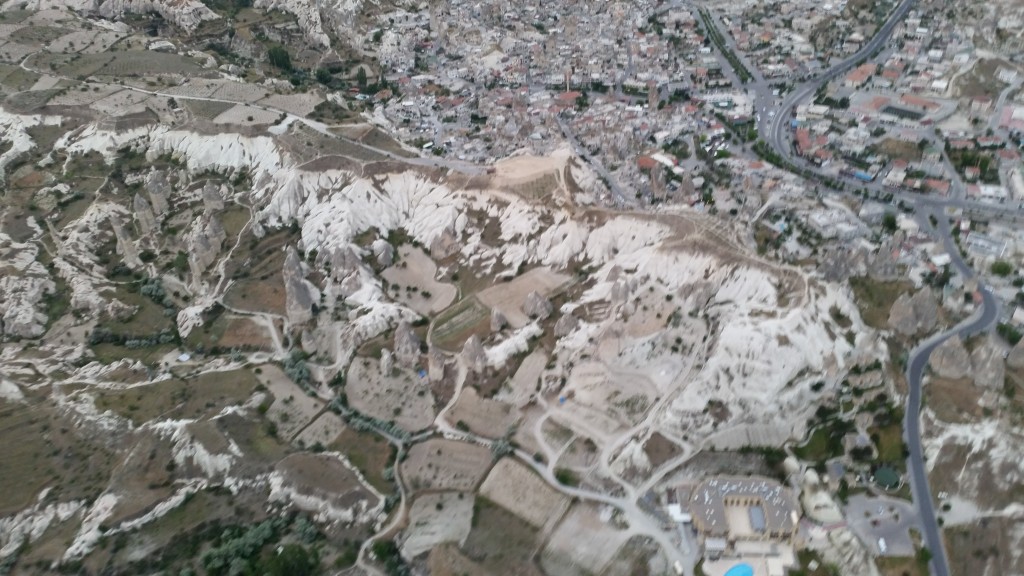 Who put the frosting on those hills? The same Person who put the snow on top of Mt. Honus, seen in the distance.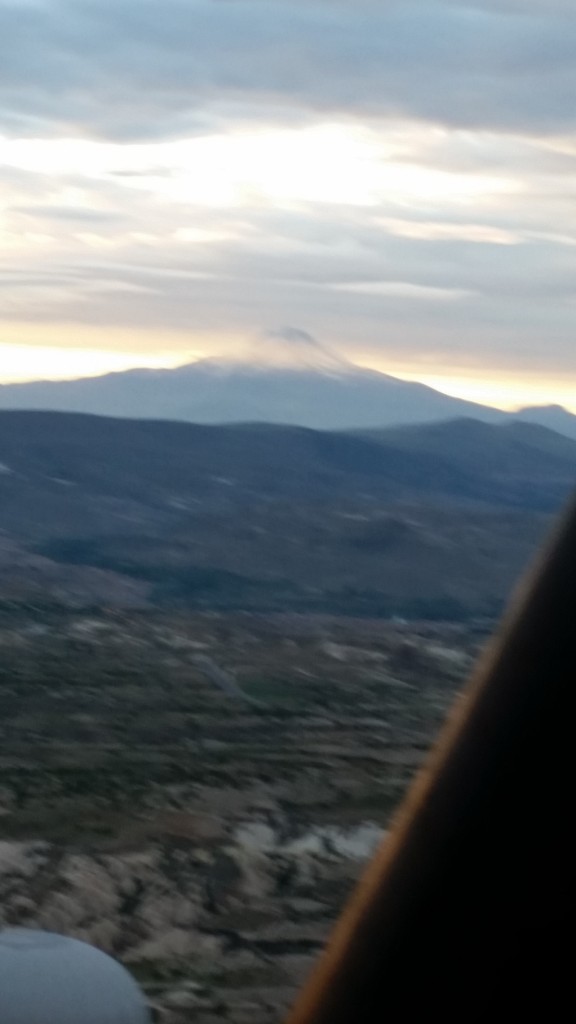 Where are all those balloons going (some 50 of them)? Will we see the sunrise from up here maybe?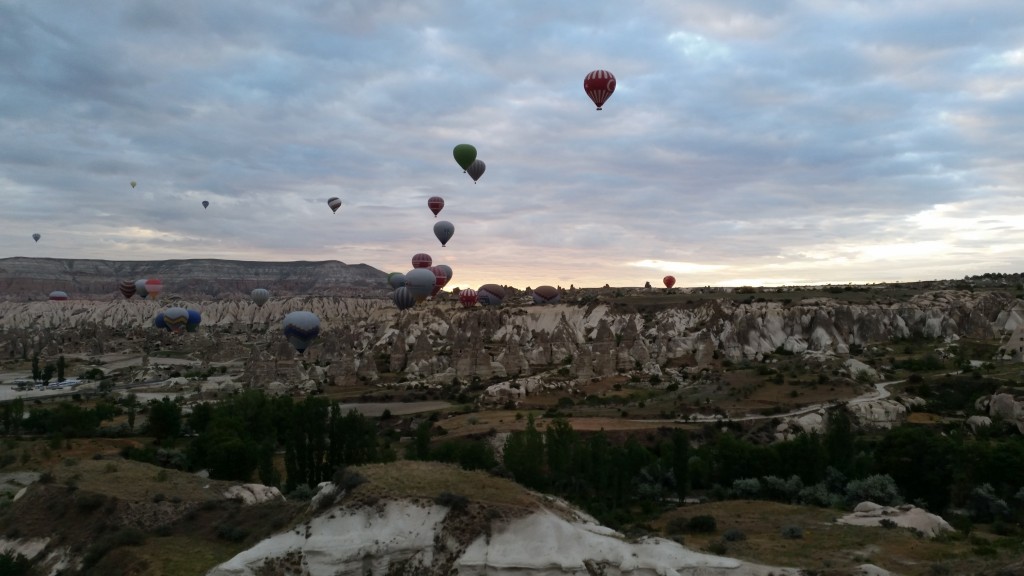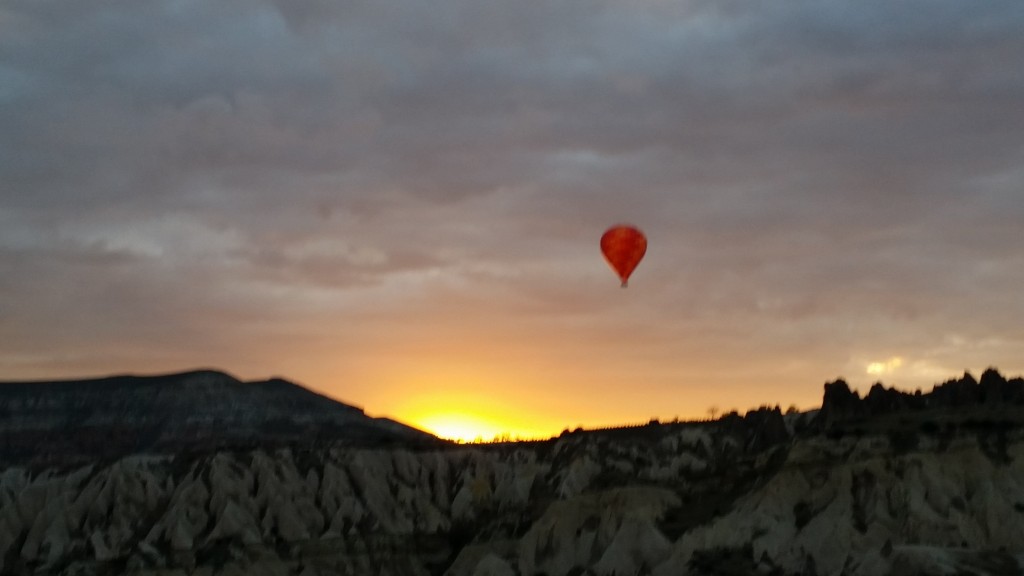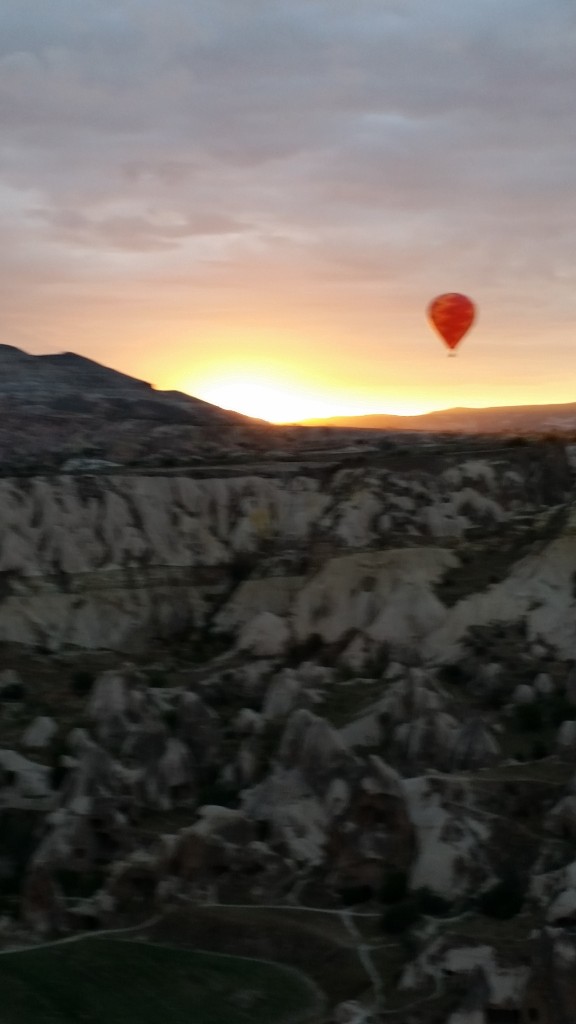 Is that Goreme over there looking like a tea kettle?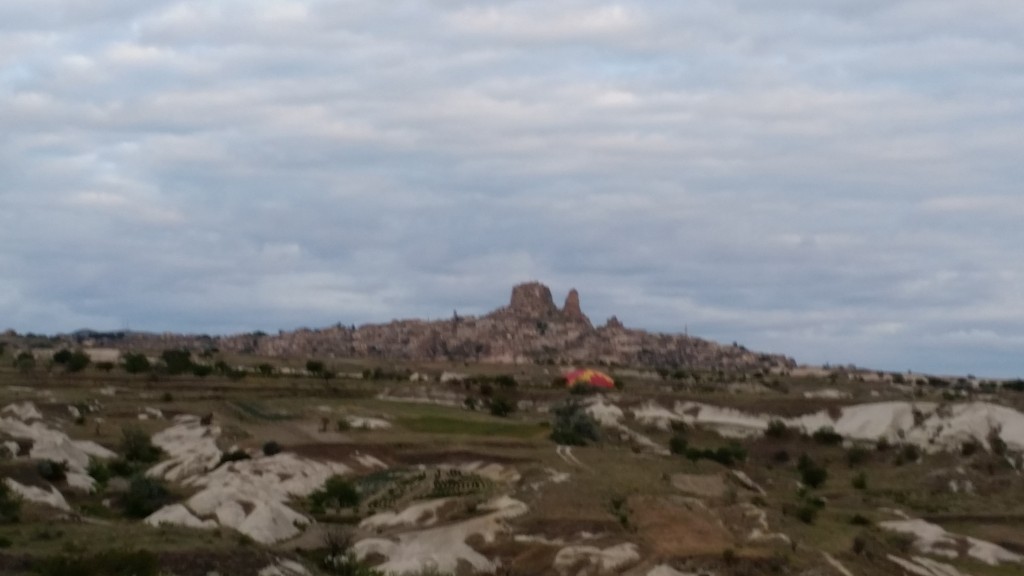 Oh, we are descending— already? And it's clouding up…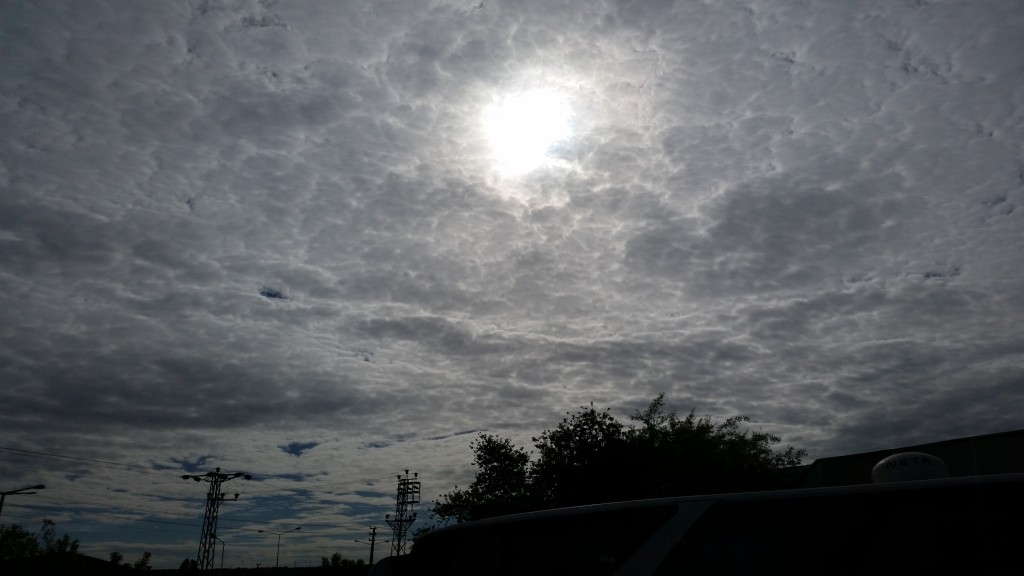 The trucks have chased us down in a field, and they are deflating the balloons now. Somebody pop the cork on the apple champagne….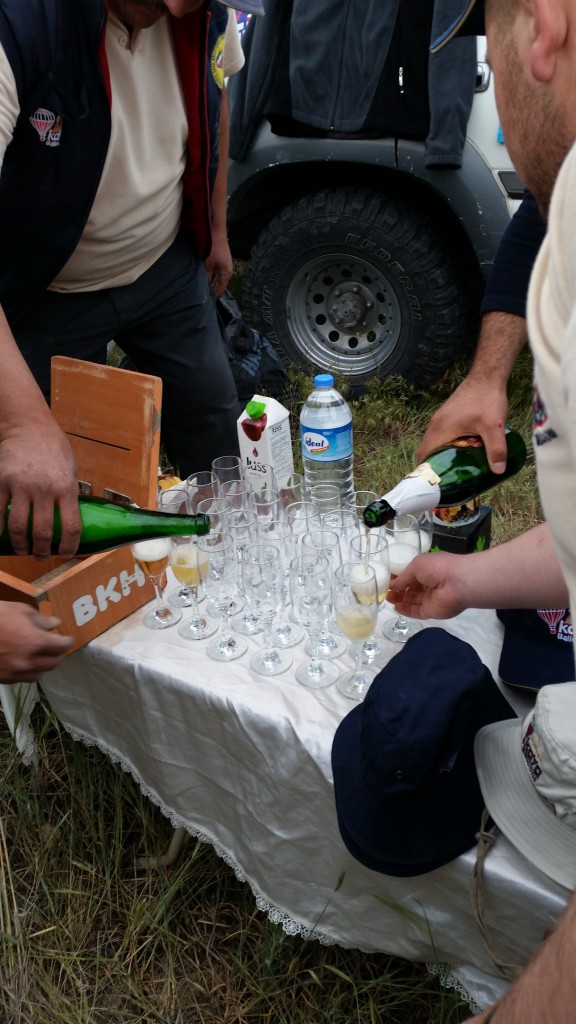 Thanks Lord for a great life experience. Maybe I can't fly, but it felt like it. Maybe I should get the coffee mug 🙂