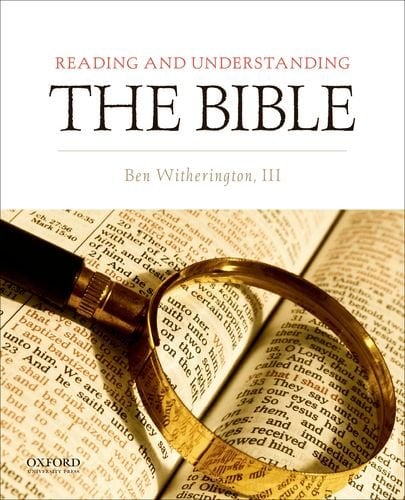 I'm often asked why I turned down Oxford, where I had been accepted to do my doctoral work, to go to Durham. The answer is simple— Durham had a better NT department with Barrett and Cranfield and others, and C.K. Barrett was at the time the best Methodist NT scholar in the world, by general acknowledgment. In fact, as time went on, it was surprising to hear various of the German scholars like Martin Hengel say that Barrett was the best NT scholars in the English-speaking world. When I got to Durham I discovered they also had T.H.L. Parker the greatest Calvin scholar anywhere (he translated many of Calvin's works), and John Rogerson, a fine OT scholar as well. It was an embarrassment of riches. In fact, it became even more so when I discovered that the line of world-class NT exegetes stretched back over one hundred years beginning with Lightfoot, Westcott, Sanday, Plummer, Turner, and then of course the department I worked with. It was quite the heritage of NT scholarship.
By the time I got to Durham in 1977, Barrett was in his late innings, as the Brits would say, in terms of taking doctoral students. He had 13 when I arrived, and most of them Evangelicals from America, Canada, Australia, New Zealand and elsewhere. It was impressive. Barrett himself was working on his important ICC Acts commentary, and Cranfield was finishing up his ICC Romans commentary. Barrett had already made major contributions to the world of NT studies in various seminal studies. The following is only a short description of some of the best ones.
As a commentator, CKB had already won an honorary doctorate for his impressive Gospel of John commentary, so rich in exegetical detail, and dealing with issues both theological and historical. It was soon enough translated into German, so strong and enduring was the impact of the book, and it went through two editions, the second one coming out not long after I arrived in Durham (it appeared in 1978). Before that there had been good commentaries on Romans, and especially the ones on 1 and 2 Corinthians were much praised. These too went through multiple editions (in America published by Harper, then Hendrickson). He had also published a slender but rich little commentary on the Pastoral Epistles for Oxford. In general it is right to say that like quite a good number of British scholars, Barrett was more conservative on Paul than he was on the Gospels, and more certain of what could be said about Paul, than about the historical Jesus. There were a variety of rich little monographs that Barrett wrote along the way that were invaluable to students of the NT. Two of my favorites were: 1) The Signs of an Apostle (his 1969 Cato lectures); 2) Freedom and Obligation (A Study on the Epistle to the Galatians). He produced textbooks as well, and the one that kept being used and reprinted was New Testament Background first printed in 1957, and updated and reprinted various times, including in 1995 by Harper One.
One of the most important and impressive things about CKB was what a churchman he was. He was preaching somewhere almost every single Sunday in some Methodist chapel, however small. In this regard he was following the precedent of his father, who was quite the Methodist preacher and evangelist. After he retired, there were several valuable collections of his articles, including the volume entitled Essays on Paul, and Jesus and the Word, then there was a further little study as an Introduction to Paul entitled Paul: an Introduction to his Thought (Westminster 1994). There was even a publication of a more popular study Reading through Romans in 2009. Furthermore, there were popular versions of various of his commentaries done as well, particularly the two volumes on Acts.
There are not many NT scholars about whom one could say 'anything he wrote was worth reading' but Barrett was one of them. He always wrote clearly, and vigorously, and you did not have to guess where his commitments tended. He would tell you if he was unsure of something. Behind the pulpit and the lecturn Barrett was formidable. In person he tended to be a bit shy and quiet, and an incredibly kind Christian man. It is fair to say I would not have a doctoral degree without his considerable help along the way, even after I submitted my dissertation (see my Is There a Doctor in the House?).