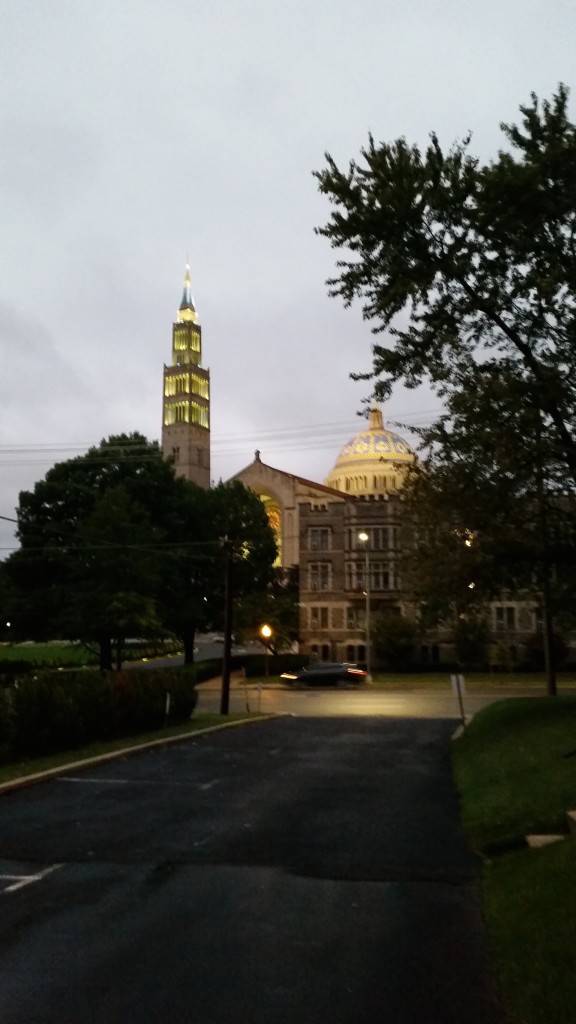 It is said that the Basilica at Catholic University is the large church in America. It may be true if we are talking about just the sanctuary itself. The building was constructed in the late 19th and in the 20th century, and there are still some chapels being constructed in the crypt. While at was lecturing at the Christology conference there, I was given a tour of the basilica by a young priest, and these pictures in this post and the next couple are the result. I will focus on the outside and vestibule in this post, on the main sanctuary in the next, and in the smaller ethnic chapels in the lower level in the third post.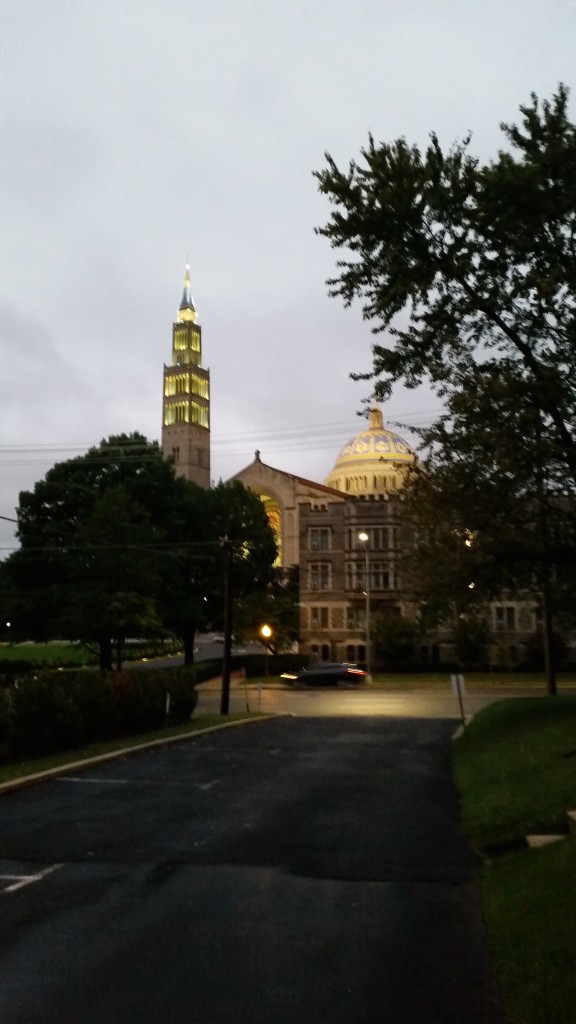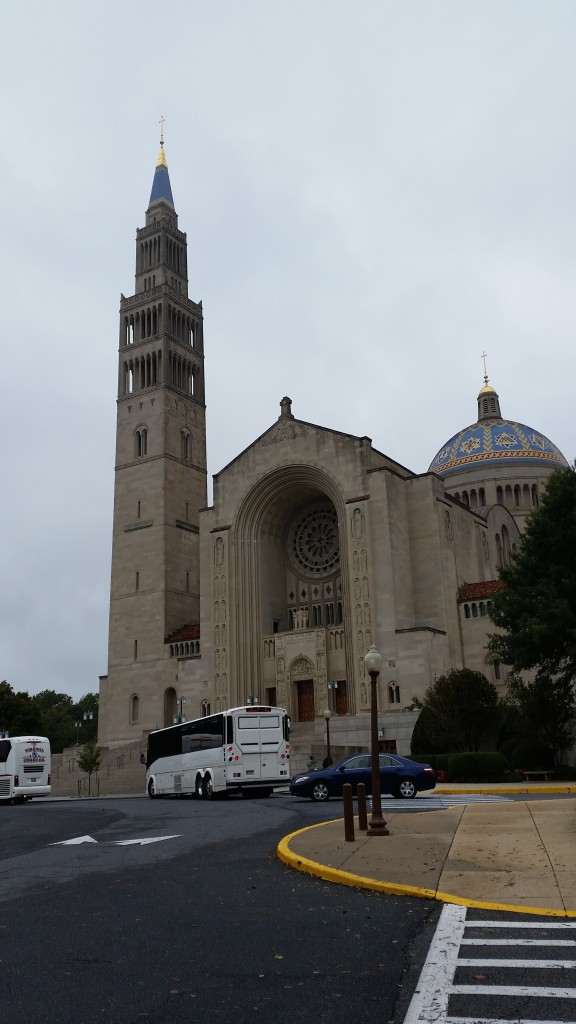 As you can see from these two more distant shots, there is a singular large bell tower on the left, and a large dome in the center of this basilica, which we will examine more closely in a moment. The architect modeled this basilica on Byzantine buildings as will become more evident when we look at the some the Byzantine elements in the sanctuary. Basically, a basilica is not a parish church. It is more of a shrine, and as such it has all sorts of statues and small ethnic chapels as it serves the whole church. Pope Francis held Mass here when he was in America in September.
Here below is a close up of the entrance way into the main floor of the basilica…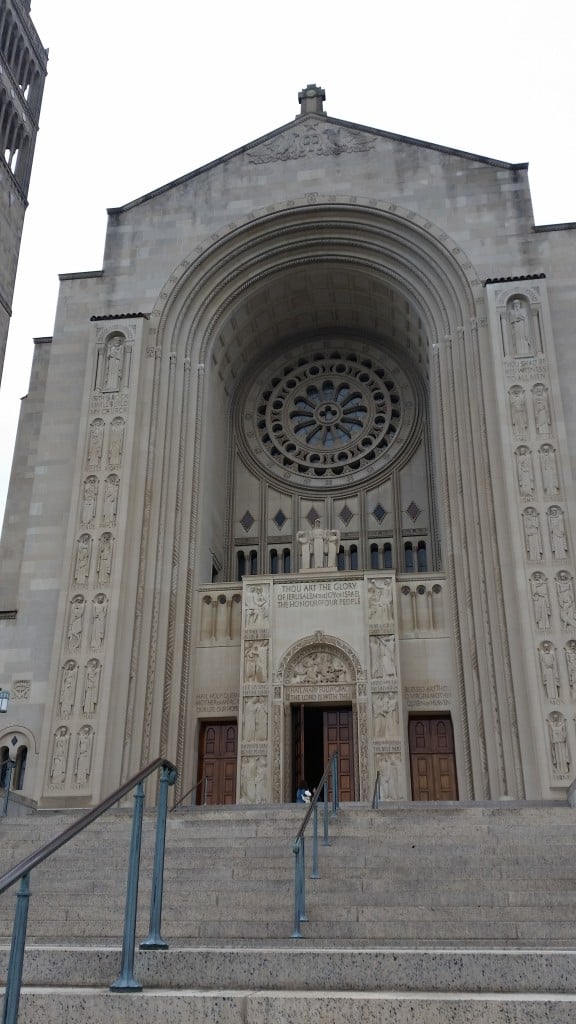 Just inside the front door is a chandelier and of course there are numerous interesting stained glass windows in the basilica.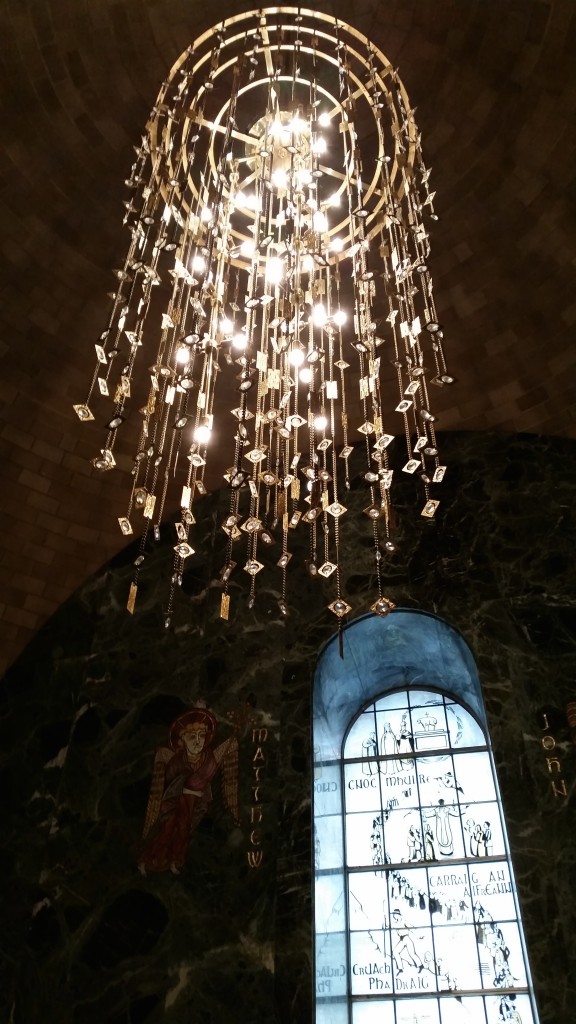 The central nave has a Byzantine Christ of the last judgment…

This sanctuary is unusual in that it has two major domes. Here is the one near the entrance way. Notice as well the huge organ in the loft, which fortunately I got to hear. It can compete with a loud rock group!