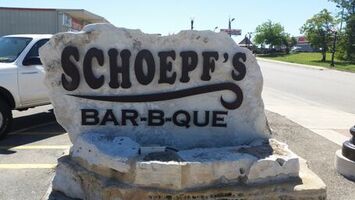 Without question, the favorite thing to do in central Texas besides watching football, is finding a good barbecue restaurant, especially in a small town. One such place which is 40 miles south of Waco is Schoepf's (pronounced chef's) in the little town of Belton. As with so many of these places, its actually a meat market to which has been added a restaurant room, so you line up at the meat market and pick your meats (I had the pulled pork, the brisket, and the mild sausage) then you go through a line with all sorts of good sides and jalapeno cornbread and desserts. In Belton the meats were exclusively smoked with mesquite wood, at Praus' in Lagrange it was just post oak.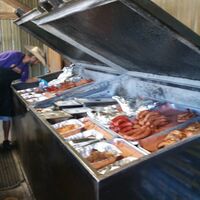 And did I mention the sweet tea. These places often cater everything from picnics to weddings to sporting events. Here's the BBQ vehicle….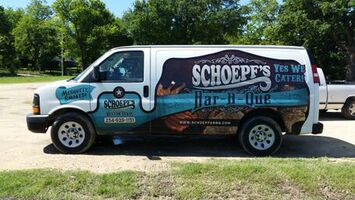 The outside, and indeed often the inside of these places is rustic, to say the least, though the place in Belton was actually very comfortable and had good air conditioning.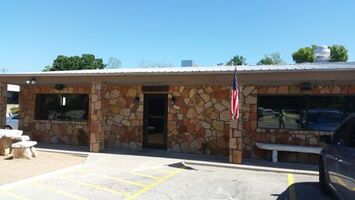 And here was lunch! It was absolutely mouth-wateringly good. All of it. Besides the meats, I especially loved the cheesy scalloped potatoes…. so good it'll make you slap your granny!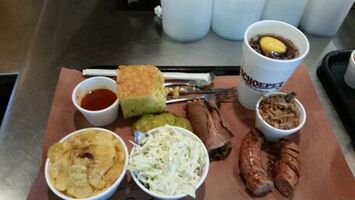 Ummmmmmmmmmmmm good! Who needs actual culture when you have food culture, might be the slogan here…. Of course you may need to pay attention to the signs in in the restaurant, like this one in the gent's room…..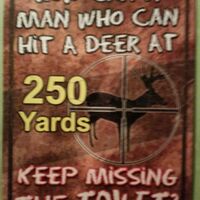 (Actually, this sign was in the gents in Praus' BBQ in Lagrange— remember the ZZ Top song? And what the full sign says is— How can a man who can hit a deer at X yards away, fail to hit the toilet right in front of him. Good question. ).