The downtown tourist area in Galway, near the river, is called the Latin Quarter.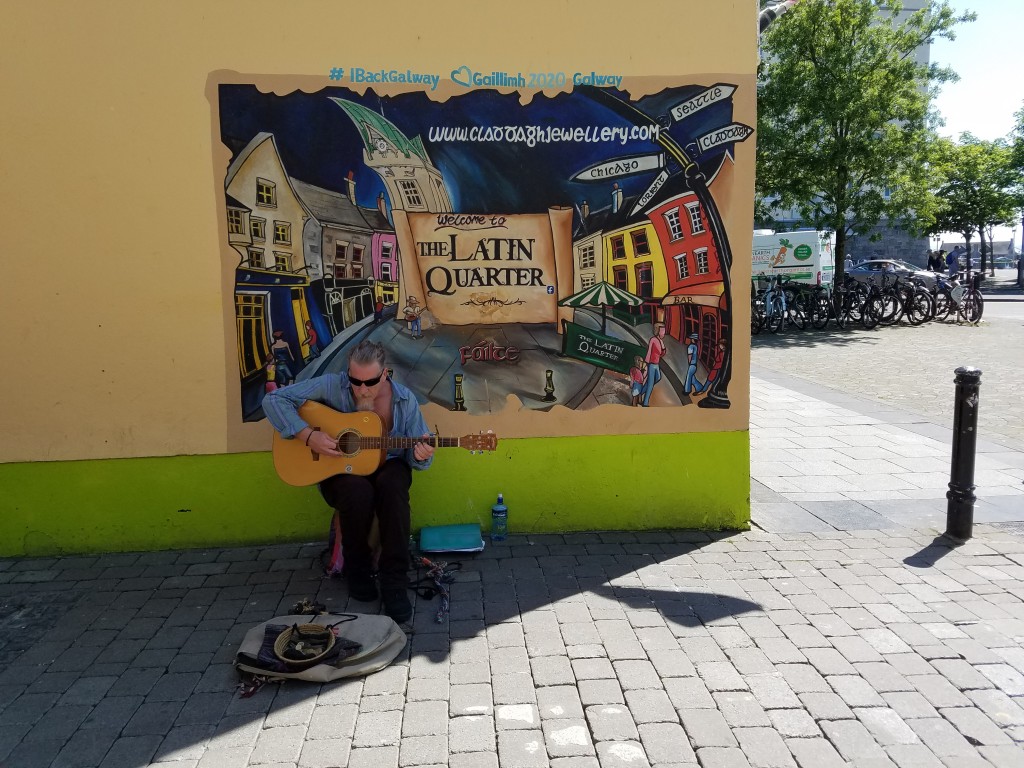 We are not fans of McDonalds, but we are fans of McDonaghs, the fish and chip place where we ate in the Latin Quarter in Galway.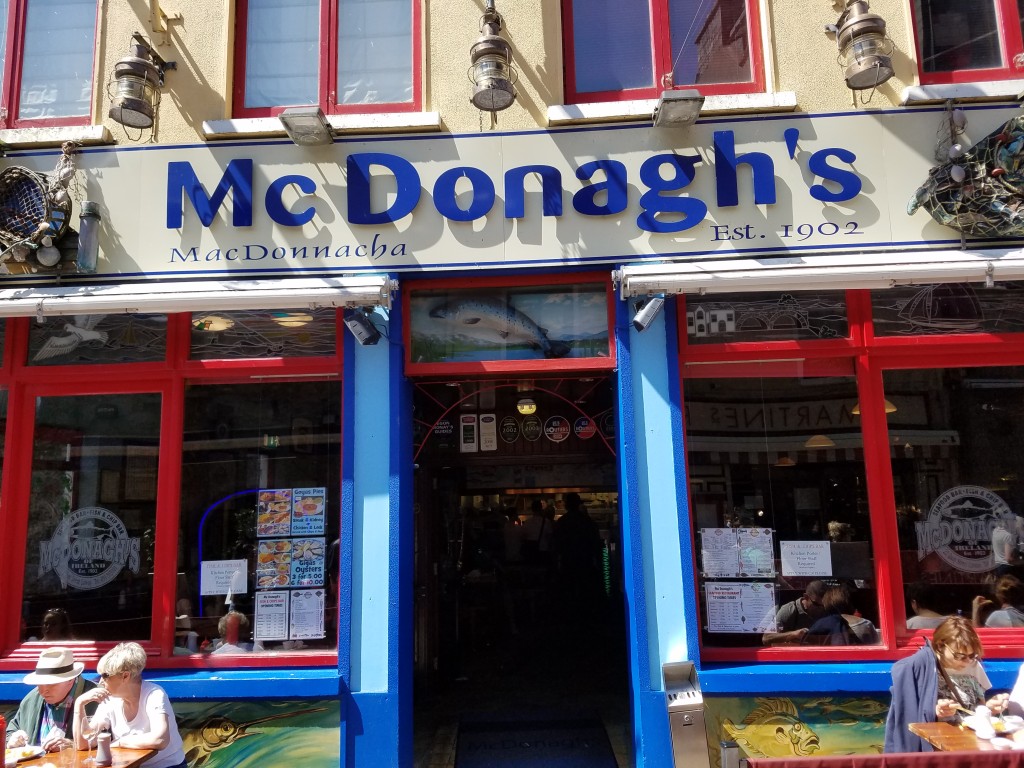 I doubt other than in Dublin or Belfast, there are more sidewalk cafes in all of Ireland…..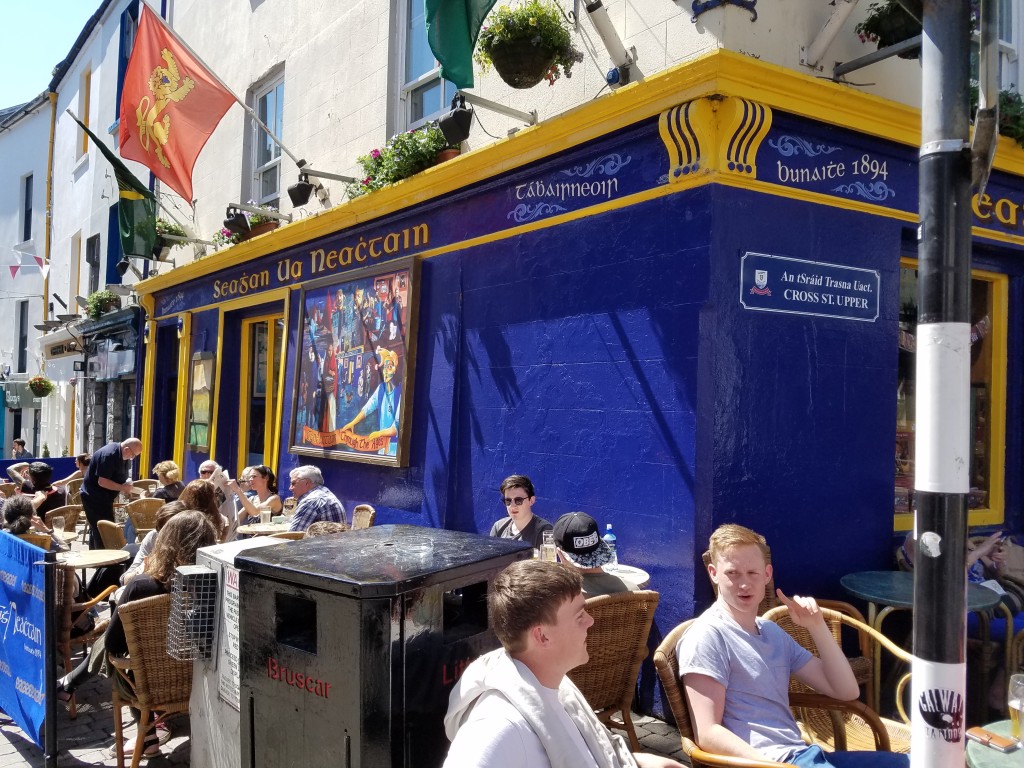 Lots of musicians on the streets as well…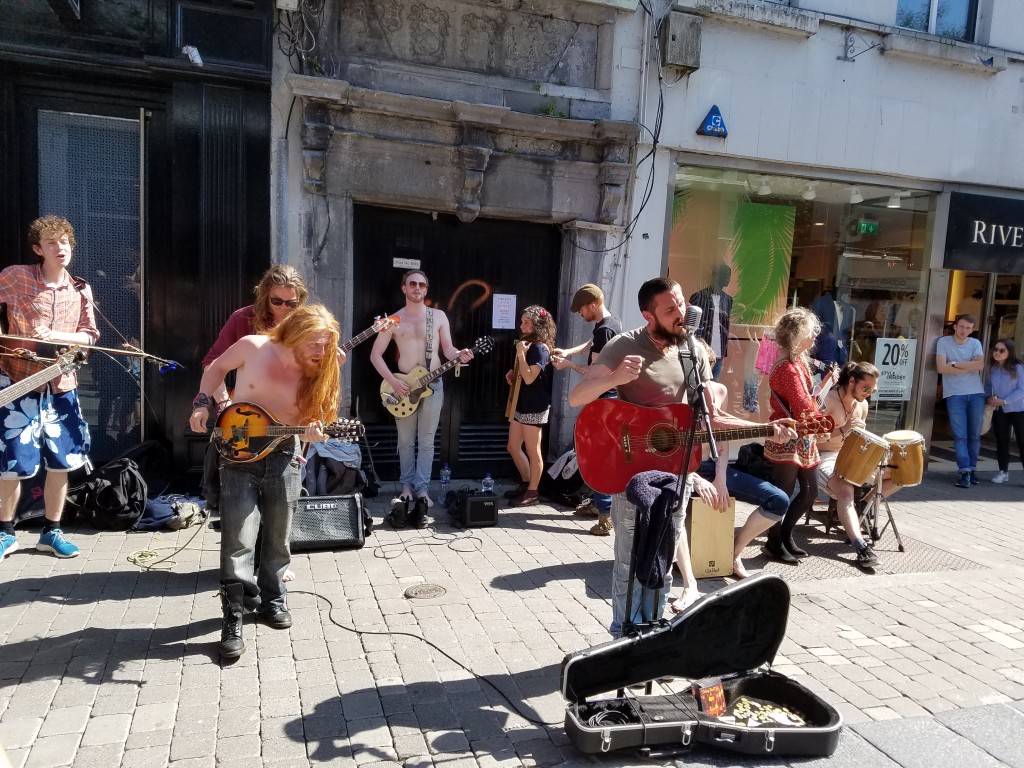 A general carnival atmosphere exists in this part of Galway.