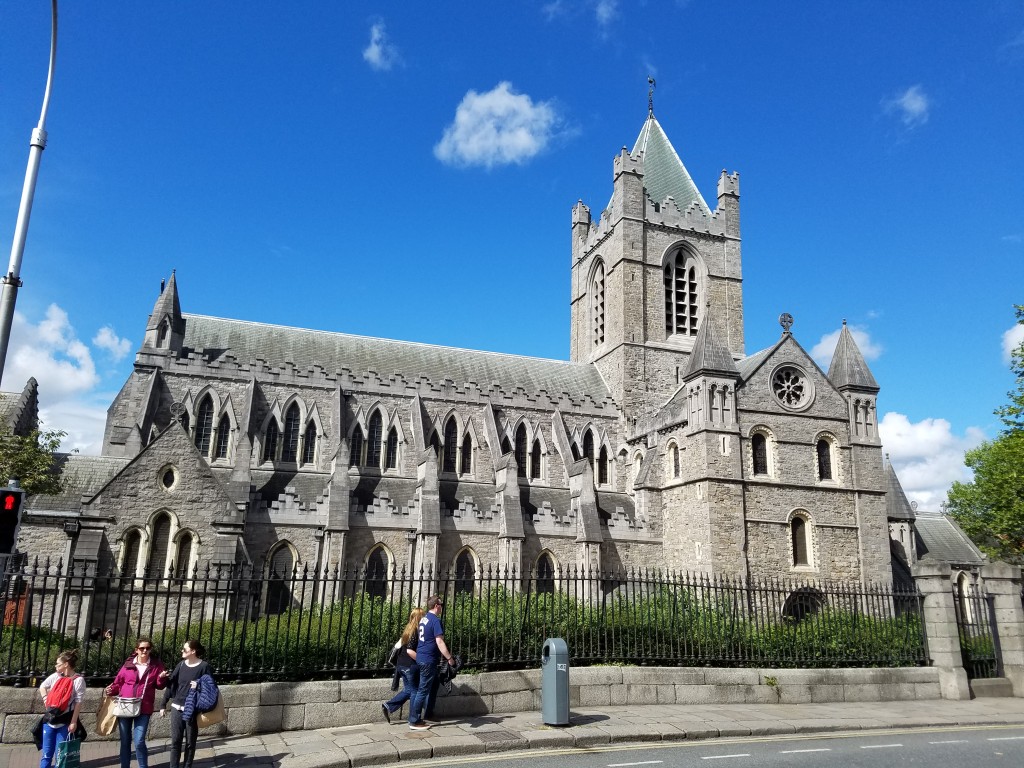 St. Patrick's Cathedral Founded in 1191, St. Patrick's is the National Cathedral of the Church of Ireland. With its 141-foot spire, it is the tallest and largest church in Ireland. The Statue of St Patrick in the side door of the cathedral has three parts— the torso is from the 13th century, the head is from the 17th century, and the base is from the 19th century. Poor St. Patrick seems to have been treated like a three leaf clover.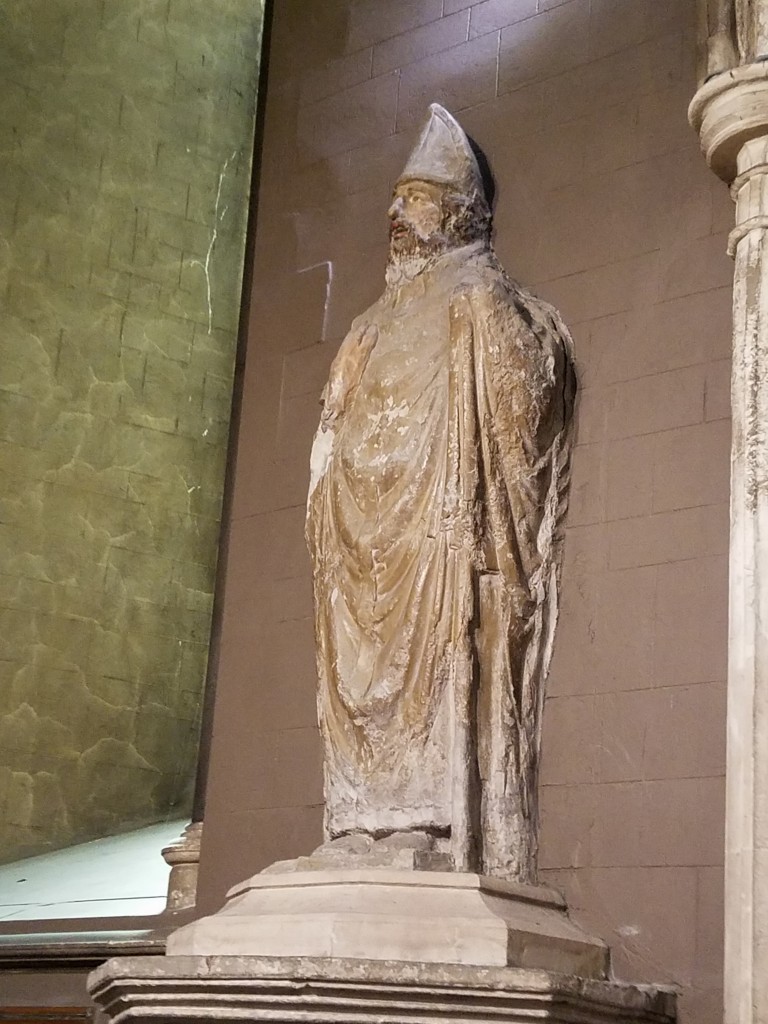 The most famous dean of this cathedral was Jonathan Swift (1667-1745), whom you may simply know as the author of the satirical work Gulliver's Travels, or perhaps you've read his Tale of the Tub for a shorter read.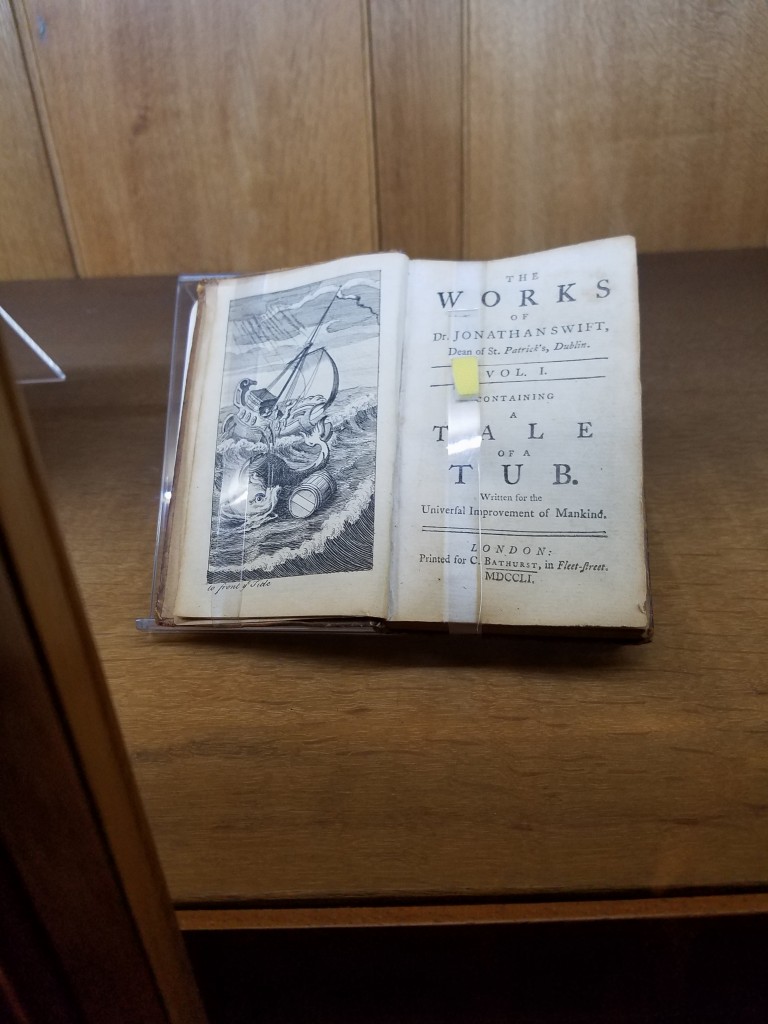 Here is his pulpit…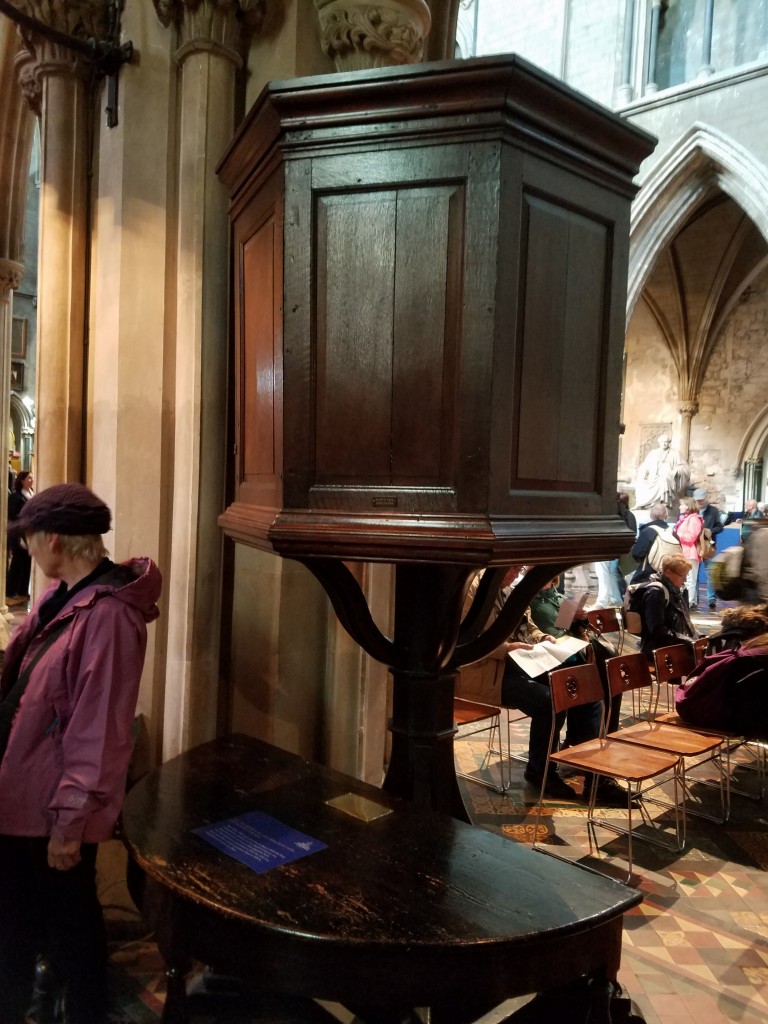 Here is one of the very long sermons Swift (going against his name) was apt to preach.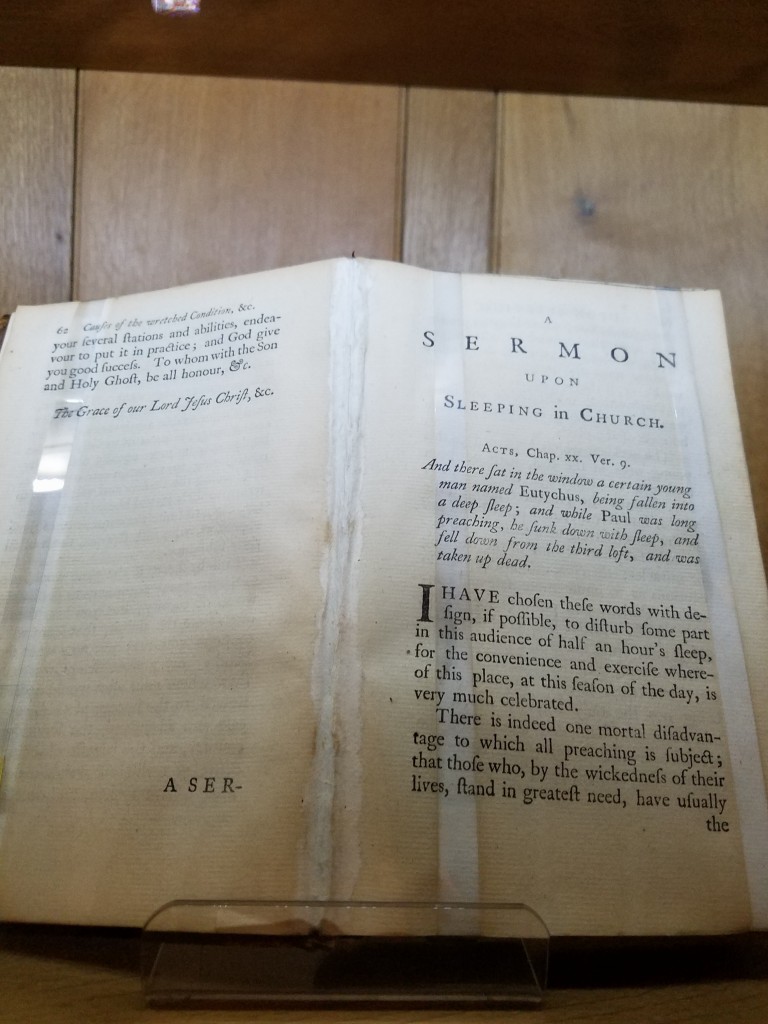 This sermon, ironically enough is a long sermon on the dangers of falling asleep in church, based on the story of Eutychus told in Acts, who did so, fell out a window, and died.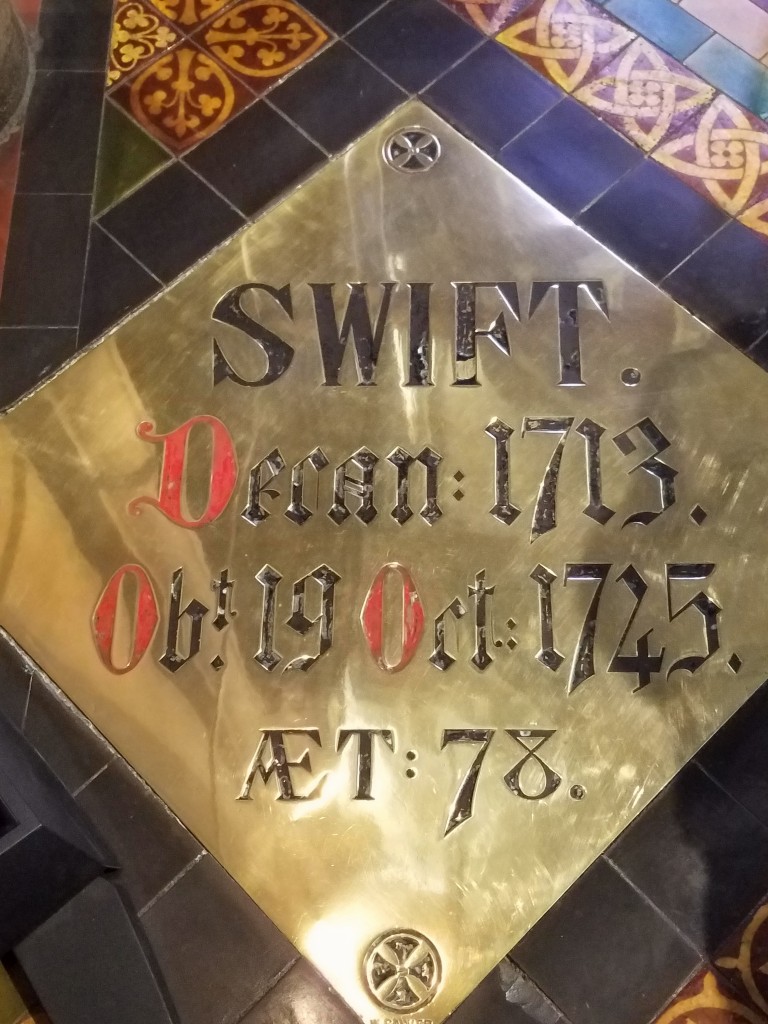 Here is Swift's communion table..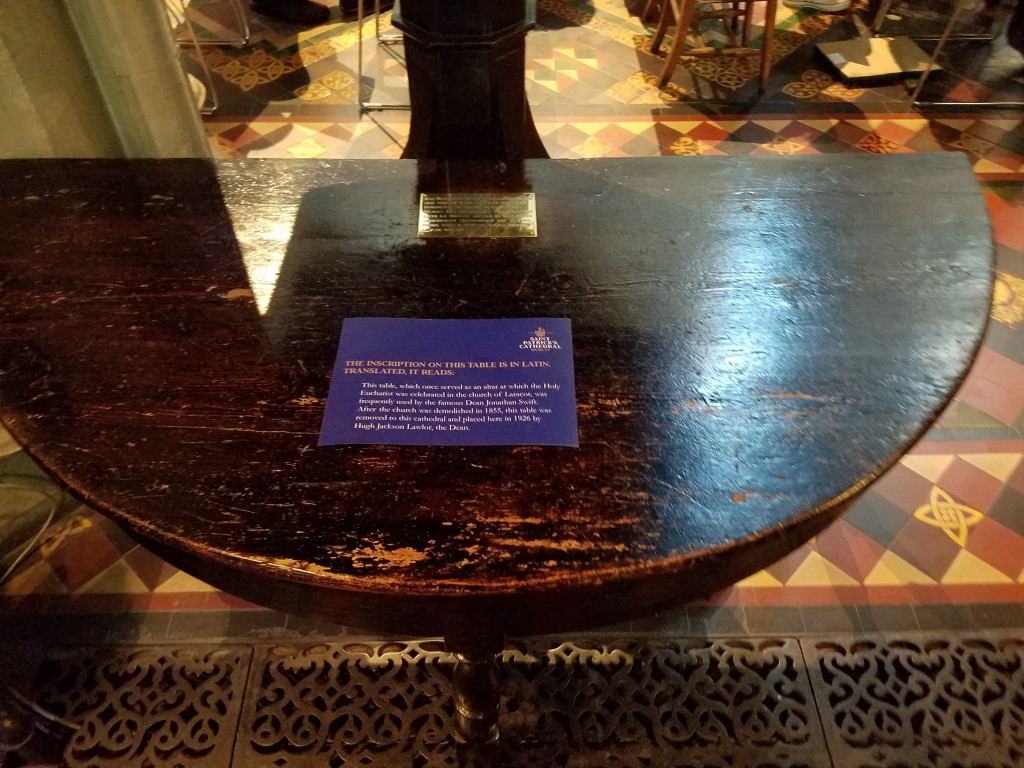 He is buried in the crypt of this cathedral…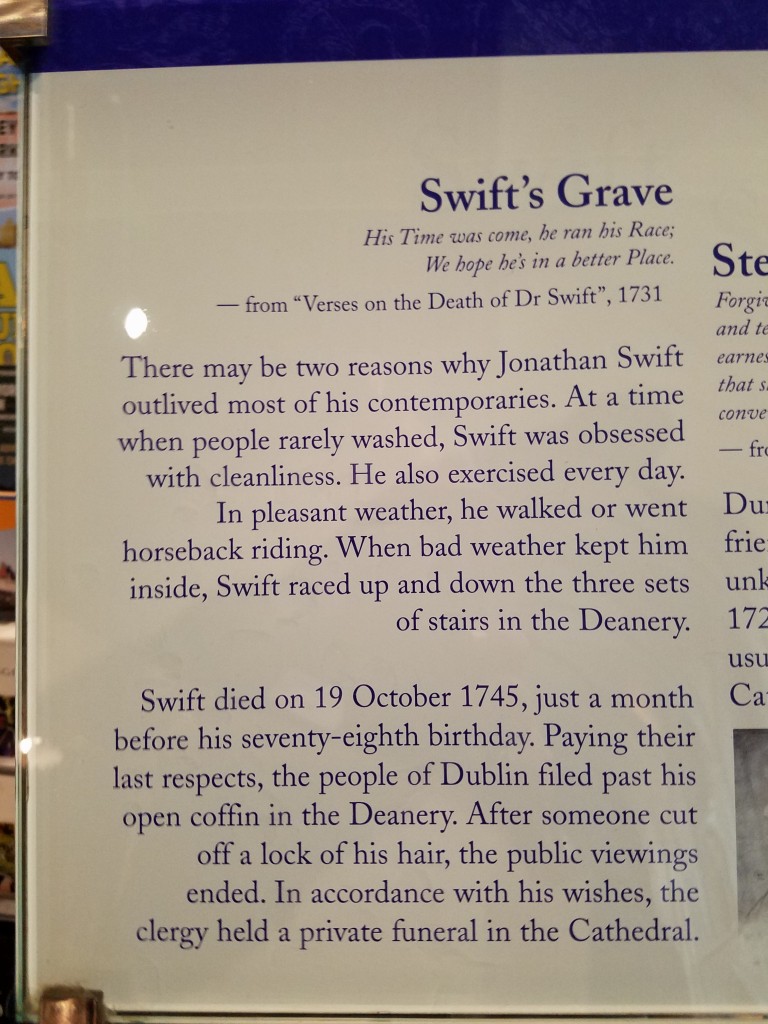 There are various other things to see in the cathedral, including its beautiful stained glass windows
Some of them are quite old and ornate..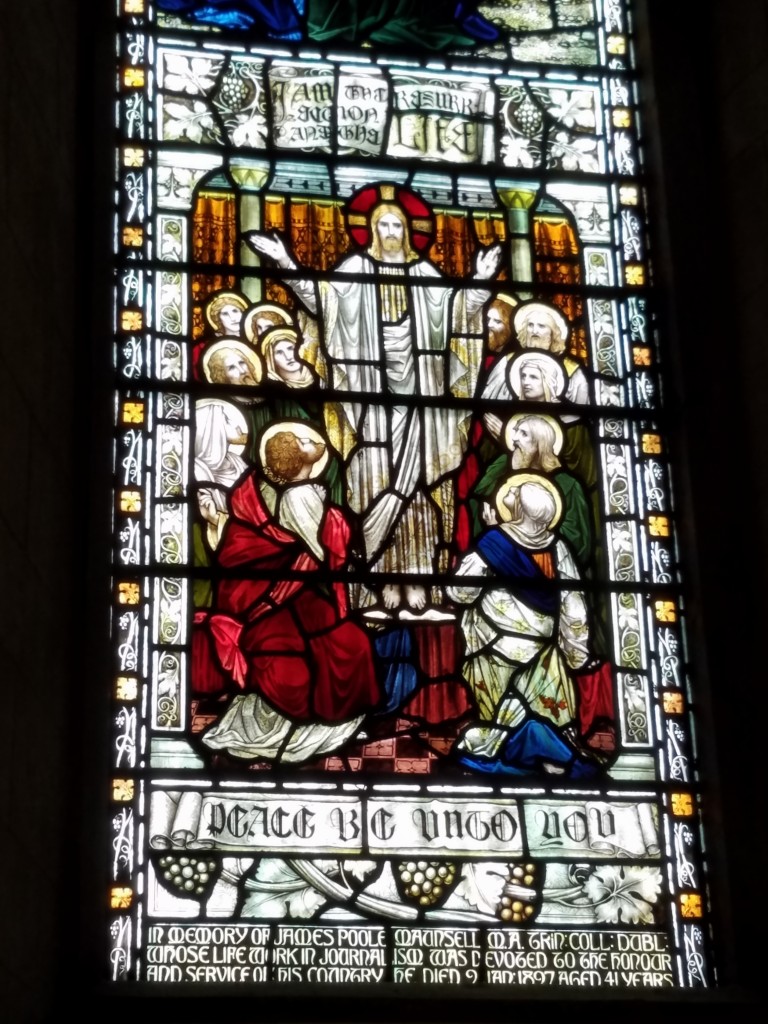 The cathedral architecture itself is worth examining…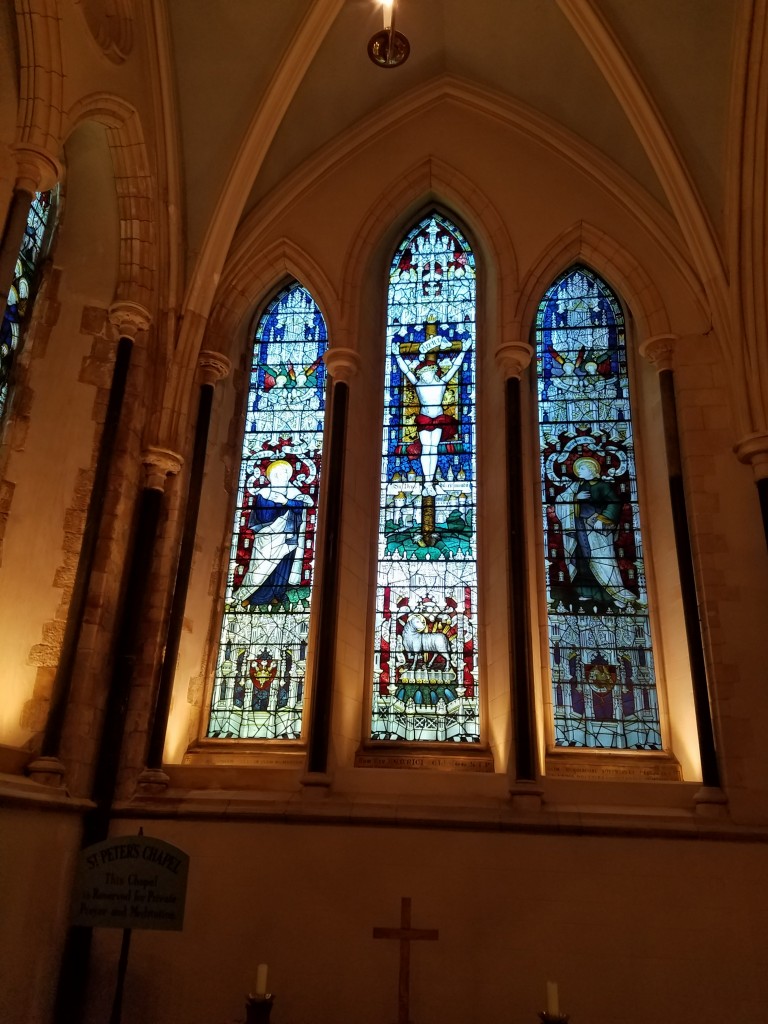 Here's the royal box…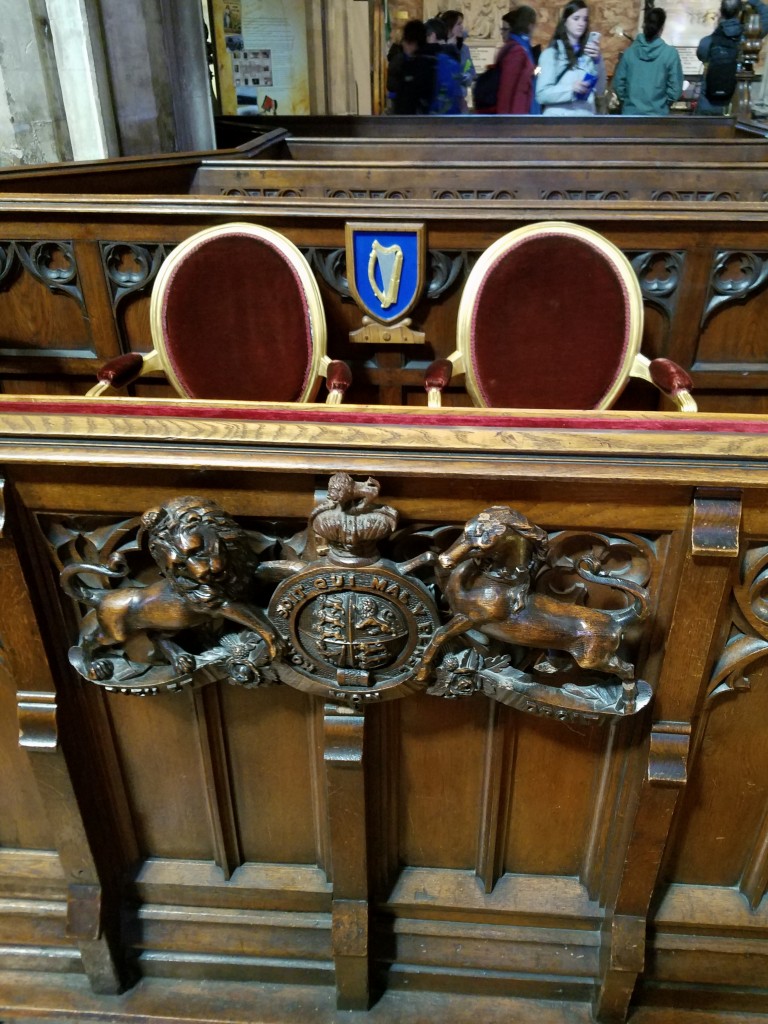 And here are some of the knights helmets.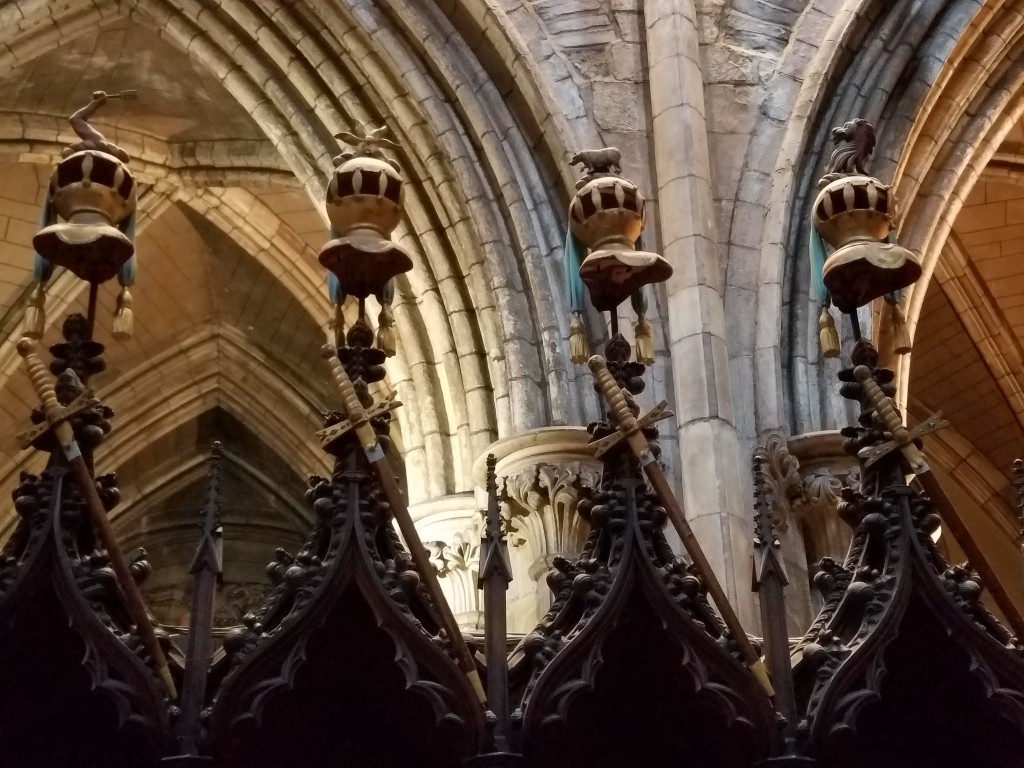 But perhaps most important, this old Celtic cross brought in from outside somewhere…